Top Indian Winner Kerala Blog Express
Kerala Blog Express is an annual bloggers' contest held by Kerala Tourism on an international scale. The nominations of bloggers are screened and the profiles from around the world undergo a thorough selection process by the Tourism Board. The final nominations are then chosen and put up on the Kerala Tourism's official micro-site of Kerala Blog Express for public voting. The profiles of the world's best blogger nominations that receive maximum voting win the contest. I was the top Indian winner of Kerala Blog Express Season 2, implying, my profile from India received maximum voting and was selected as the first winner from India in KBE second season.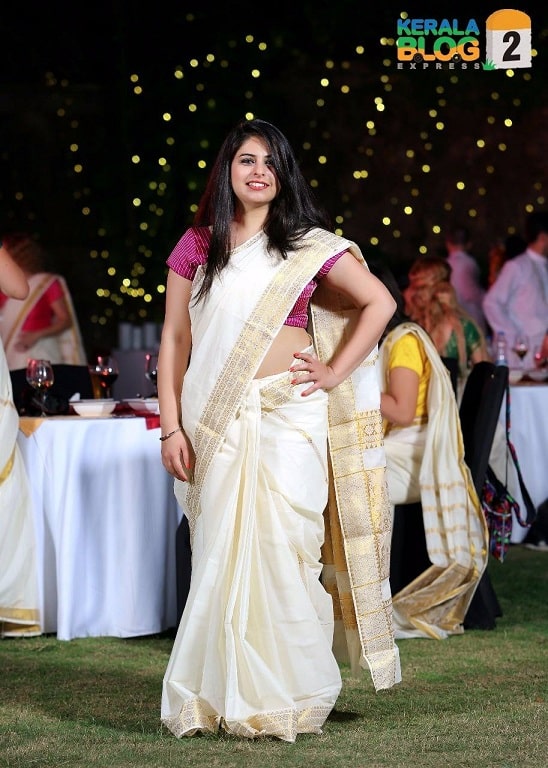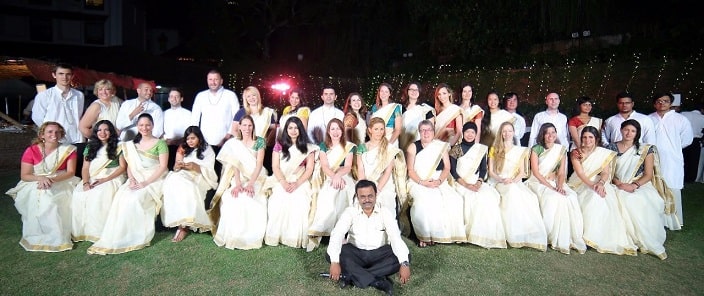 In all, 30 international bloggers were chosen and taken to an all-exclusive, 15-day road trip on a customized bus that covered Kerala in entirety and I represented India in the prestigious event.
We were constantly in the spotlight and covered by local media extensively.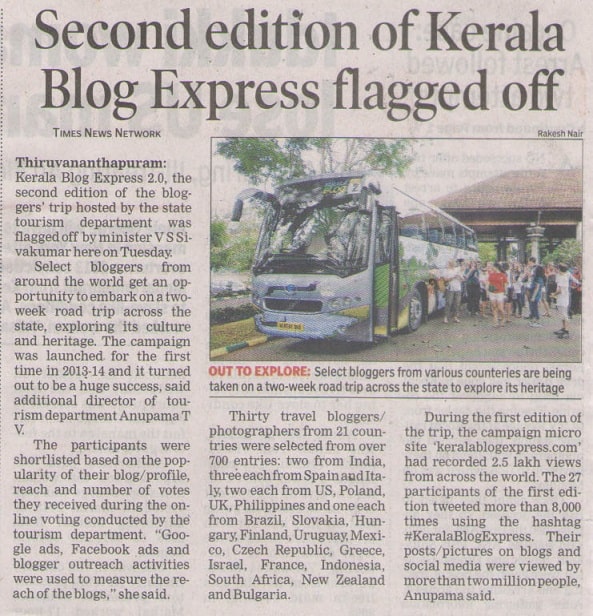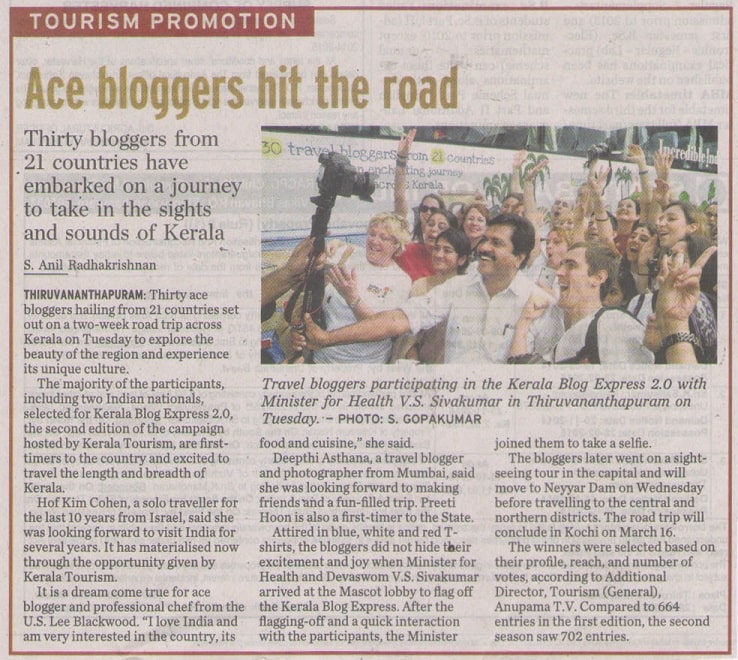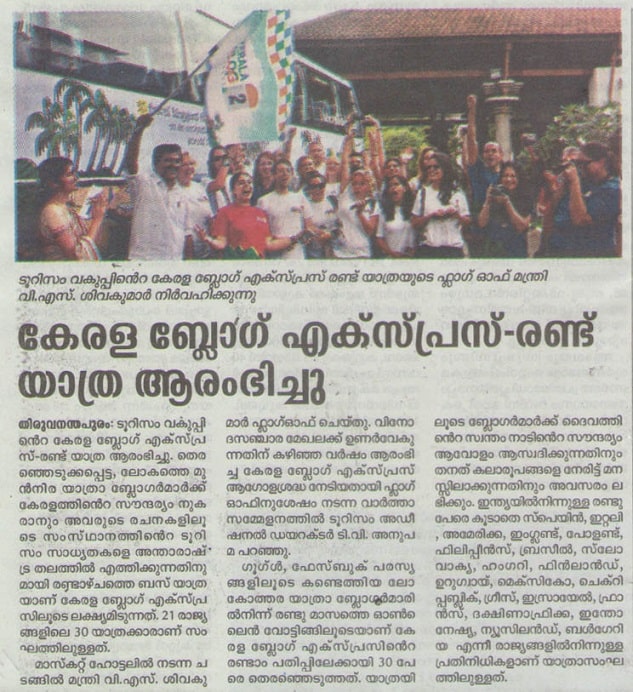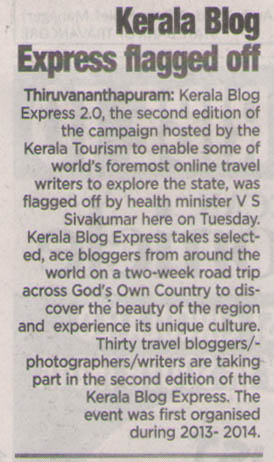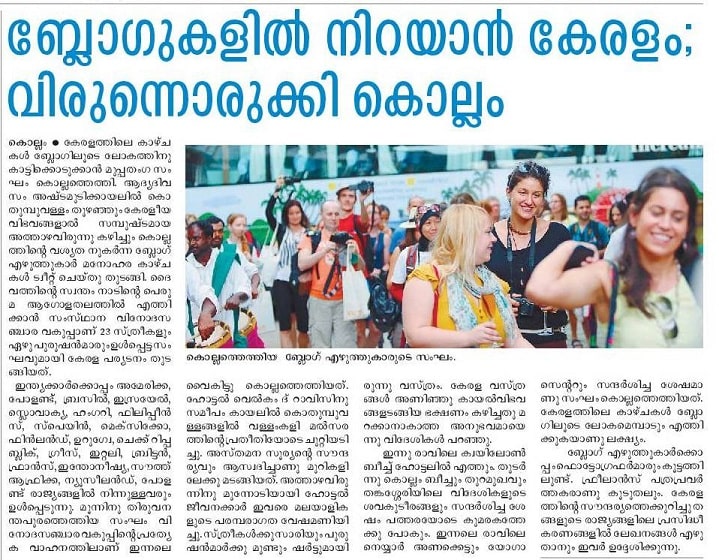 Following video was made by the KBE crew at the end of our Season –