Wander Where?
'Summer School For Young Actors' – a workshop for children (8-12 years) to work with some of the finest performance art teachers.
Find Where?
Oxford Bookstore
N 81, Connaught Place, New Delhi
Date – May 25 to June 3, 2018
Time – 10 am to 1 pm
More info –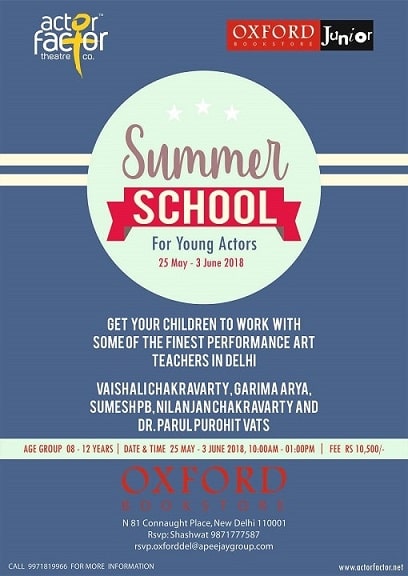 Gorgeous Team
Actor Factor Theatre Co. and Oxford Bookstore Junior
USP – Unique Soul Point
Program in performing arts designed to cater to children to learn up and close from the masters of the field.