I am born in a "middle-class" family (personally a non-believer of any such term but just for your easy understanding…) Middle-class families dream yet don't dream. Their dreams usually come with the money rider. That dream which doesn't make you money isn't good enough to be called a dream and you're not considered successful unless you make enough to take the ever-so-prevailing pressure off your parents' shoulders.
My parents never asked me to work or provide them with any kind of monetary support. My family never had any background of media or anything even remotely close to it. Mostly, everyone hailed from banking sector and government jobs. And, somehow I understood early in my life that if I don't start hammering on chances all by myself, there won't be anyone who'll help me make a dent. I wanted to quickly finish my studies and work. I used to fish for part-time jobs in newspapers.
Priya Complex, Vasant Vihar wasn't PVR then and I still remember the day I saw a notice of openings for school pass-outs. I came back home and told my mother and she wasn't convinced about the counter staff job.
Refusals worked as fuel for me. I used to keep looking for opportunities and picked up quite a few day jobs as a promoter in events. I started taking up freelance work as early as in the last year of my college.
Once there was an event where I was asked to serve a newly-launched juice brand to the guests at a wedding in a five-star hotel in New Delhi. I did not know about the work profile before appearing at the venue but since I had said agreed for the job, I did not shy away from it, though, there were moments when I was not able to look into the eyes of the guests. It was embarrassing for a newbie like me who was trying to face the world as early as this.
From event hostess to hosting, I took a step forward when I figured event companies were always in need of master of ceremonies as well, popularly called as 'emcee'. It always had a higher price as compared to promoters since the work brings responsibility to execute the communication of the entire event. Without a second thought, I latched on to the opportunities as I didn't want to study further and was always focused on ground-zero experience.
On My Terms – No.1
My first emcee work was for TVS Apache bike. I was hired by a small-time agency in Patel Nagar, New Delhi for its roadshows across New Delhi, especially in major automobile markets of Old Delhi. To explain you the kind of crowd that turned up for these kind of events, they were same as those who usually occupy first rows at theater halls and make all kinds of noises & comments like it's their prerogative. I was doing this work during a tough love phase and to add to my woes was the owner of this agency, who, after promising me more work, called me to his office and touched me inappropriately. I couldn't understand at first what was it about but eventually realized he was a pervert. So, I rushed out without further ado. Whenever I recall this moment, I always tend to imagine my younger self slapping him very hard.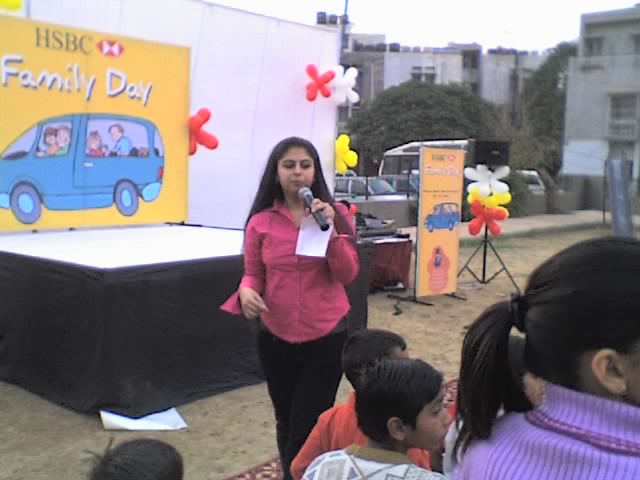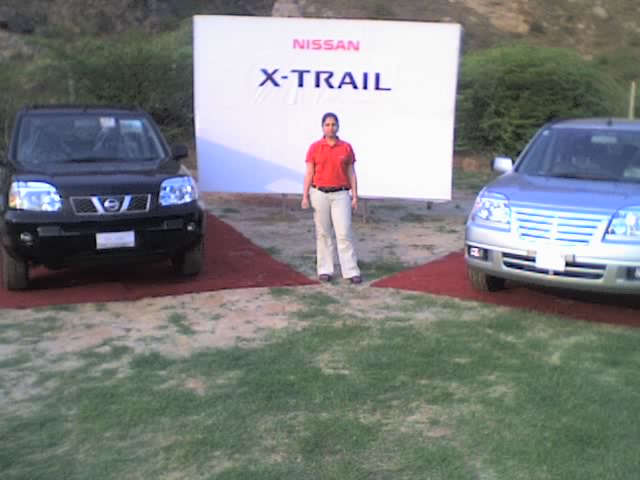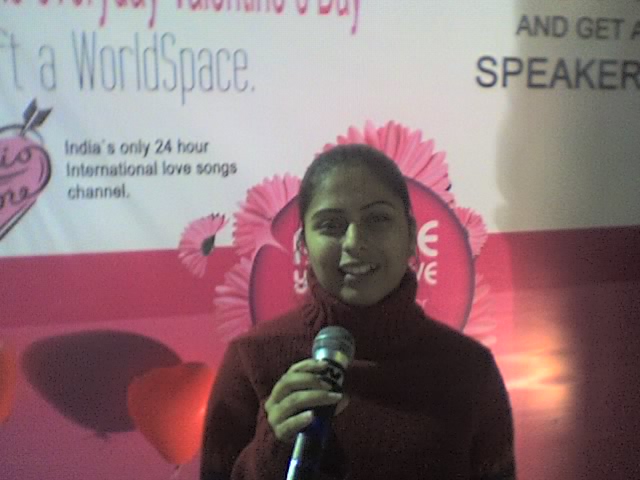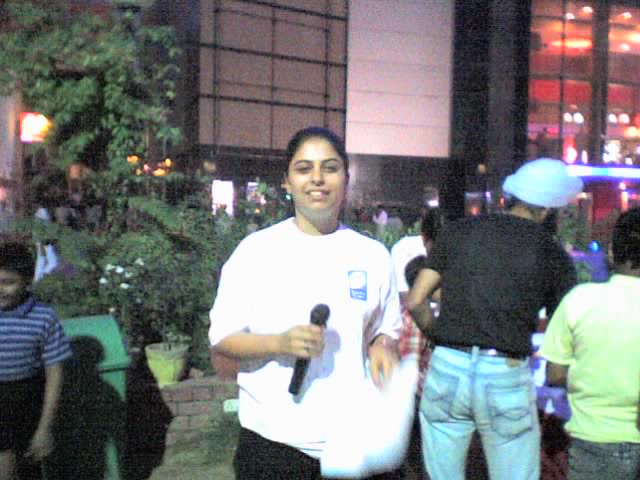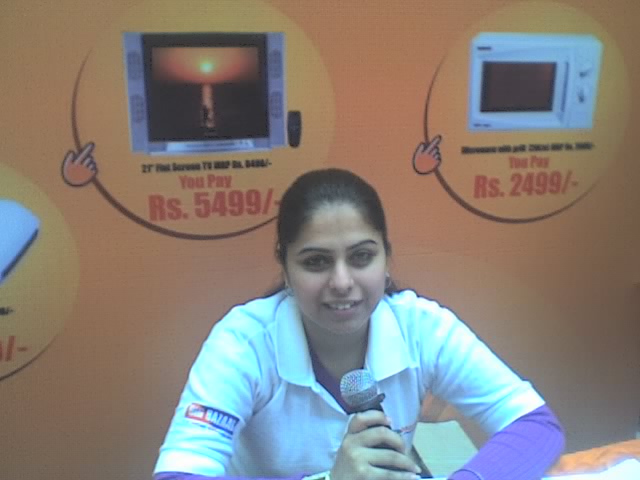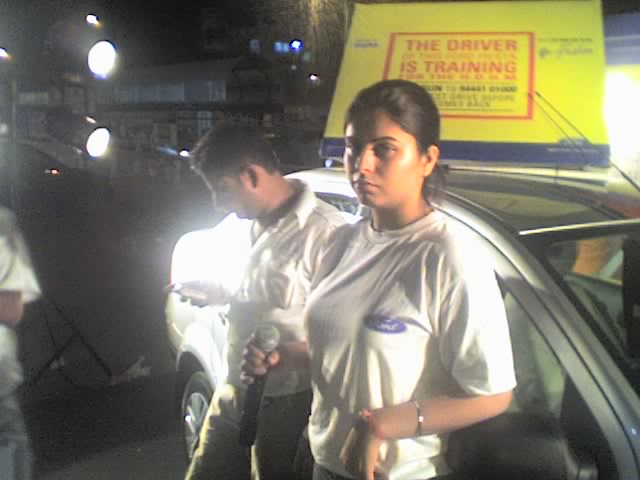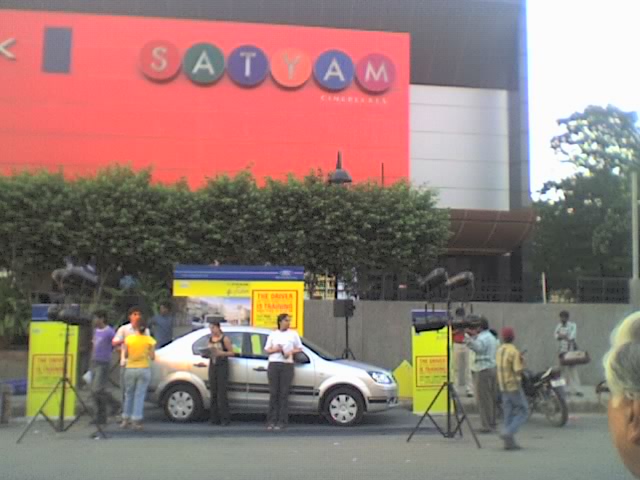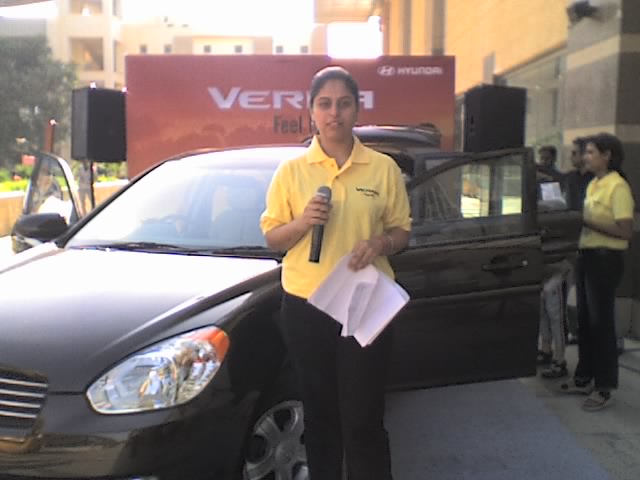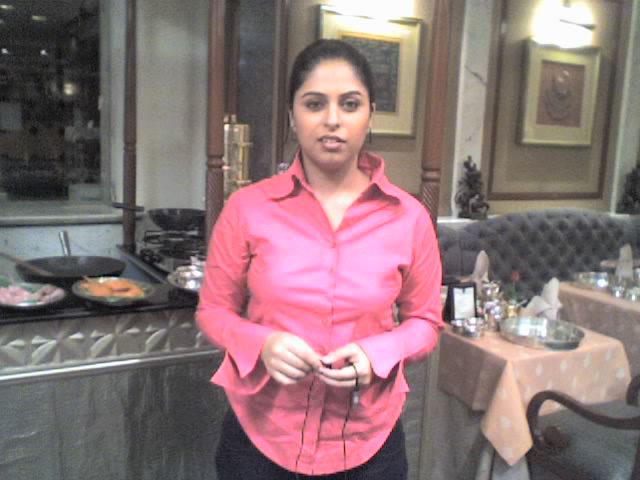 On My Terms – No.2
While I continued to work as an event host, at this time I was also trying hard to get into a TV channel or bag a media job. I happened to get through Balaji Telefilms Auditions also once in Delhi and they asked me to either appear for the second round in person in Mumbai or send them a recording of my acting ability. I chose latter as I wasn't sure if I will be able to leave my parents and settle down in Mumbai, thus, ending my potential chances of 'Bombay Dreams'.
On My Terms – No.3
Ideally, one has to, at least, do an internship to add an on-the-job experience in CV and brighten chances of getting full-time role with a company. I didn't do any. At that time, internships were mostly unpaid and I wasn't sure if I wanted to spend my time in a company for free. I remember my friends used to mock me for this decision, often said, "Haan is madam ko aisi naukri chahiye jahan isey ghar se lekar jayen, chhodne aaye, Saturday-Sunday off de!" (She wants a cushy job that provides her pick-and-drop and weekends as weekly offs)
And, exactly that happened.
I had appeared for an interview at Times Internet, digital arm of Times of India and was given offer letter on the same day and joined them as a Trainee Journalist at the sports desk. INR 13,000 as joining amount at that time was considered on the higher side for a fresher and the value was multi-folds since the offer was made by one of India's biggest mediahouses. There was a pick-and-drop facility, food and holidays twice a week.
My media journey had begun, officially.
Those were the times when good headlines, English and research were not a premium but hygiene. Nobody had to be told to follow journalism ethics. It was for taken that the line of basic journalism etiquettes exist and aren't supposed to be crossed. I had the most amazing time learning at The Times of India.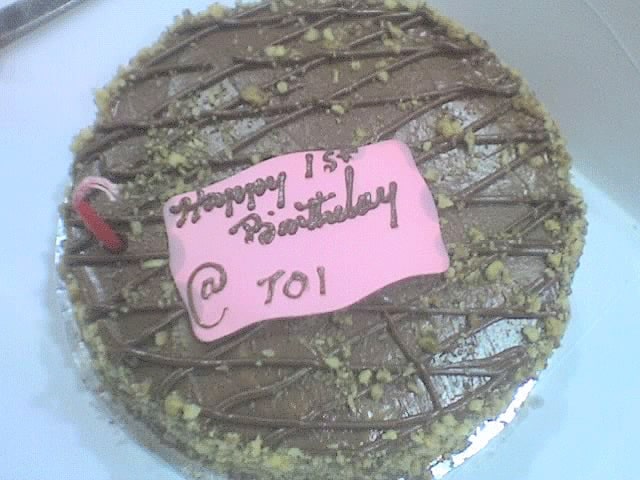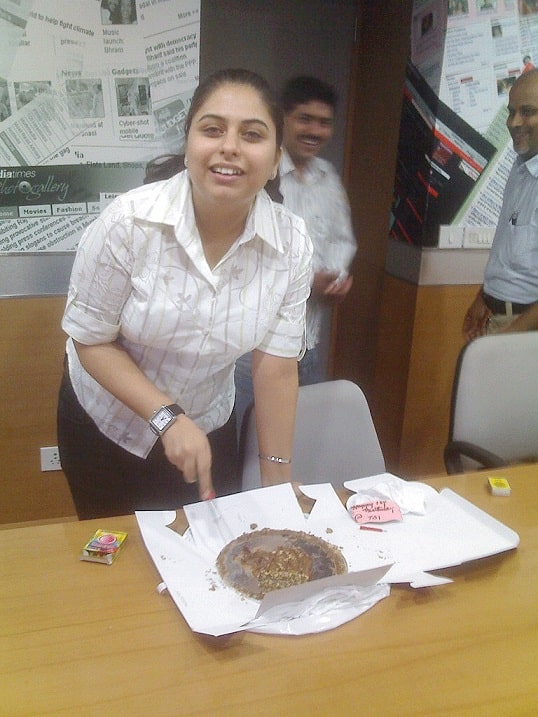 Before joining and during this time, I was reeling with depression due to my first heartbreak. I used to often break down at my desk, carefully so, when nobody was around. It was my first full-time job and I didn't want to look stupid or be given warnings. Slowly and steadily, I came out of it with the help of Reiki but there was a re-lapse and I fell back to illness, this time one with life-threatening complications as per doctors – pancreatitis. Yes, all of this happened during my first year at my first job.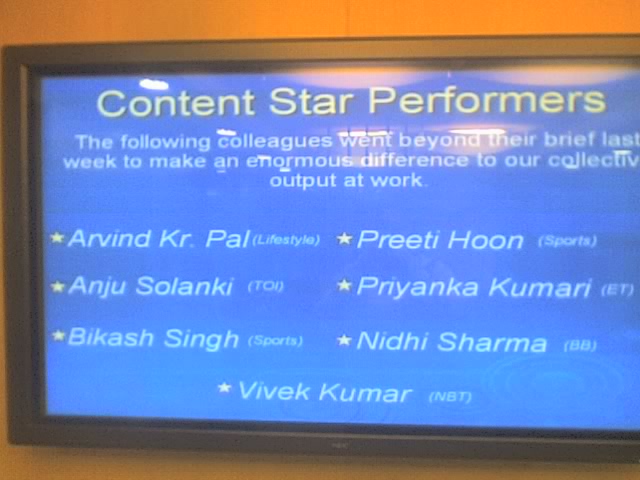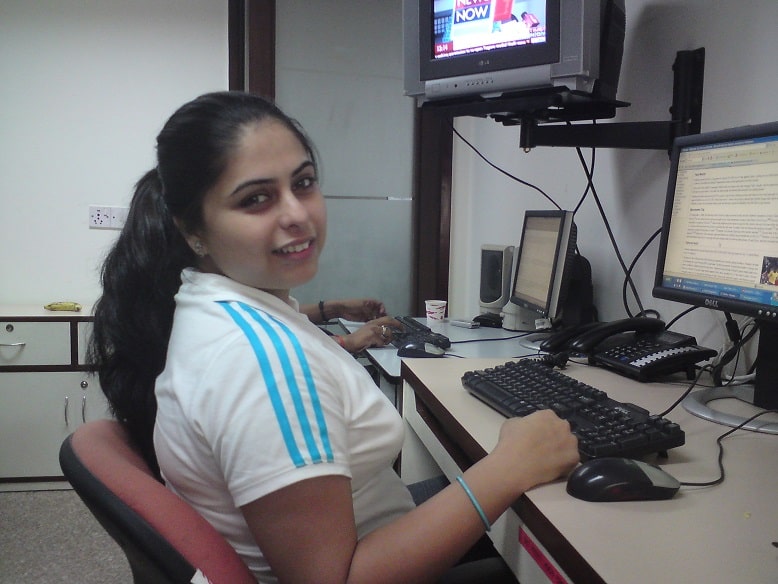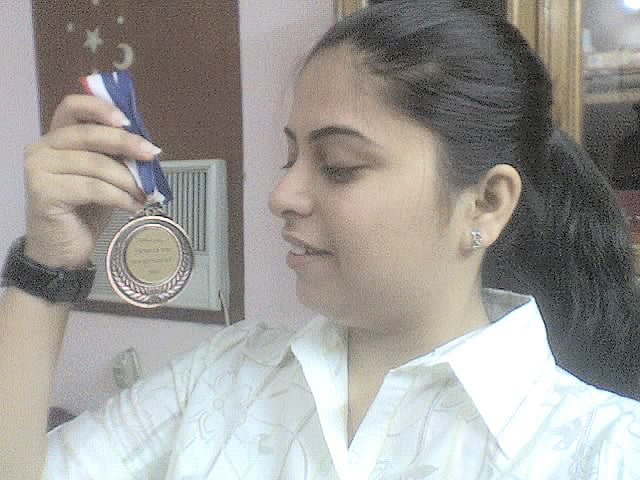 I continued to do a good job at TOI. I was often praised for my work and was given teams to handle in shift duties. However, the anchoring dream kept brewing inside me, it was too comforting to continue and I wondered how to make a shift to television.
As a TOI senior joined NDTV and I continued to be in touch, I made a shift to NDTV Convergence (digital arm) too in anticipation of being given TV mandate one day but it wasn't going to happen that easily. I was too young, gullible and naïve to understand that this movement was also a form of poaching. I lied to my team at TOI to get into the new job and it was something I didn't want to do – it wasn't me. Years later, I sent out a personal note to my super senior wherein I expressed apology on my unintentional actions.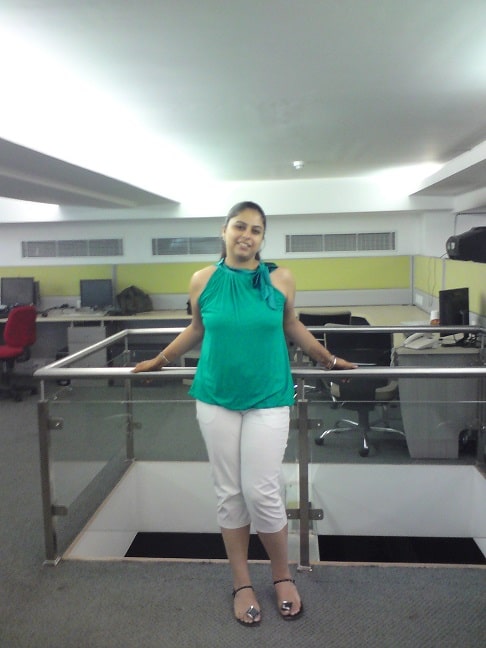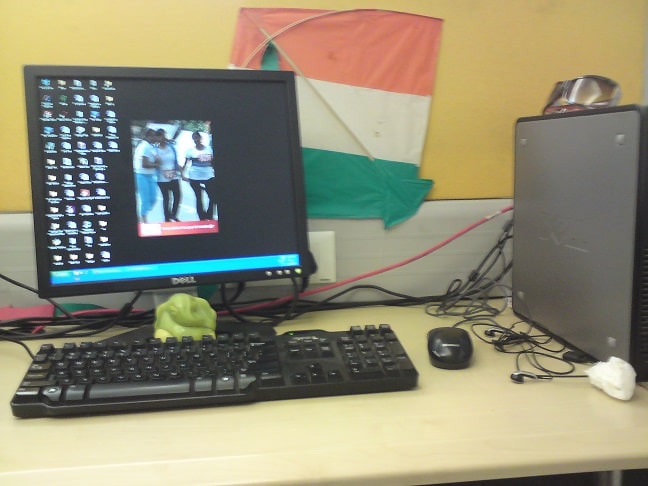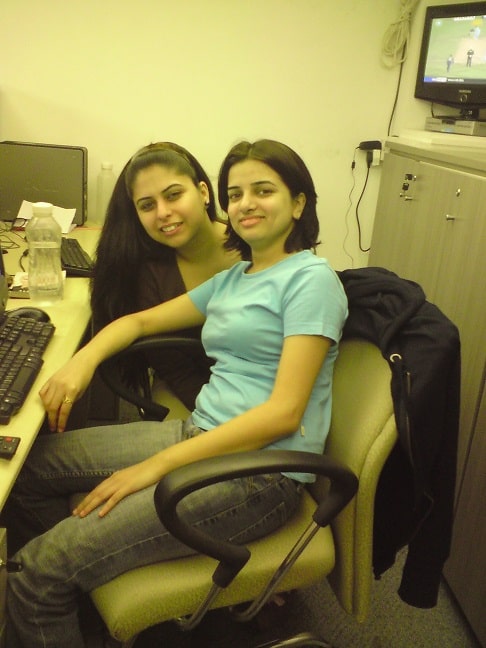 On My Terms – No.4
Few days later of my joining at NDTV, I told my senior that I wanted to make a shift to TV and desk is not my thing, not that he didn't know of it before. I was always very clear while I also know that it isn't advisable to speak truth of that nature in a job – I could be fired, I know. NDTV Good Times was in the same building as that of digital wing. I went to speak to the concerned official there and requested her to take me in. She said that I had to start as a fresher in TV as I don't have the relevant experience. I denied. I wouldn't have given my hard-work away. I wanted to achieve my dream on my own terms.
As I began to evolve and understand the business of media deeper, I also had wandering thoughts about the media game and its big names. I often had rounds of introspection where I asked myself – if I don't be an employee of a known media brand, who will I be – and, never got a clear answer.
On My Terms – No.5
So, the day came when in order to find the answer to that question, I quit the brand NDTV, media business, its privileges, the PRESS tag and joined a small-time advertising agency called iStrat (now, acquired by Publicis) just 15 minutes away from my home. This was just over a year and at a time I was under pressure to pay EMIs of my self-bought car.
Next in the line was exchange4media – a turning point of my career and opened those doors for me that I didn't know exist. I reported on beats like advertising, marketing, brands and digital, covered events, conferences, launches, people movements and anything category-specific. As soon as I got the hang of the business, I started to make early waves with my breaking news items across the industry. I remember once someone told me that the rival portal's employee has been asking around, "Who is Preeti Hoon at e4m?" because in no time, I had pierced into the industry and started having more scoops than the competitors.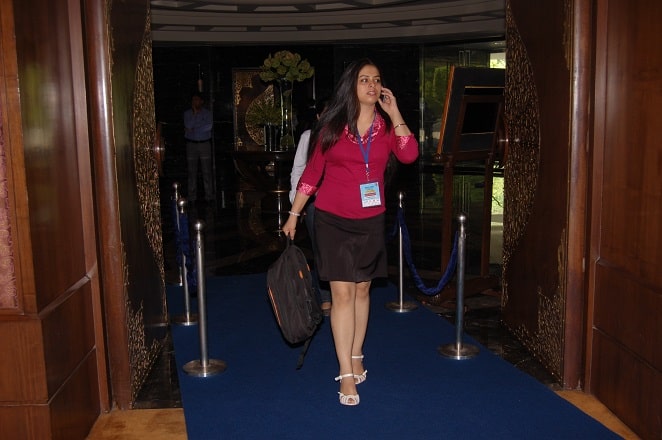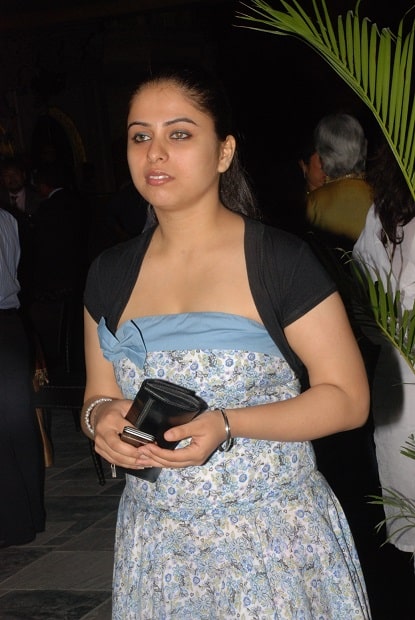 I thoroughly enjoyed my time at e4m but deep down inside, the burning desire to become TV anchor had never died, of course, and it was still nowhere in sight. Moreover, the luxury of frustration and dejection was running out fast as I had to also make money at the end of the day. So, the TV anchoring V/s money tussle was a constant in my head. I had to choose one and choose fast.
On My Terms – No.6
I quit e4m without any cushion of the next job and was somehow convinced that finding another job won't be a problem as I was loaded with connections of India's top names. I was sorely mistaken. I sat at home for one month as none of the excel sheets, bulging with biggies, came handy.
I eventually chose money and decided to give up on my dream for that time being or may be forever – who knew.
It was a miracle of sorts when my interview appearance at Zee Business converted and I got a call to join when I was in the middle of saying goodbye to TV anchoring.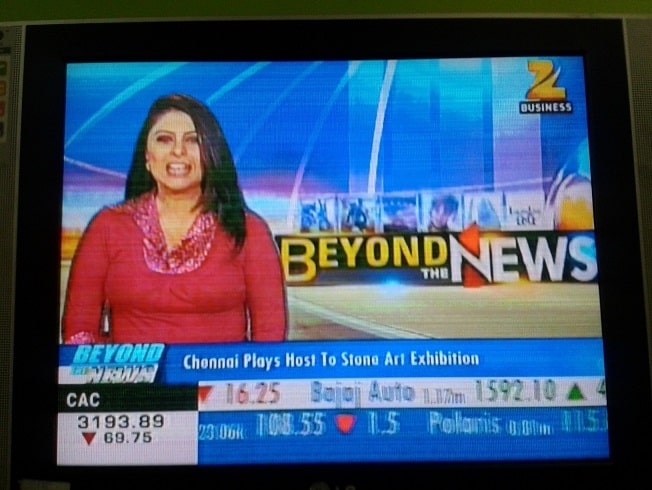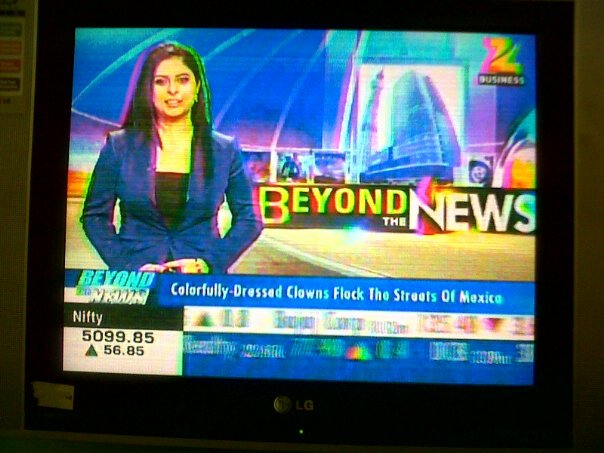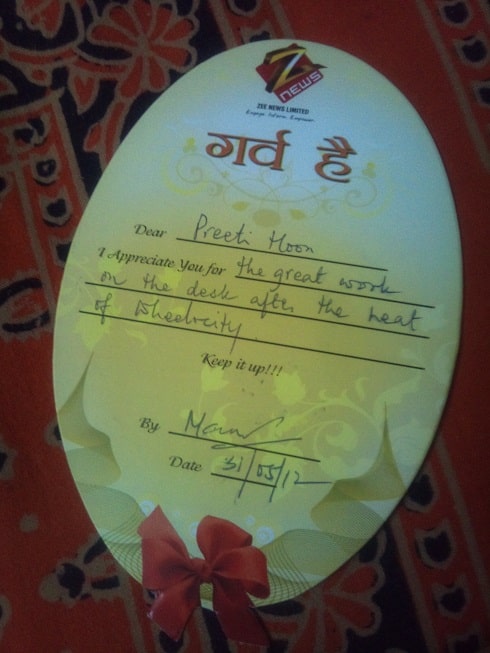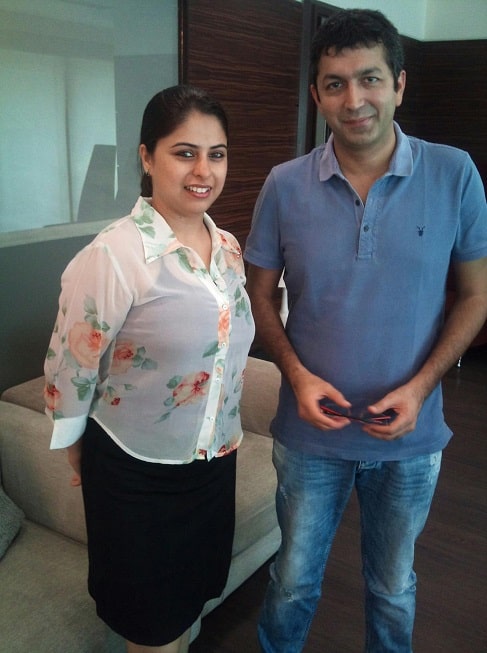 (Get full playlist here)
This was it. Or was it?
Not really. I had become what I always wanted to become – TV anchor but in the good two years that I spent at Zee Business, my dream did not become me.
I had the passion, will and living my dream, then what could have possibly gone wrong you may think?! Nothing. Nothing went wrong while everything went right – exactly what could have made me who I am today.
A "middle-class" girl next door, promoter, waitress at a wedding, host on roads was now inside the studios of India's top media business brand and yet, the time arrived when she started to question the purpose of her life and value of her own self.
Sure, it was my dream job that also gave me money (not enough, though) and if I stuck around, probably, after few years I could have made more money and name. It was a clear, pre-destined route that needed no tweaks. I had finally arrived at the place I wanted to be all my life.
And, I quit. I quit that dream I worked for, all my life to turn into reality, overnight. It was the last time I was having a moment to put in my papers at a company.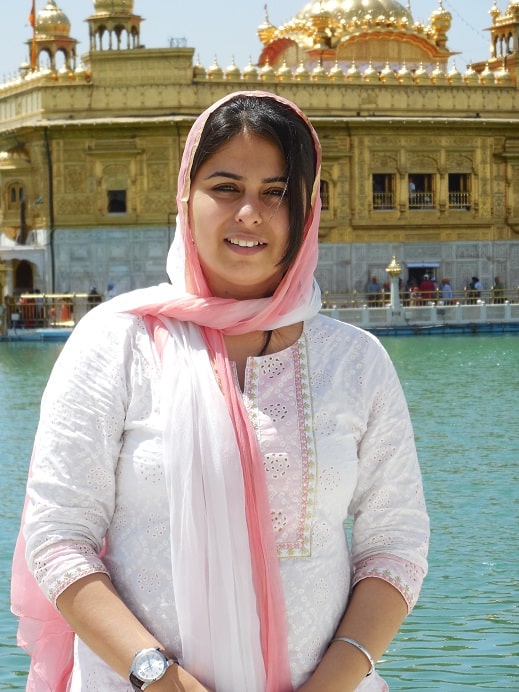 It wasn't about quitting a job or employment. It was about quitting an idea that largely conditions a human's existence in India – of being in a full-time job and breathing a sigh of relief at the first of every month. It was about quitting that intense urge to achieve something so badly that we forget to introspect who are we without a brand or job. Giving up on my dream was always about taking a step in the direction where I wanted to know myself and my worth without any famous tag or belonging to a name that can give me easy access to wherever I went.
At first, it was discomforting when someone asks you, "what do you do?" and for a while, you don't know what to say. For a good amount of time, I kept hunting for new names, fishing for fancy self-proclaimed designations, answers that could make me sound & look authoritative and nice but hell, that day also came when I realized I didn't need any. Let my name be that answer. Let me work on myself and become the brand.
So, here I am ladies and gentleman, an independent professional who may not be that well-known a brand but certainly someone who has had a slice of setbacks and history of a kind, just re-affirming that I'm unique like any human who has walked earth and definitely worthy of my own being, whatever it may be.
We all need to find and decide the worth of our own beings.
Whatever it may be.