Tinsel town rapper Yo Yo Honey Singh is back with a new song and this time he has decided to woo the ladies with 'Kanna Vich Waaliyan', a song he has launched in collaboration with Namoh Studios and Gaurav Grover.
The song is majorly sung by Hommie Dilliwala. It has a new-age feel, cool vibe and is shot in an urban setting that has Honey Singh rapping in his signature style.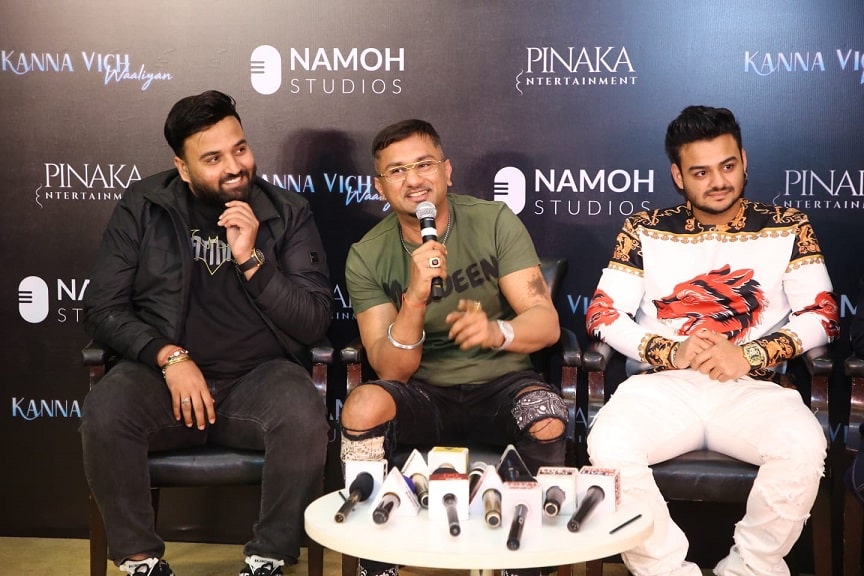 "We are coming to rock your world so get moving and grooving with your very own 'Kanna Vich Waaliyan'. I want to entertain the audience throughout my life with my music. Whatever I do, should be different. My mindset is not to make a hit single but to just be different from everyone else", Honey Singh said.
"An upbeat song, 'Kanna Vich Waaliyan' promises Yo Yo's distinctive swag, infused with a soundscape that highlights a new-age melody", Hommie Dilliwala stated.
"The artists, the song, location, music and lyrics, everything about 'Kanna Vich Waaliyan' is top notch. Ever since we announced the song, there has been a lot of anticipation surrounding it, now finally the wait is over", Gaurav Grover, owner, Namoh Studios, shared.
The song has been directed by Mihir Gulati. "We have directed the video on a very large scale, it is very westernised.  It narrates love, romance, and passion in an energetic beat that will make your soul happy."
"Kanna Vich Waaliyan is an exhilarating song and kudos to everyone on the team for putting together such an amazing song", Udit Vats added.