Laurent & Benon, an Indian business conglomerate has announced its foray into the consumer lifestyle segment in India with the launch of 'KADEN' range of premium home appliances. The company intends to locally manufacture all the products and position them in an affordable premium category for rural, semi-urban and urban segments.

"So far, the premium home appliances market has been dominated largely by Chinese imports and the launch of our smart, innovative, indigenously designed KADEN range is set to challenge that status quo. We are aiming for 100% locally manufactured and designed products and we are starting with 50% of the products and hoping to increase to 80%", Aman Sayal, Group CEO & Founder, Laurent & Benon, said.
The company also cites government's 'Make in India' initiative an important part of its strategy. "The indigenous research, design and manufacturing approach of KADEN products are inspired by the 'Make in India' movement", Sayal added.
The Indian domestic appliances market is huge and thus, the Group decided to tap into its potential. Sayal informed, "Domestic home appliances market is worth Rs 30,000 crores in India. It saw a 7% surge last year and around 25% growth is expected in next two years. There's a huge market for corporate gifting as well."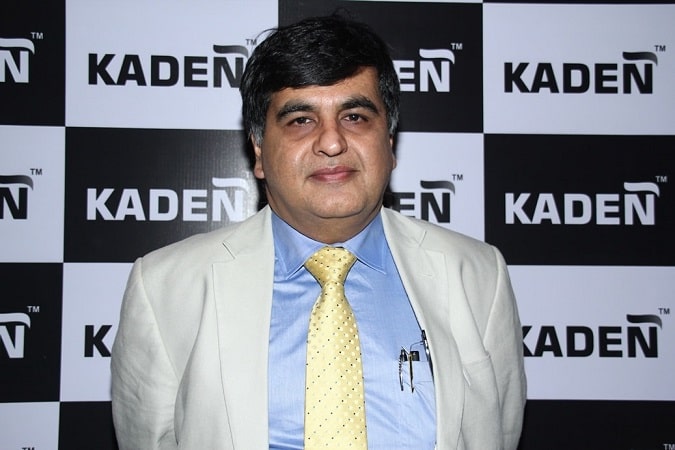 When asked about the marketing initiatives and the budget allotted for it, Sayal replied, "Marketing budget has been kept at Rs 40 crores for next six months, of which Digital's share is sizeable. ATL, BTL and all mainstream marketing activities will be undertaken by the brand."
Additionally, Sayal informed that all the innovations at KADEN will be carried out internally by the in-house team. By the end of 2017, 65-70% of the product line will be assembled in India.
The product range includes irons, heaters, coolers, fans while the company also claims to have introduced world's first smoke/LPG activated kitchen fan, India's first smart electronic iron, geyser with memory timer and rechargeable pedestal fan among other appliances.
As several established brands continue to enjoy synonymous success when it comes to Indian households & their loyalties, KADEN seeks to position itself as a name that's premium yet affordable.
"We have conducted market research for current competition in domestic appliances and it is a fiercely competitive market. We are competing with likes of Videocon, Bajaj but their offerings are low-end as of now. We will be affordable premium brand made in India."
The recent GST (Goods & Service Tax) roll-out and the 9-month-old demonetization did not deter the Group to postpone the KADEN launch. "We are positive despite GST, Demonetization impact. In fact, it will simplify business for companies like ours."
Kaden in Japanese means 'home appliances'. "We wanted a catchy, small yet hard-hitting name", Sayal shared with GW.
KADEN products will be available at all major retail stores, traditional outlets and exclusively available on Amazon. They will also be made available through 100 distributors and 6,000 dealers.
Laurent & Benon Group is a business conglomerate spread across Hospitality, Human Resources, Outsourcing & Shipping Solutions, Luxury Interiors and Real Estate.