Just as Autumn was in its last leg in Delhi, I made a tiny trip to Mumbai for work. This time, I had pre-decided to steal some me-time from a choc-a-block schedule. I was primarily stationed in and around Juhu area so I thought of giving a try to Suara Spa.
Pamper Where?
Suara Spa is in Sea Princess Hotel at Santa Cruz (West). It requires one to pre-book the time slot and choice of massage well in advance. It worked with me as I personally avoid walk-ins because it never is a guarantee of your choice of timings and a masseur who's skilled in the chosen massage.
Massage Mood
I went for a Balinese massage since I prefer medium-to-hard massage pressure after a long tiring day. The duration of the massage was 90 min. I usually go for massages above 60 min as I tend to feel the massage only lasts for 40-50 min in the 60-min selection.
The masseur was good with her hands. I asked for medium pressure and she seemed to be well-versed with it. The fragrance in the room was quite comforting to my senses. I could smell the bowl of potpourri with essence oil as I faced upside down for the massage to begin.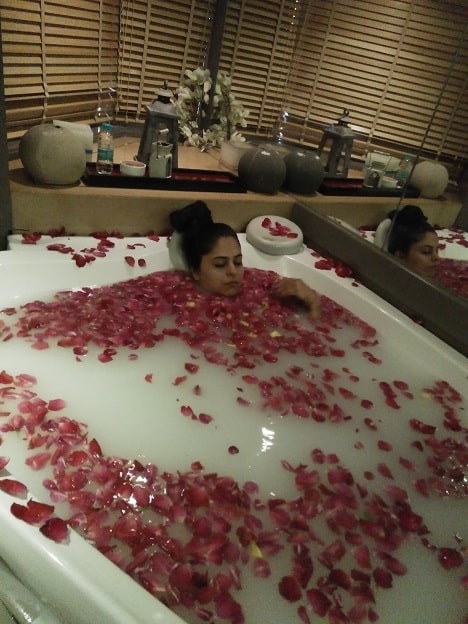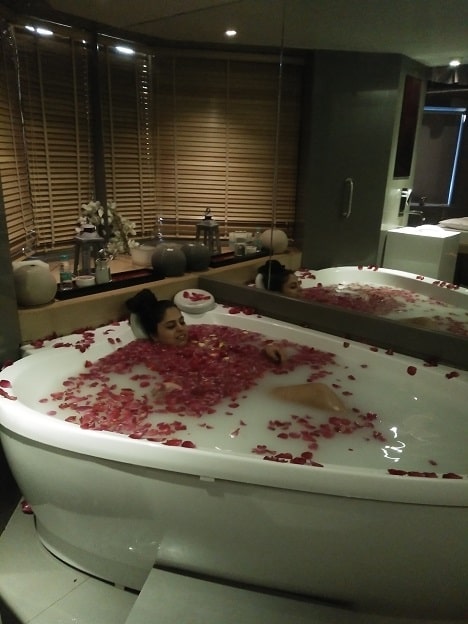 USP – Unique Soul Point
The spa room was aptly lit and the bath tub looked tempting as much as for me to not give it a miss. So, I opted for a 30-min milk bath and totally fell for it! The princess-like feel was hard to let go.