Varun Chaudhary is the youngest scion of the famous Chaudhary family of Nepal that owns the CG Group. Riding on its 150-year-old legacy, the Group is bullish on the Indian market now more than ever and the spotlight is on Varun, who appears to be someone playing by the rules and knowing when to break them. "Every 30 seconds I am checking my phone", said a visibly excited Varun while sharing his long list of future plans. The Group may have set its eyes to become a "5-billion-dollar conglomerate by 2020" but if you meet Varun, you won't feel you're talking to a richie rich who shows off to be running against the clock. He may be someone who is destined to everything larger-than-life but not one of those who would take it for granted. Here's a free-wheeling chat on CG Group's plans and how Varun is taking charge.
Varun, you were born in a family that has 150-year-old legacy. What were your early thoughts on taking it ahead as the youngest scion?
We are a Marwari family and business is something that's in our blood! We declare our wish to do business, nobody tells us so. Since the beginning, I was absolutely sure of the fact that family business is what I will carry forward. When you know your passion from such a young age, nothing can stop you. I just waited for my school to get over, then graduation, so that I can quickly get down to "business". I went to USA for studies but soon came back in Dubai and told my father that I want to look after the business there and also study simultaneously. I was hungry to start working when I was merely 21.
But you just got married in your 30s, isn't that late for someone hailing from a business family?
It was about meeting the right person for me. I have two elder brothers and I couldn't have married before them.
Your father has been termed as the 'sole billionaire in Nepal' by a renowned global business magazine. Does that pressurize you?
The biggest pressure is actually my father's words. He says, "The first generation makes it, the second generation builds it and the third generation destroys it." I am the third generation and that pressurizes me. Secondly, my father is the only billionaire of Nepal and if we, the sons, don't expand it ten times to what it is right now then that somewhere leads to statements like "they're just living on what their father has created."
CG Group's business is spread across 60 countries. What is a regular business day in your life?
I do a lot of networking. A business day is usually spent on ideas and new businesses. I travel a lot. I am in touch with my CEOs and have a discussion on growth of existing businesses. I have just launched a concept called 'Wai Wai City'. In a short span, we have already committed 100 stores by next year.
Wai Wai Noodles is clearly the most popular brand owned by the company. You've opened Wai Wai City, the QSR chain. What's the road ahead?
Apart from India, we are taking it to 20 countries now including Belgium and Nepal. We are already working on that plan for the coming year.
Do you plan to beat Maggi?
We are already competing in North east and are far ahead of Maggi. It's a natural progression to seize market share both organically and inorganically. Wai Wai City will give a big boost to Wai Wai Noodles.
What advantages India has over Nepal?
Its population! It is 1.25 billion and that's the biggest advantage for any business. You get a bigger market to play in. Innovation is unsustainable if you don't focus on the scale. The best part in India is that all states are competitive and go out of their way to bring investors like us.
What are the limitations of being a Nepalese corporate?
I don't think there any limitations. Nepal is adapting to the way the world is evolving. Gone are the days when Nepal wasn't considered a country that can produce entrepreneurs. Things are changing massively.
Did any point of time in life you felt there's too much on your platter?
(Instantaneously) No! I want more. We are very industry-agnostic people. We can venture into any industry.
Right, which are the industries that you have set your eyes on now?
We will be aggressive in Retail sector. We are looking at establishing a mega Food Park in Rajasthan. It will act as a back end for all our food brands, existing and new such as spices while it will also facilitate trading. We are also looking at a concept called Wai Wai Food Mart. FMCG is another focus point for us. We are launching ready-to-eat products, snacks by September while beverages are also on the cards. I am observing the growing infrastructure industry in India and also looking to incubate food-tech startups here. We have recently partnered with The Fern Hotels to strengthen their presence in India.
But don't you want to collaborate with existing players in Food Mart space?
No. Wai Wai Food Mart will have its own niche. We will integrate Wai Wai City into the Food Mart. Of course, there are players who are already doing a shop-and-eat model but we will compete. We are looking to launch the first prototype of Wai Wai Mart by the end of this year in Jaipur.
What exactly are you doing in the startup space?
We are setting up 'CG Centre for Innovation & Food Science' at the Food Park. We will be seeding capital and help young business minds to come up with new ideas. Since we are the one-point manufacturing, distribution and the capital authority, we want to encourage the youth.
Are you looking to buy or launch a herbal brand in India?
No, it's too competitive! Brands like Patanjali are already quite established and people love established brands only. I can do it in Nepal but not in India. In fact, am already in talks with a Sri Lankan cosmetics company for that.
What has changed for you after marriage?
It has given me stability. Marriage brings about responsibility in an otherwise unstructured life. It's a deeper sense of commitment.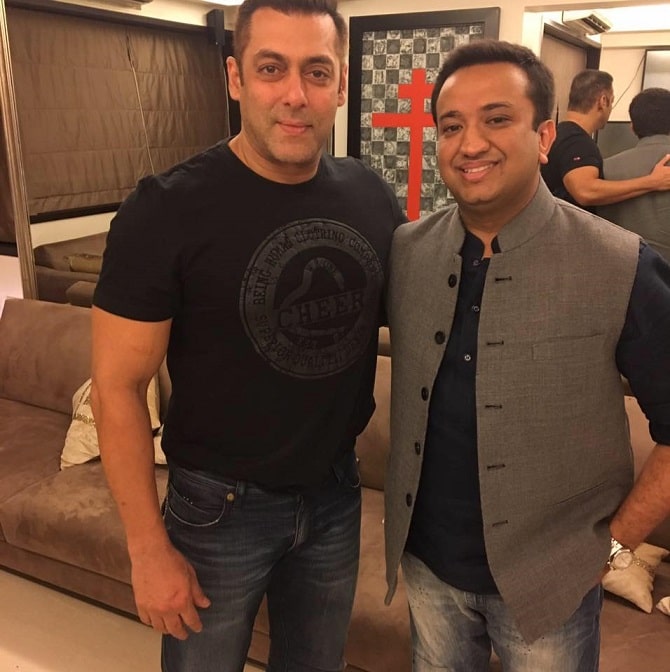 There has been a raging debate of Nepotism in the country. You are born to a billionaire family. What are your thoughts?
(Emphatically) Nepotism cannot exist in business because there's so much competition. I was at an awards function recently and saw 50-60 new entrepreneurs, startups in Food space, it was just crazy!
Does that make you insecure?
(Not giving a second thought) No. It just makes me competitive and more aware. It makes me realize that if I stop working even for a day somebody else will take over.
So, you don't think being born to a billionaire family is an advantage?
(With a conviction) No chance! It isn't a cakewalk at all! Do you know how many hours I work? 16-18 hours. I start working at 0630 am.
Does it frustrate you? Did you ever want to give up?
No. I have a legacy to carry forward.
What's the routine you don't like to miss out on?
I am a health freak. I spend one and a half hours in the gym every day.
How spiritual are you?                       
I try to be but am not able to devote time. I want to start meditating but somehow not able to. Sri Sri Ravi Shankar is the gurudev of our family.
One thing you can spend time on that won't fetch you money?
Friends & relationships.
The interview was originally published in The CEO Magazine.