Not many people know, Apurva Chamaria, Vice President, Corporate Marketing, HCL, used to be a passionate journalist at the beginning of his professional career and soon moved to the marketing space with dreams to make it big. He may have switched the line of work but his core qualities still come from a curious soul like that of a journalist.
My conversation with him #InTheLounge gives me a sense of his passion for just about everything and an urge to convert his knowledge into achievements, not because it's cool thing to do, but, I think, it is his calling. He's one of those experts with whom you can discuss anything under the sun and leave rich!
Excerpts from a free-wheeling chat:
You started off as a Corporate Communication professional with Trident, what attracted you to switch to Corporate Marketing?
It was a dream to become a journalist! After one year of my stint, I realized I can do this anytime and always come back to it. Hence, I thought of trying something else. My Marwari genes got me to explore too. I wanted to make lots of money and create an impact. I observed that most of the critical decisions were taken by the business persons and not by the journalists. I used to feel, though, I'm writing the story but there's someone else who's deciding it.
IIT, Harvard Business School, MIT, IIMC, you've been to such acclaimed institutions, were you the first bencher in school?
I was wherever-you-can-find-a-bench because I was always late to the class (laughs). I used to study in the class only not outside it. I never used to study before the exams and yet score above 80%. Whatever I studied was out of interest and marks were only a side dish for me.
12 years at HCL. Why?
HCL has been a fantastic company and a great training ground! They have allowed me to be entrepreneurial. I have done marketing, sales, and taken part in mergers, acquisition and strategies. People change jobs but I feel in this very company I have changed 7 jobs. It's a company known for producing a lot of entrepreneurs and CEOs.
You're not a CEO yet. Does it bother you?
The way I look at it is that if you start your company, you can be the CEO from Day 1. Designations are just designations. I think if you love what you do, have a ball, vision, that's more important for me. Designations are just shells. It's the person who makes the designation count.
You're a marketer, teacher, speaker, author, columnist, mentor and investor. Is there a role you haven't played and looking forward to?
I have been helping the government on a lot of initiatives and I am very passionate about how Digital can transform India. In future, I want to play a prominent role in helping India leapfrog into digital revolution and I'm really excited about it!
Which role is the closest to your heart?
It's helping entrepreneurs as an investor. I have made couple of investments in companies like INNOV8 (co-working space), Simulanis (VR company) and feel privileged to help such outstanding young people in the quest to realize their dreams.
What about the role of a teacher? Is it satisfying…
When I was studying in school/college, there were some teachers whom I never found passionate enough. Today, I am not teaching because it's my job. I am doing it because I like to share what I have learnt. You get so much love and respect back from the students and some of them end up doing so well that it's just priceless! It's a fantastic feeling!
HCL is about technology and it is something that has a worldwide impact. How is it empowering humans to live a more meaningful life?
The entrepreneurial culture at HCL is creating an army of entrepreneurs who not only create inside HCL but many of those quit, go outside, start companies and run other companies. That is a major contribution towards nation-building. We call this culture 'ideapreneurship' where we let employees figure out personal ways to achieve goals.
Technology has also, in a way, hijacked lives. Do you think it has proven destructive in some way?
That's a very deep question. (Pauses to think) Think about AK47, it's a piece of technology and so is Dynamite. Now, the usage of it decides whether its impact is constructive or destructive. Technology is an enabler. Like in case of driverless cars, it will help humanity save time and efforts but at the same time, drivers will turn jobless. It's a ying and yang combination. People are destructive, not technology!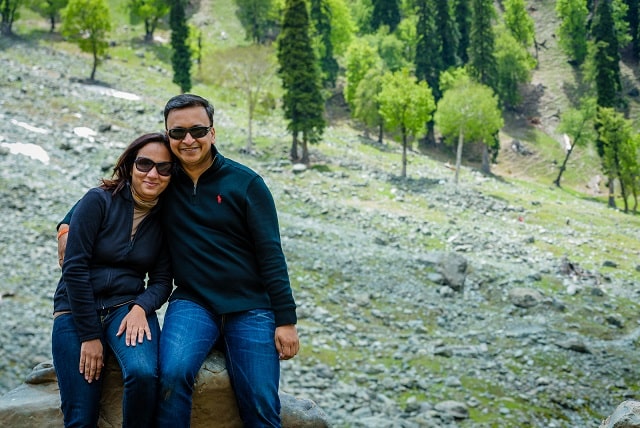 Why did you choose to write a book on Social Media?
During 2009-10, I observed people were using Social Media for very frivolous reasons. There's nothing wrong in it but they were just having fun. But you know, Social Media has the power to transform lives, create entrepreneurs, inspirational leaders and I thought a lot of people didn't know how to use Social Media to create a personal brand. I, then, wondered what if Indians at large have the knowledge to become influencers and build a personal brand by reading an easy-to-understand book. Therefore, I decided on 'You Are The Key: Unlocking Doors Through Social Selling'. Prime Minister Narendra Modi was kind enough to write the foreword for it.
What was your conversation with PM Modi?
I, basically, told him that Social Media is a very powerful concept and how people should have a simpler tool to understand it. I shared my belief of creating more and more entrepreneurs in India with the help of Social Media which will in turn create more jobs.
You're writing another one on 'Growth Hacking'. When's that coming out?
It should be out early next year.
You've spent your growing years in Ajmer… what do you love about it the most?
Ajmer was beautiful. I went to Mayo College. It's India's best school and sees lakhs of applications every year but only selected few are given admission.
Now, you can't say you were not studious. Since the beginning you've gone to premium institutions…
I was lucky!
Do you think you were lucky? Or was it because of your parents?
Oh! Parents play a huge role. My mother taught me when I was young and I can never forget that because I always wanted to play and bunk studies but she used to somehow convince me for it. They developed my love for reading since the beginning. Every week I used to read at least two books.
Which is the last book you've read?
HomoDeus by an Israeli author called Yuval Noah Harari and simultaneously I finished reading Karan Johar's autobiography.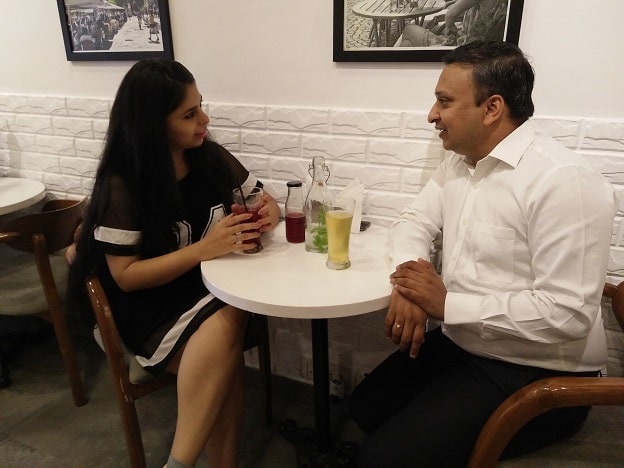 Do you think Kangana Ranaut should write an autobiography?
I'm a big fan of hers. She's very direct and I think, she's the only man in the industry. Bold, unapologetic, says it like it is…
But what do you think are the repercussions of being such a personality?
In the short term, you may miss out on opportunities but the beauty of it is that you'll have a great sleep and live a life on your own terms. You'll be a trendsetter, an inspiration for many others and give courage to them.
Are you like that?
(Instantaneously) I am like that. Completely! I won't say I'm like Kangana completely because she's much more talented and good looking (both share a hearty laugh). I call spade a spade. I just think it's simpler that way. You should be genuine, direct and yet not hurt someone. And most importantly, don't live in a make-believe world where you don't mean what you say, you don't say what you think and you don't think what you mean.
Which startup has impressed you off lately?
Wittyfeed. It's based out of Indore and run by Vinay Singhal, his brother Praveen and Shashank Vaishnav. They have created a viral marketing network that takes briefs from brands or even original content from creators and push it out to the world at large.
What's the next big thing?
Autonomics and Artificial Intelligence. AI is going to be very big.
Interview originally published in The CEO Magazine.