They say, "Books can never teach you what life does" and it fits perfectly in Dinesh Agarwal's case. He believed in taking risks and didn't shy away from living on the edge. He was courageous to take a bare-foot walk on the path of entrepreneurship and eventually found wheels beneath. Life rewarded Dinesh for taking some wrong and right decisions alike. Call it the first mover's advantage or fruits of his hard work, today, Indiamart stands synonymous with Small Medium Enterprises (SMEs) in India. Dinesh was #InTheLounge and thanks to his storytelling talent, I realized our conversation turned out to be as interesting as to continue for an hour. Conversation excerpts straight from his personal cabin at Indiamart: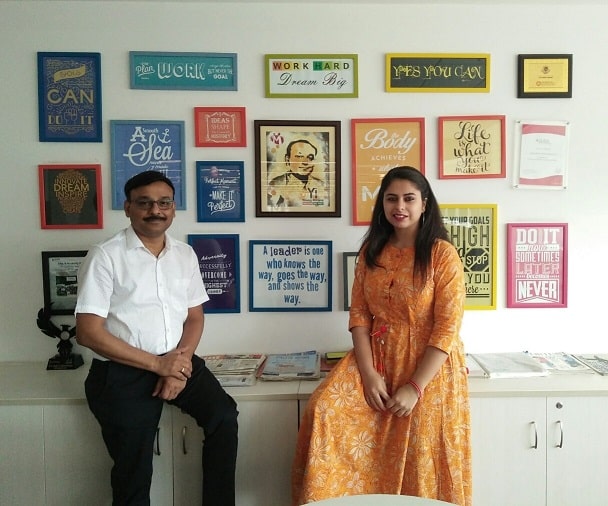 You were a System Analyst at HCL in the States when you decided to return to India to try entrepreneurship. Tell me that exact moment when the idea struck you and you decided to take the plunge.
I was always an internet-savvy person. At that time, Windows was newly introduced to the world. I was sitting in the computer lab where I noticed my colleague was using Mosaic, it was the first ever internet browser. I could imagine the convergence of everything in and around internet at that point of time. I was imagining some software that was sucking the world into it. I was almost hallucinating. I could see the future of internet that day. I knew it will eat up everything one day. I wanted to come back then anyway. On August 15, 1995, internet was launched in India and I decided to come back that very day itself.
And you quit in a day?
Yes the very next day I told my manager that I'm going back to India. I came here and realized that Government was the only authority that could provide internet. I thought of sticking around and explored. At that time, people were not ready to give anything above Rs 13,000 to engineers and I wasn't convinced of that price. I was adamant to do business. One day, I was sitting at the United Coffee House with my friends and one of them, Vikas Mishra, informed me about the trend of website making. I liked the idea and researched on it.
What were the initial few years like at Indiamart?
My idea was simple enough – creating websites for exporters. I saw a demand for Indian products in the US but the availability & relative information was an issue. My business had a revenue model from the first day itself. We used to charge Rs 50,000 to make a website and we charge the same price even today. 50% of SME websites in India have been done by us. This was the business model for the first five years and we were profitable. In fact, in the year 1998-99, people started to offer Venture Capital to us but I used to tell them, "Bhaiya humein loan nahi chahiye…"(we don't want loan) since we were a service-based company and didn't have to burn money.
Indiamart is the largest e-commerce portal for SMEs in India. What triggered the thought of building a marketplace for SMEs?
We realized that personal websites of the exporters aren't search-friendly. People used to refer to Yellow Pages then. We decided to do the online version of it and list everyone there. The website-creation business was a hit in the initial years but eventually, over a period of time the listings have taken centrestage and now it has become our core business.
How have you helped SMEs flourish in India?
Initially, people didn't understand the purpose of a website. They perceived it as an online advertisement and didn't know that it could generate business for them. We had a focussed approach to create websites for generation of leads & business. We helped SMEs to generate additional business across the globe. People used to think that Indiamart is a service started by Indian Government to promote SMEs. Indiamart and Internet had become synonymous to each other.
You are an entrepreneur of 90s. You didn't have the privilege of being globally connected the way startups today are. How tough was it then?
Launching a business was doable but finding help in those days was tough. I remember a specific day when I slept in the office to download a desired software. I had set alarms for regular intervals only to check the connectivity and proper downloading. It was crazy! Also, we wanted to shift to Noida before 2001 but couldn't as the internet connectivity was a big problem in NCR region. Due to this, we were forced to operate from Delhi for five years and paid heavy rentals.
What was that moment in your journey of Indiamart that you want to forget?
In 2001, we bought land for office in Sector 8, Noida and had an initiation ceremony on September 10. The infamous 9/11 terror attack on the US did us in too. Our business tanked by 50% overnight since exports were affected. All of a sudden, everything turned around for us. Our orders & advertising deals got cancelled. We had taken a loan of Rs 50 lakhs and I had enrolled into an MBA program which I had to give up on. We had to sell our house. For next nine months there was no work. We had to delay salaries but thankfully nobody left us. It was the toughest time for us!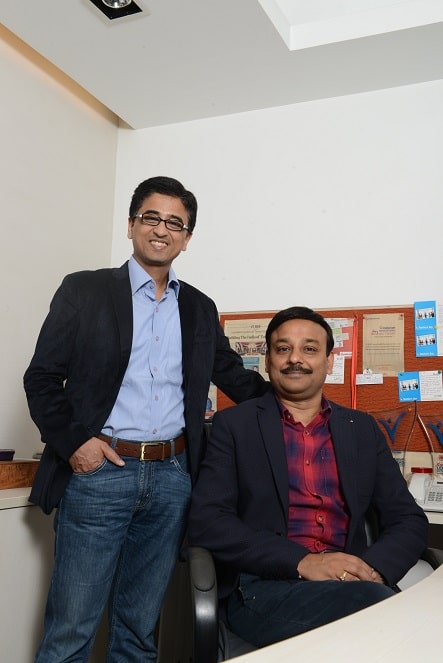 Mobile is mostly the preferred medium by masses, how is Indiamart keeping up?
Somewhere around the year 2008, we decided that the global export business is not going to anywhere. China was dominating then and we didn't want to compete. So we (Dinesh & his Co-founder, brother Brijesh) decided to do domestic e-commerce and for the first time decided to take the venture capital route and build the business for Mobile. Today, 80% of our traffic comes from Mobile medium. I think it's because of the quality of our service and mobile-only innovations. In fact, we don't believe in mobile-responsive websites. We have two differently constructed sites for web and mobile. We have easy "Hinglish" search options too.
You've recently received 'Asia's Best Business App' award and it's just another feather to your cap of laurels. Do you still want more?
Abhi main Lata Mangeshkar toh hua nahi…jo awards mana kar doon.. (I am not as successful as Lata Mangeshkar to refuse awards.) (Both laugh)
Can you see yourself without Indiamart?
I don't want to quit this. I really love what I am doing right now. I enjoy and live it! Sometimes it gets boring and monotonous but now I can't live without Indiamart! We did have a casual discussion on what could be our possible reaction if ever we get a lucrative buy-out offer but I don't think we will take that route.
When will you stop then? You started with Rs 40,000 and today, Indiamart sees a turnover of Rs 400 crores. They say there's no limit to earning money…
I don't do this business for money. I don't like a luxurious life. I like to live a comfortable life but am not conscious of brands. I came back to India not for money but because I always had a plan to come back. If today I leave this race, what will happen to 4 million SMEs dependent on me? There are so many of them with businesses having 100% dependency on us. They have grown because of Indiamart. We have a responsibility of nation-building.
What has changed in your life after becoming successful?
Outlook. I have become more empathetic. I read customers' complaints. I have started to keep myself in others' shoes to understand their POVs and situations. I try to delve deeper into the needs of the SMEs and what is it that we can do to make it more worthwhile for them, even if it means saving their one rupee.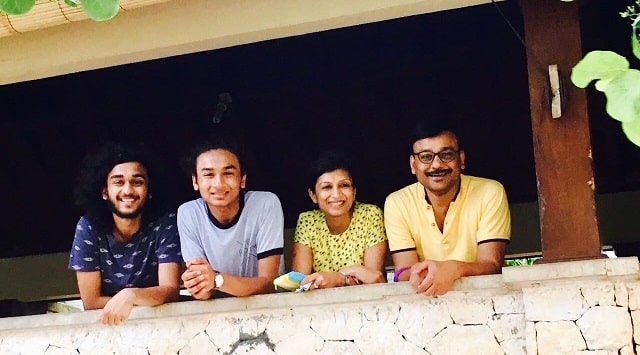 Do you like to read books?
(In a casual tone) Not even in school! I only read business magazines. I like to watch all Hindi movies, though.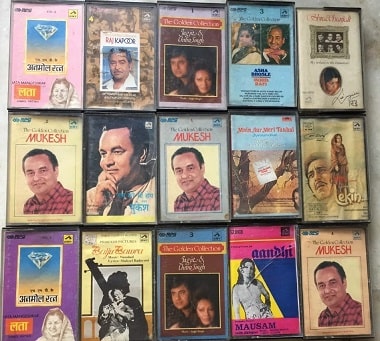 You're a fan of Mukesh you told me…
Yes, since childhood. I still have a collection of cassettes with me. I tried hard to somehow digitalize those songs in vain. So, I have now subscribed to one of the music apps to listen to my favourite ones.
One moment with investors that changed the course of Indiamart…
We raised money from Intel but didn't know how and where to spend it as we hadn't done it before. It took us over one year to learn how to spend our investor's money. Nachiket Mor (ICICI) and Deep Kalra (MakeMyTrip) were on our board. They scolded us and questioned, "When you had to keep the money in bank, why did you raise it, why did you call us?" Those words hit me and I decided that we must spend and grow. From January to December 2010, we opened 52 offices across India in 52 weeks and increased our strength from 1,100 to 4,400.
One moment when your critic ate back his words…
People used to mock us for making websites. Once my friend criticized us for free listings but today whatever we are it is because of that decision to continue with it.
One decision that changed your life…
In 2011, an investor offered us Rs 100 crores. I rejected it and conveyed our priority to first fill up the developing cracks in the business. Had I accepted it that day, we would've been doomed today for sure. If that investor didn't walk away, Indiamart wouldn't have been where it is.
What makes SME sector a good career prospect for youngsters?
SME sector might be dirtier and demanding in terms of efforts but it is certainly a bright space to be in the longer run. It is challenging yet fulfilling. It might be difficult to succeed in it but it prepares you for the world. The corporate life might look lucrative but is certainly full of politics and I don't see people happy there. There may be good money but they are definitely not happy. If you've dealt with SMEs, you can do anything in your life.
Interview originally published in The CEO Magazine.