'Pharma Ratna Universe Awards' were announced at a ceremony held in New Delhi and Dr. Maroof, Managing Director, Nanos Medicare, has been named the recipient of 'Pharma Ratna Award 2022'.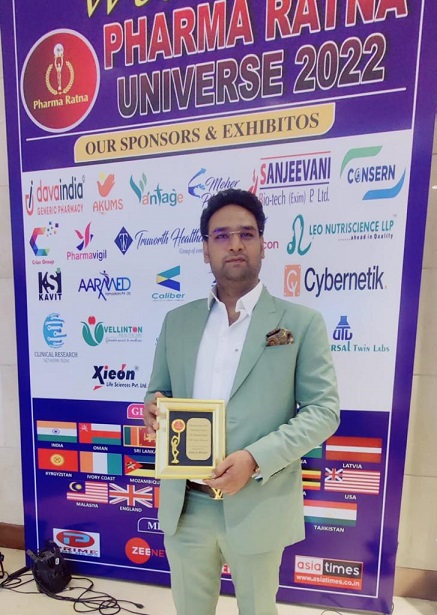 On receiving the award, Dr. Maroof said, "This award is dedicated to those thousands and millions of people in the Pharma industry who stood as a shield during the Corona period and fulfilled the medicines needs of crores of people across the world."
Eminent personalities of the Pharma sector were a part of the event which saw an august global gathering of industry leaders from countries like United Kingdom, UAE, Kenya, Oman, Tanzania, Vietnam, Uganda, Guyana.
Dr. Maroof's journey is an inspiration for the youth. A Jamia Hamdard alumni, Maroof worked at Ram Manohar Lohia, the renowned hospital in New Delhi and soon laid the foundation of his first hospital in Ghaziabad and opened the second one in 2012. In 2016, he floated a trading company by the name of 'Ganesh Medicos' and two years later, he started 'Nanoz Medicare', an export company and manufactured medicines under 'Vrinda Biotech Unit' that are in demand in Asian, Gulf and African countries.