In an era where the Indian fitness industry is witnessing celebrities from all walks of life donning the role of entrepreneurs, here's a brand that doesn't think of its trainers as less than celebrities and believes "it is people who make a huge difference".
Not so surprisingly, Multifit, the latest to join the niche calisthenics-based functional fitness gyms in India, has the aforesaid 'people philosophy' given by its Co-Founder Dr. Samir Kapoor, who has over 15 years of experience in Human Resources.
"Coming from an HR Background I saw a huge gap in the quality of manpower we have in the fitness industry and what we need to work on is the quality of training and not only the equipment", Kapoor shares.
"Lets take an example of any sport, why do we say we need better coaches if we need to perform at an International level, cricketers have the best equipment in India, so if equipment alone could do the job why get coaches from half way across the globe and pay them a bomb? People make a huge difference in every field. Fitness is a state of mind and unless you have the right people coaching and training you, you will quit! Hence, I say "The soul of our gym is in our trainers".
Fitness A Huge Market
In India, the total retail market for the fitness category is valued at Rs. 4,579 Cr (US$ 0.76 bn), growing at 16-18 per cent and is estimated to cross Rs. 7,000 crore (US$ 1.18 bn) by the year 2017. That explains why the fitness industry is seeing a wave of new brand launches by who's who of India. After celebrity cricketers M S Dhoni (SportsFit), Virat Kohli (Chisle) and Zaheer Khan (ProSport) stepping into the fitness business, actor Randeep Hooda is latest to hop on to the banwdwagon with his brand 'Gym 99'.
However, Kapoor thinks Multifit isn't just another gymnasium chain despite being in agreement of the fact that "the rapidly growing fitness aggregators of FitTech and the already established multi-functional gyms" are its competition.
"We want to familiarize the audience with the new techniques of fitness which can be followed in daily movements of the body. We are India's first functional fitness gym with high focus on Calisthenics. Calisthenics are body weight exercises consisting of gross motor movements that help in improving one's balance, agility, co-ordination and strength", he claims.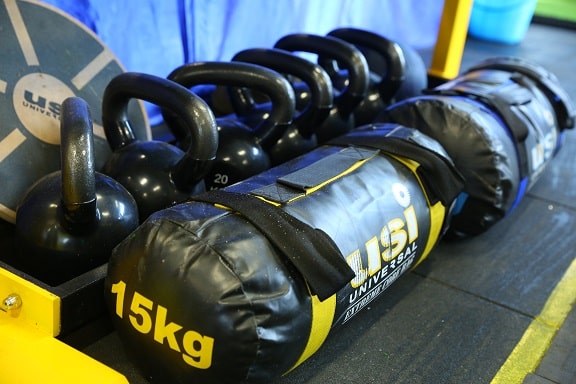 But wasn't his non-relevant experience in a technical field like that of 'fitness' ever a problem? Kapoor doesn't think so.
"While I stared with no background in fitness, I have learnt along the way and have acquired skills in the last one Year, I spent a lot of time in the UK and completed my Level 3 Personal Training Certification from Reps, which is a globally accredited certification and has taught me a lot. I personally feel entrepreneurs who love what they do would have the urge to upskill themselves to understand their industry better."
The Plunge
Talking of entrepreneurship, it isn't usually considered a cakewalk and for Kapoor, it was no different. He quit a comfortable corporate set-up and moved to an entirely estranged territory.
"Sure, it's not easy to quit a job and start something entirely different", exclaims Kapoor. "But, when there is passion, hard work & determination to make a change in something that you believe in – you just have to take a plunge. Hailing from an army background, I loved the adrenaline rush and this is what pushed me to start MultiFit."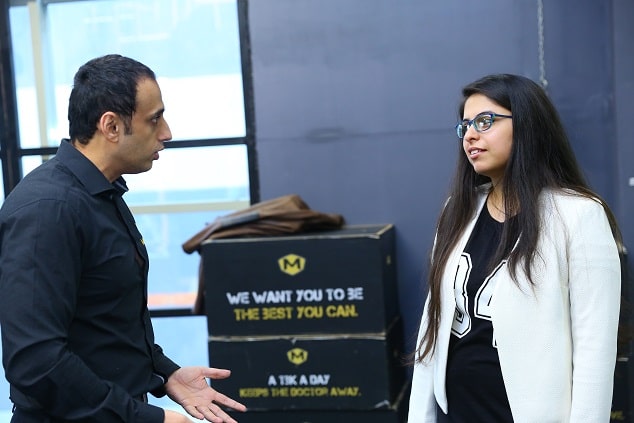 Kapoor also divulged the moment he was sure of Multifit and decided to launch it.
"In India, we don't have enough resources/equipment to get better & that is where we lack when it comes to being the best. Sports and fitness are areas of massive improvement. I wanted to fill this gap, at least in the Fitness Industry by providing the best services in Functional Fitness & Calisthenics. I wanted to deliver the absolute best because being fit is what will help one to go farther."
The USP
Gymnasiums in India, more or less, appear similar but what catches one's eye at the Multifit Gurgaon Centre is the Boxing Ring – something unexpectedly refreshing at a fitness centre. Explaining the need of having one, Kapoor explains, "We hoped to change the mindsets of the people who believed that machines were the way to get to their goal. We wanted to offer the very best to our patrons – not only with equipment's & facilities but other sports like Boxing & Martial Arts. Taking this very thought forward, we got in touch with Mr. Manoj Pingale – Arjun Awardee Olympic boxer who teaches boxing at MultiFit, runs an academy to help build world-class boxers."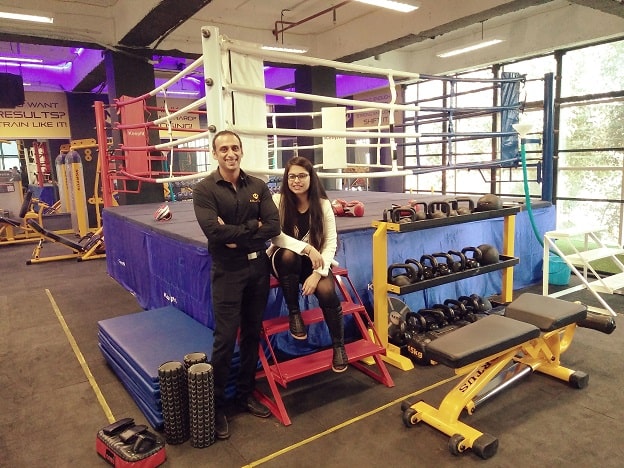 While when it comes to discussing 'fitness' in India, another concern that inevitably pops up in one's mind is understanding of 'fitness' as weight loss by a majority. Clearly, there's a lack of fitness education and consistency of workouts is also a challenge.
"An aware Indian knows that traditional gyms don't work, unless you make it interesting and challenging. This is what keeps the patrons engaged and motivated to take out time from their busy schedules and hit the gym. Another addition to educating and motivating people is Athletics based training which is another type of training that gets people addicted to working out", Kapoor opines.
Multifit plans to have 30 branches by December 2017. The fitness chain has spotted Bangalore, Indore, Mumbai and two tier II cities as its new markets in India. "We want to help change the way people think about living healthy."