'Victoria's Secret' marked its full-throttle arrival in India with its first store launch in Mumbai and now the Capital has got one of its own! The American luxury mogul called on Bollywood actresses, glam cousins Sonam Kapoor Ahuja and Janhvi Kapoor for the launch duties.
The sister-duo looked bold and beautiful during the launch event at the full-assortment 'Victoria's Secret' store at Ambience Mall, Vasant Kunj, New Delhi.
Sonam Kapoor, as always, looked smashing in Black customized Victoria's Secret corsetry. She walked around in the store, checked out the new stuff on the shelves and greeted the crowd.
While, little sis Janhvi looked steamy as she chose a red hot short dress on the occasion and marked the store opening by adorning the ribbon-cutting ceremony. Both spoke about the international brand and their fondness for it. The newly-launched store is now open for public.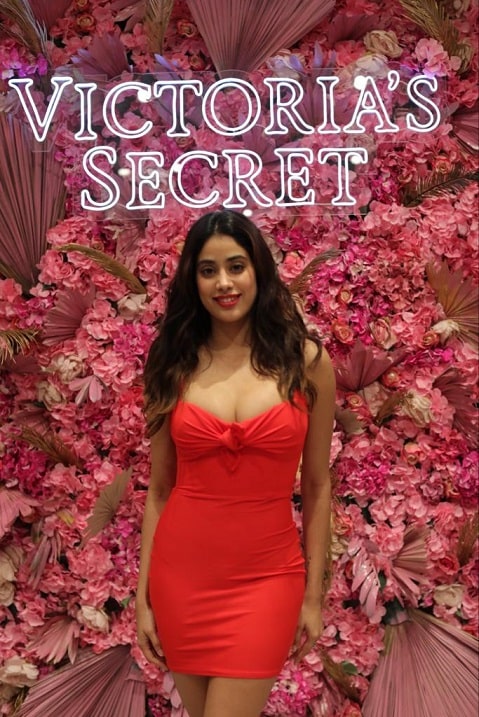 Victoria's Secret is an American specialty retailer offering modern, fashion-inspired collections including signature bras, panties, lingerie, casual sleepwear and athleisure, as well as fragrances and body care. With over 1,300 retail stores across the world, the brand employs a predominantly female workforce of more than 25,000 and claims to have the largest team of specialty-trained bra fit experts worldwide.