Kent RO's turnover of Rs 800 crores also cannot get him to do it.
'India's Pure Water Man' Mahesh Gupta, quite obviously is a busy person. He turned an entrepreneur in 1998 and things didn't work out for him for the initial five years. Eventually, he introduced the brand Kent RO to India. Today, his company sees a turnover of Rs 800 crores. Both his daughter and son are actively involved in the business and the company is looking to strengthen its positioning of 'house of purity' and help people remain healthy.
But, they say, success has a price and for Gupta, it has been giving up on something he enjoys a lot.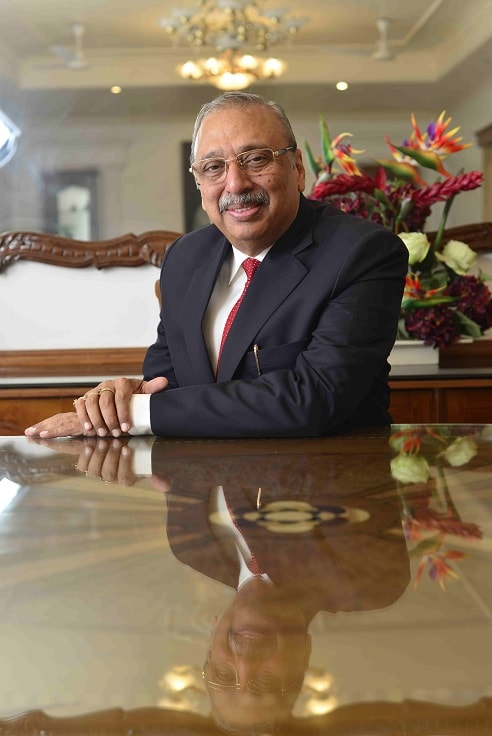 "I miss playing bridge. There are times when you are passionate about something but your priorities don't allow you to take it up. You do miss things in life but against a certain cause and then with acceptance you say, "It's okay things can wait", Gupta tells GW.
Gupta is a first generation entrepreneur and was never afraid to fail. His parents and wife were sceptical of his decision to quit a well-established job at Indian Oil Corporation but it didn't deter him to take the plunge. "I am not afraid of anything because I know I can deliver. Who is taking care of you in this world? The almighty isn't it? Then why worry. Just leave it to HIM", he shared.
We know, entrepreneurship isn't everyone's cup of tea and demands one to be head strong but coming to terms with it being a long, lonely walk is been easy.
"It's a lonely journey. If you're in a job, you have bosses and colleagues to guide you. An entrepreneur has to take the responsibility all on his own, have a vision and walk the path that no one has told you anything about. One may have mentors but they aren't going to get affected by your decisions. You are all alone."
"Did you not ever want to quit?" "Yes, many times. There were a lot of struggles. When things don't move, you start to question your decision."
With startups taking centrestage, India Inc is evolving in a significant way than ever. Gupta has a belief for the youngistan and it is this –
"The times are very positive and one must take a step forward. Come and become an employer rather than being an employee. It's high time you start believing in this thought. I have a strong belief that the world is changing. It has changed in the past and it will change in the future. But right now, the world is changing faster and in the coming times, the speed of change will only multiply. So, you have a role to play in this world! Come and play. Don't take your business seriously. Take it like a game. There are wins and losses. It's okay! Just enjoy."
Whether it's the urge to find more time to do something one loves or walking the lonely path of entrepreneurship, Mahesh Gupta's story tells us how there will always be things that money can't buy and have more essence than spending a lifetime to collect tangibles.