"You got your goodie bag?" "Yes…" "Try wearing one of the T-shirts in it and board the cab waiting for you downstairs along with Anna…there's an official flag-off and a Press Meet."
It was a call from one of the #KeralaBlogExpress crew members and it came exactly at a time I was picking Red out of the three available colours in the goodie bag, something that had caught my attention for only one reason – the tag on it that read "Preeti Hoon, India" (Check out the goodie bag in the video)
I had gotten up early and as I stepped out in the balcony at Uday Samudra Hotel, Trivandrum, for my morning Yoga routine, a bunch of coconuts greeted me at a one-arm distance – a sneak peak of what possibly could be in store for me in the days to come – greens and more greens.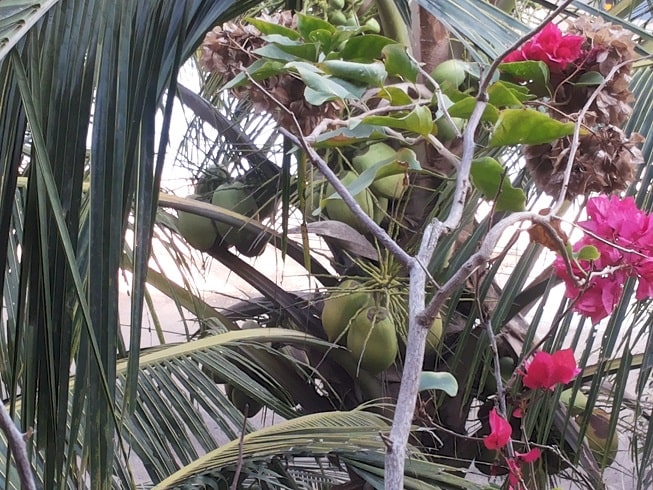 But it wasn't the time to indulge in the lovely view from my balcony, I had to get going and reach the Press Conference where all 30 winners of #KeralaBlogExpress 2 were going to be present together for the first time. So I saw this pretty, bright girl sitting in the lobby, wearing the KBE T-Shirt and I knew she's the one I was supposed to meet. "Hey! Anna", I exclaimed and received an affirmation with a lovely smile 🙂 We hopped onto our cab and set off.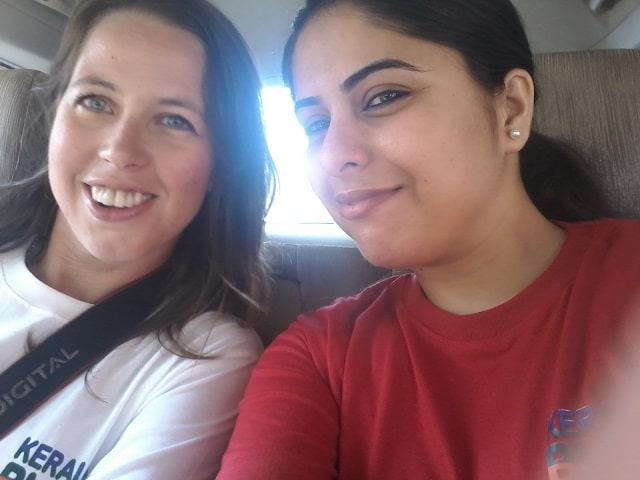 It was a pleasure knowing from Anna how much she's fond of India and that she travels here extensively and I just can't forget the way her eyes sparkled when she mentioned about Goa every single time 🙂 (read her stories here) So the talks went on until we reached the venue of our Press Meet and saw it buzzing with a variety of human species from around the world 😀 haha! What a fantastic feeling it was to be seeing all of them for the first time – chirpy, inquisitive, happy and crazy CRAZY!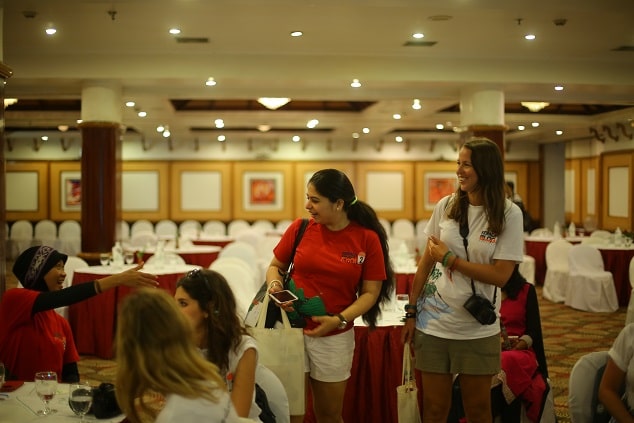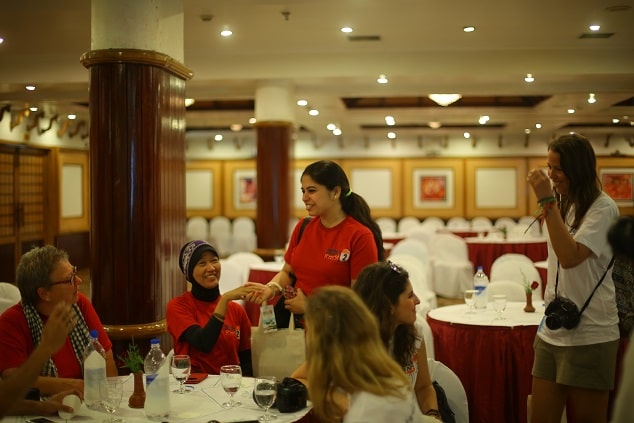 It was overwhelming! Like a beginning of a new chapter…
The Kerala Tourism management kicked off the event with an official address to the media. Ms Anupama TV, Additional Director (General), Kerala Tourism welcomed all of us and introduced the event to the elite gathering followed by our introductory speeches.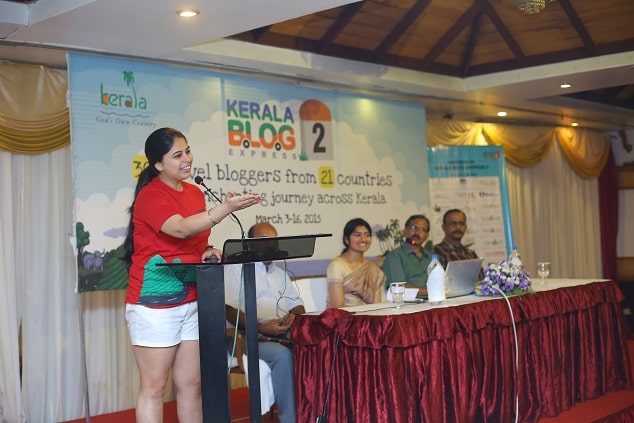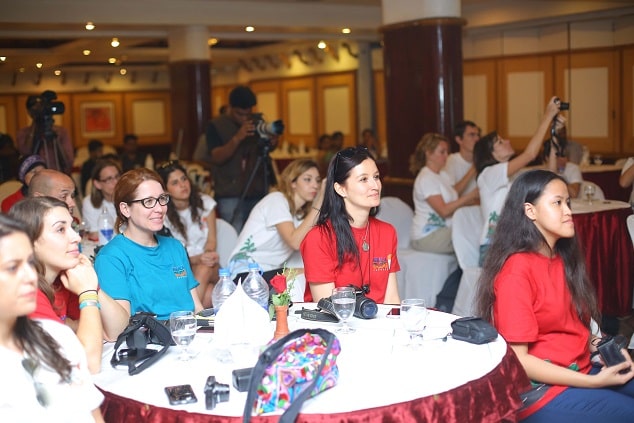 So there we were, all wrapped up with the Meet and set for the next big one – the official flag-off ceremony. The inauguration was done by V S Sivakumar, Health Minister, Kerala. The picture below made it to all leading national dailies, magazines across India.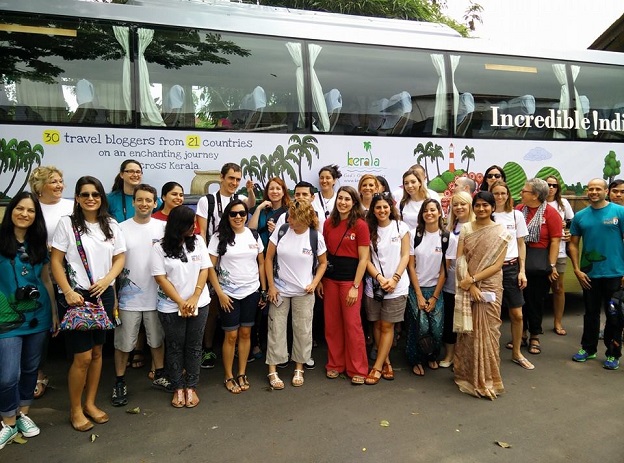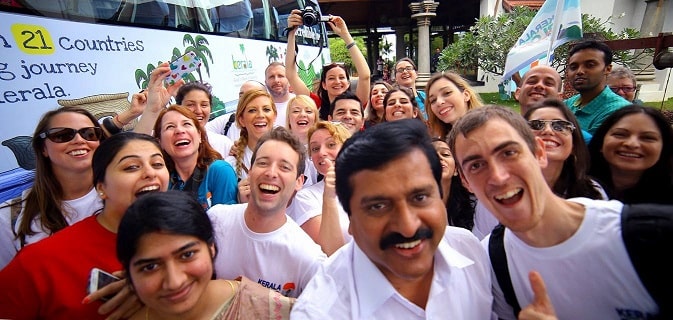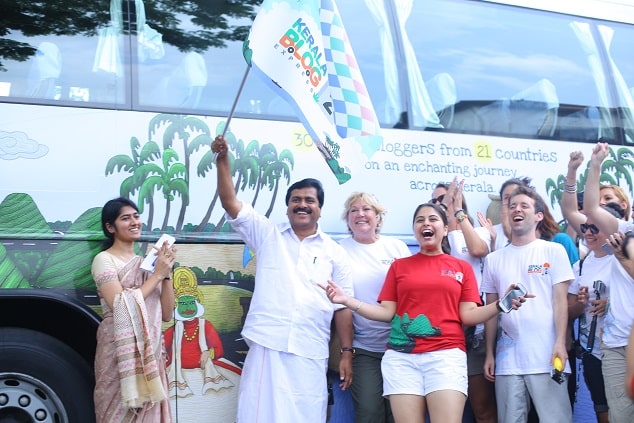 And off we were in our super awesome luxurious ride, our home for next 15 days…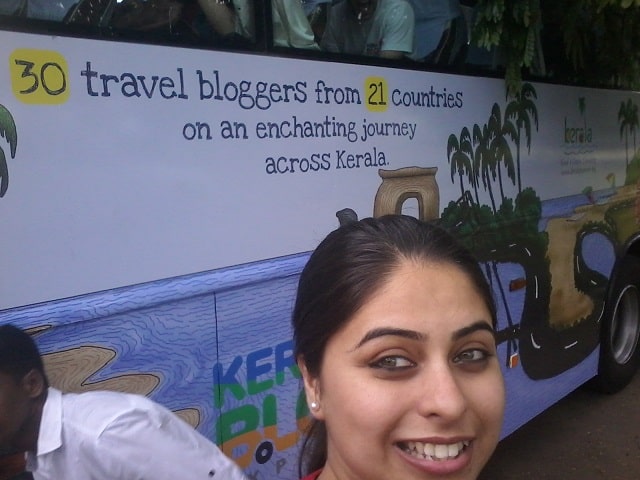 Our first stop for the day was the great Sree Padmanabha Swamy Temple in Trivandrum, the richest Hindu temple in the world. It is where only Hindus are permitted to enter and are supposed to follow a dress code. All of us scattered around to check out the vicinity of the temple where they were some souvenir shops and mostly locals in awe, checking us out the way we were checking them out haha 😉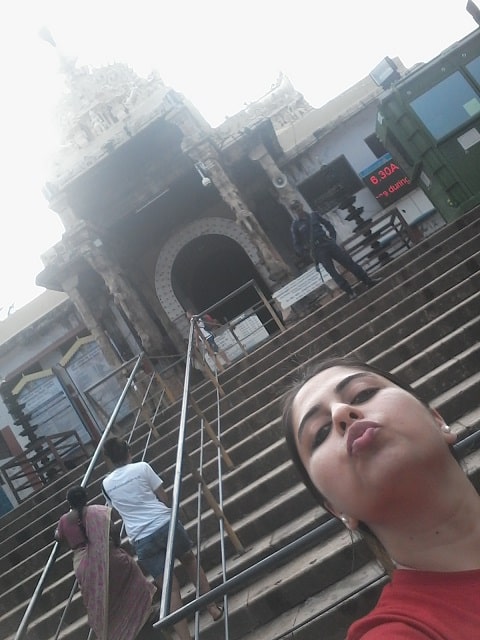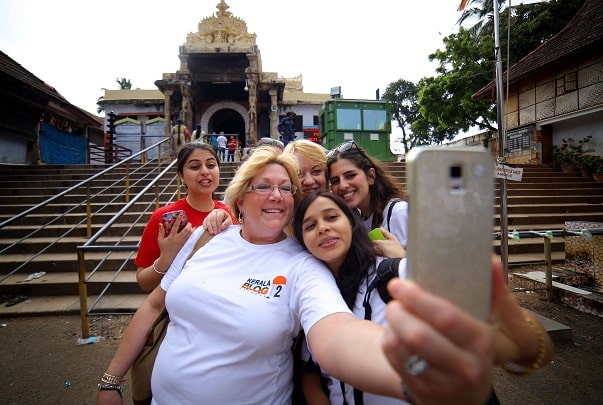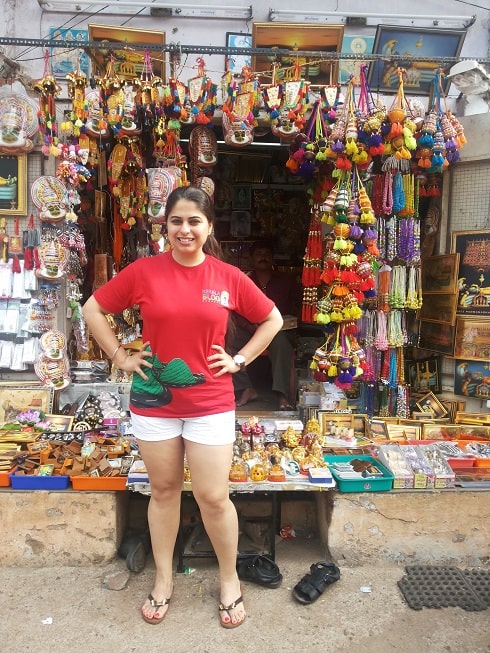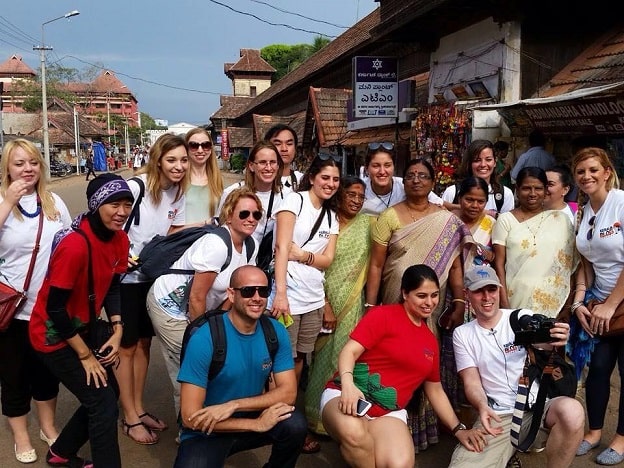 Adjacent to the temple is Maharaja Swathi Thirunal Palace Museum, popularly known as the 'Horse Palace'. We all were among the privileged few who were allowed to enter and witness it up and close. No photography is allowed in the interiors of the Palace.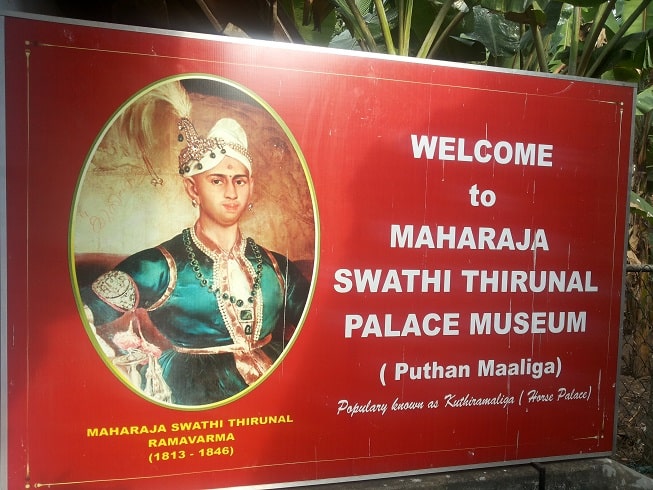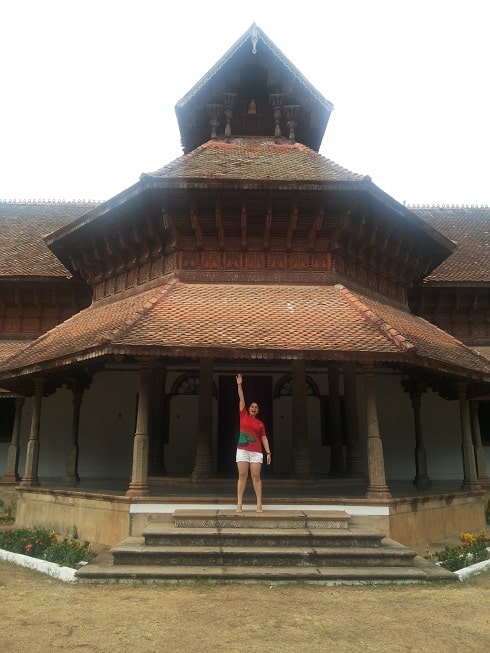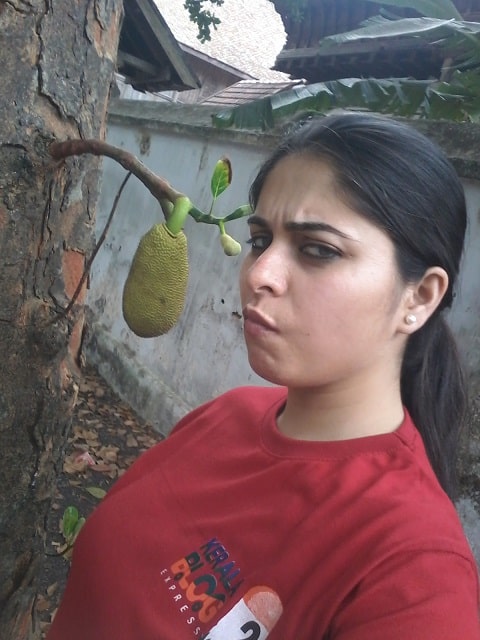 And then there was Arnaud (South Afria) whose presence can never, NEVER let you feel low. The signs of our bond of a lifetime began to show up early..lol! My first moments with him in the historic Palace where he shot me at my silliest best 😛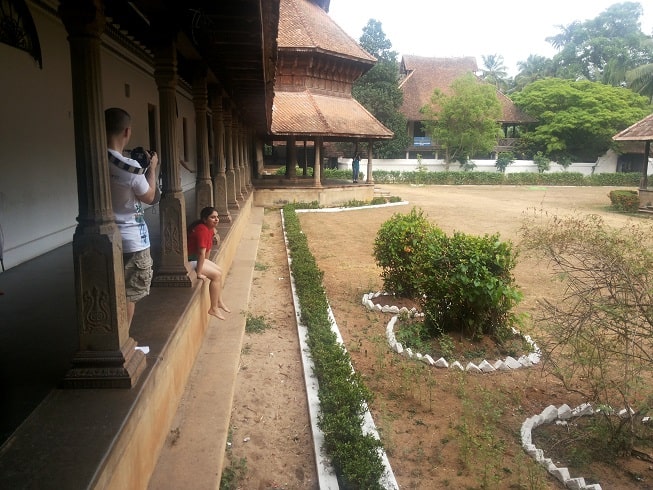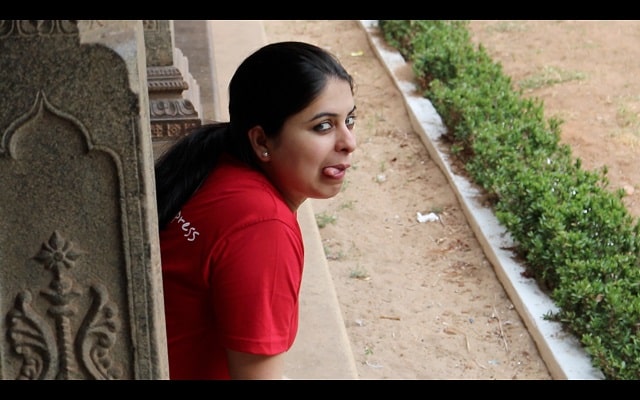 And so we were tired, exhausted and most of all delighted experiencing a day full of Kerala's history and culture, we then headed to have our tea time at the most famous Kovalam beach and it will only be a crime to express what really took our breath away, may be the pictures could do a teeny-weeny justice 🙂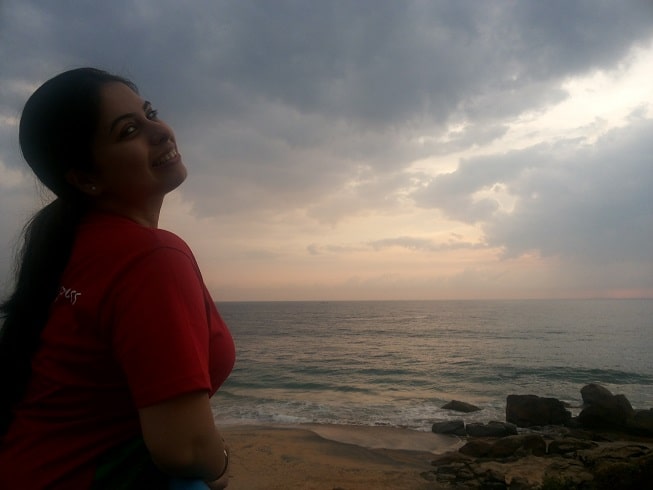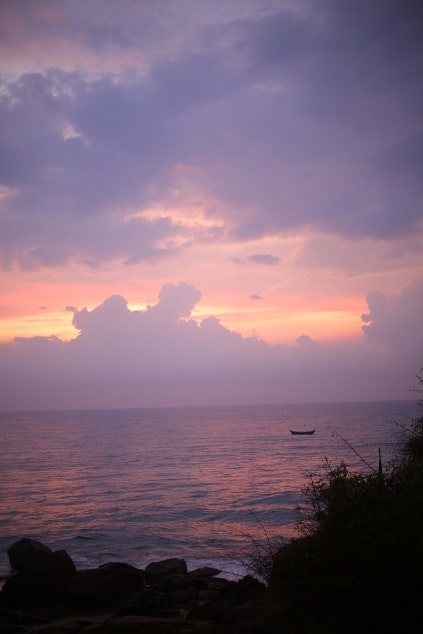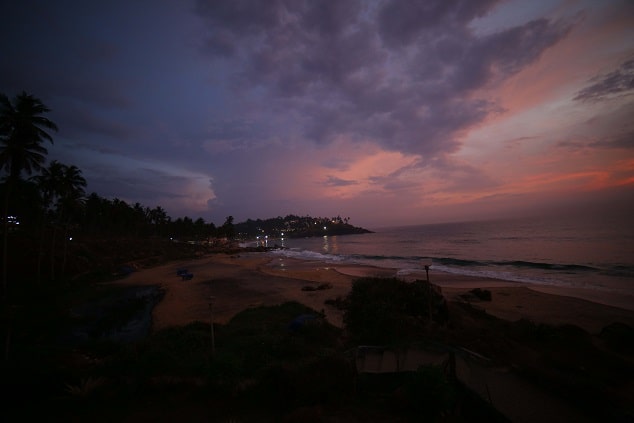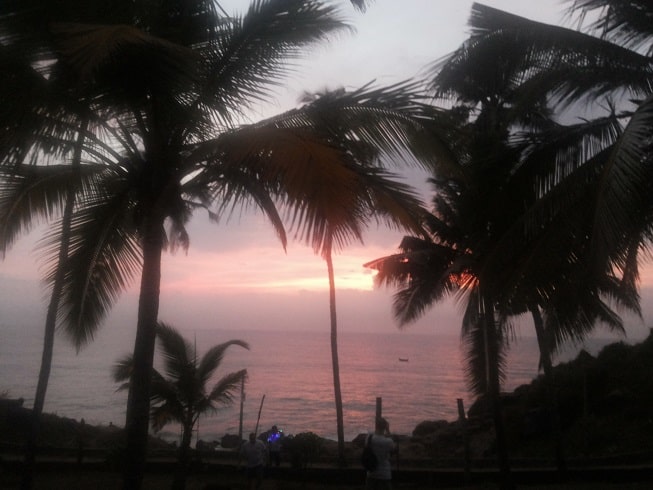 The most anticipated day since the time I won KBE 2 finally drew to its close. It was a day that made me come across some of the wackiest people on earth – a bunch of awesome souls who live to travel and travel to live. A day that set the tone for the amazing next two weeks I was to experience and get mesmerized for the times I would recall this historic trip.