And as my #KeralaBlogExpress journey continued, speechlessness had become a way of life for as & when Kerala's glory unfolded itself to me with each passing day. In the first week of our road trip, we visited the Elephant Rehabilitation Centre, Kappukadu in Trivandrum, where we saw the rescued elephants take their lazy baths, Sivananda Yoga Centre, where Satvik lunch awaited us and The Raviz Hotel, Kollam – where we were given a celeb-like welcome by the traditional instrumentalists and hotel staff presented us with cardamom garlands, cinnamon drinks and also beautiful Saris – one of the most cherished memories I have of that beautiful property till date.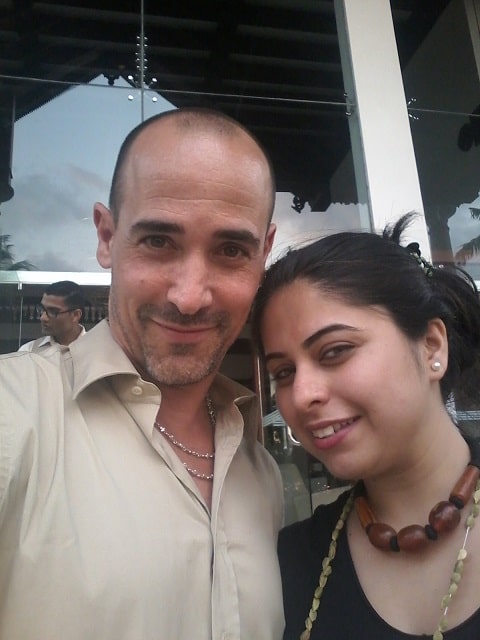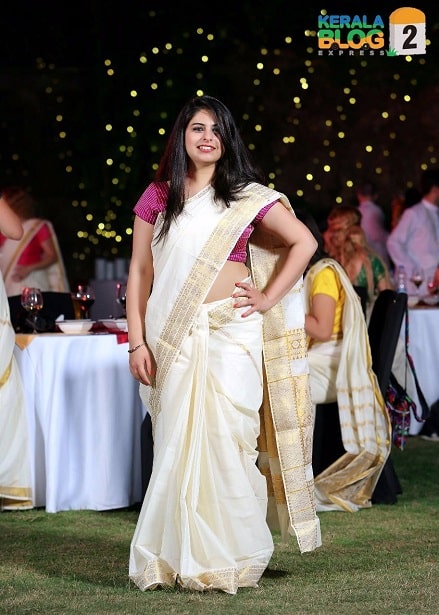 And by now it was enough of hotel hopping and I was looking forward for my houseboat stay in the backwaters. Our next stop was indeed at the houseboat hospitality partners Lakes and Lagoons, where there was another noisy, over-the-top welcome for us – the pampered celebs 😉 (Oh! How I enjoyed being in the spotlight all the time, it really helps when you're used to it 😛 ;)) and it was time for me to shake a booty with my partner in crime Arnaud Weihe. (this guy was as crazy as me and may be more, I liked him ;D)
And finally the moment we all waited for!! First sight of our houseboats and what could have been a better reaction than to have gone – Siiiighhhhhhhhhhhhhhhhhhhhhh!!!!
A drop-off was arranged to our respective houseboats. My houseboat mate was Alexandra Kovacova, the pretty damsel from Slovakia, and we both were excited alike for the ride together and made sure the hotness meter in this particular houseboat soars really high 😉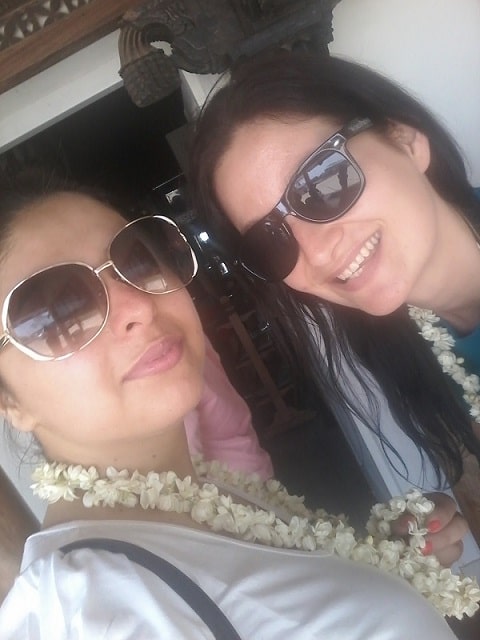 Honestly, I didn't know much about houseboats before this. And this beauty made my jaw drop! I was in awe of the kind of facilities it offered. Our houseboat had a staff of three – two for the kitchen and one was the captain/navigator. We soon got all lazy in our respective rooms fitted with Air Conditioners and a neat washroom with shower. It was lunchtime and the yearn for a nice light supper after days full of lavish buffets and exquisite meals seemed meaningful as we were thankfully served with one of the simplest yet tasteful lunches. Alexandra and I were totally in awe of the luxurious houseboat by this time and the lunch just added on to the awesomeness we were drowned in already.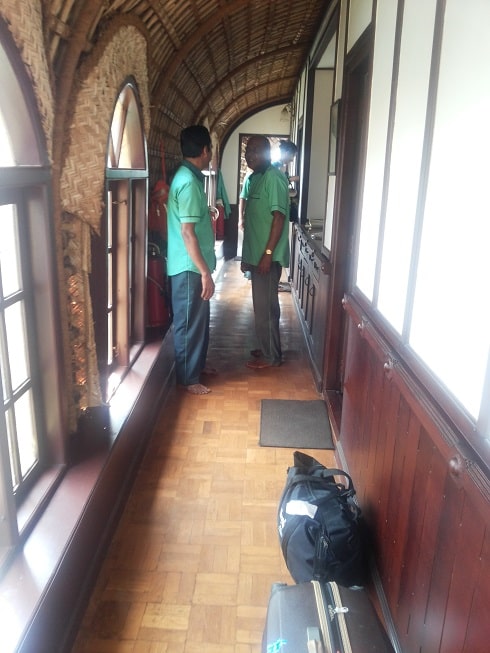 With our tummies full with the goodness of a delicious, well-prepared meal and hearts beaming with the love exuberating from the backwaters of Alleppy, we were feeling a feelings galore – of being blessed, of having done something right somewhere and been given a chance of a lifetime to come on a ride as amazing as this one and share our Indian and Slovakian stories alike. Everything was surreal…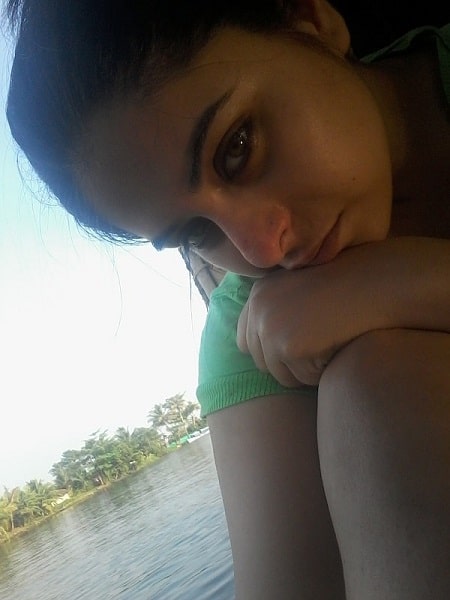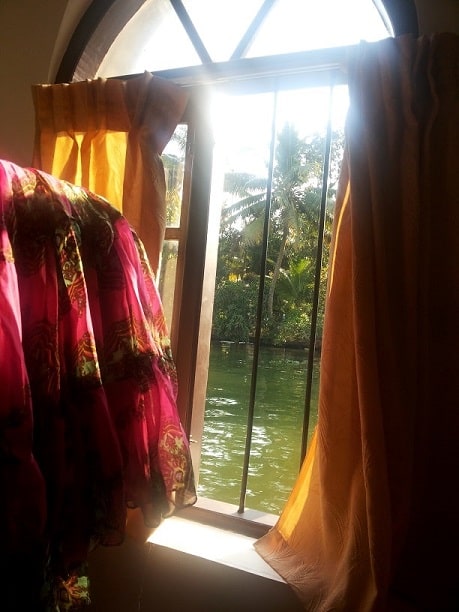 It was an interesting overnight sleep amid the sounds of crickets and other creepy noises made by some sleepless insects (jeez :D). As and when there was a movement of motorboats along with our houseboat, we could feel the water give us a gentle swing. (lullaby could have made the moment complete :D)
Oh! I had a fantastic sleep on my houseboat – I treasure it the most!
The morning after was even more beautiful. We had decided we would wake up early to witness the sunset of our lives – the sunset on a houseboat in the most beautiful backwaters of Kerala! What a sight it was! We woke up to a never-seen-before view. It was a dream in motion. There was water as far as our vision could reach and the horizon was adorned by the showstopper sun.
The entire early-morning backwaters feel was the hero! Our Yoga session was fulfilling too and I guess it was rude to ignore my eggs-to-order and fresh pineapple juice any further…
Sigh. I kid you not, I am drooling right now as I write it all.
And just an hour after our mesmerizing early-morning moments, there we were ready to say goodbye to our lovely, luxurious float. I had one last glance of it and just knew deep within a lifetime will be less to cherish the short but meaningful relationship I had established with it.
OTHER #KERALABLOGEXPRESS BLOGS:
Of Meeting Global Travellers & Visiting World's Richest Hindu Temple
How It Is To Be Doing Water Sports First Time On Camera
Welcome Aboard Flight AI 048 For Keralaness!