Nothing in this world binds together conversations and moments like food does. The indulgence in nostalgia is to relive the a la carte of memories that come so naturally alive with the fondness of flavours that made them complete in the time of their occurrence.
Especially, those flavours that date back to our childhood.
One such memory is of my South-Indian friend Anuradha Sethuraman's household where I spent a lot of time talking, learning and eating.
We were in the same school and her lunchbox had a huge fan following. But, of course, I toppled them all because I always knew what she was carrying in her lunch since she and I stayed in the same colony and building.
One of the most sought-after make was this amazingly simple yet mind-blowingly sumptuous Idli (a savoury steamed rice cake) in spicy gun power or podi.
Geetha aunty prepared idlis, then added ghee or oil in sufficient podi to make a paste, covered the idlis with it, left them overnight and packed them in the morning for Anu's lunch.
And, they tasted like heaven! Since the paste usually remains at the surface of the idlis, the best part is the balance of taste that is achieved by fieriness of the gun powder and subtle blandness of rice from inside.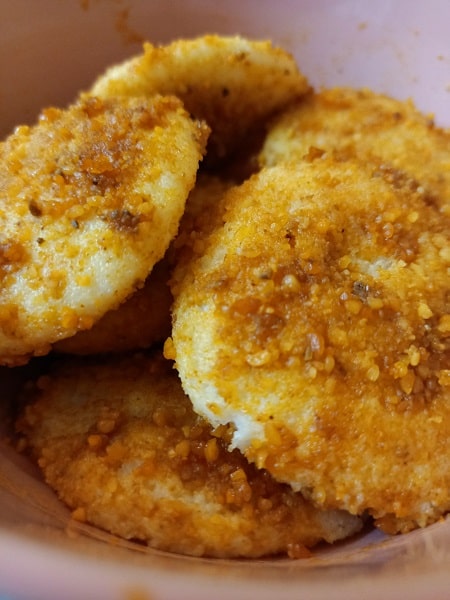 I noticed these spicy form of dry idlis have now made it to some of the South-Indian menus at restaurants and are popularly called as 'podi idlis'.
I am just lucky that I was introduced to them as early as in my childhood and as authentically as through my friend's culture and its cuisine.
Try making them at home. This simple and soulful preparation from Southern India will surely take you on a flavourful trip.
Featured image courtesy Vaya(dot)in