Global emergency like Coronavirus pandemic has had everyone cooking and by now, humankind has learnt hacks that it never would have otherwise.
And, if you are an Italian food lover like me, I cannot doubt that you must have deep-dived into the details of a cuisine that deserves an everyday celebration.
One of the most beautiful and lip-smacking Italian flavour is of Basil Pesto sauce.
Now, first thing first, the idea behind writing this article is to spread awareness and knowledge of ease with which one can become self-sufficient and not primarily because it is cheaper to make a gourmet product at home.
Usually, if you go to the market to buy organic pesto, it costs upwards of 200 rupees for 150 gm or so.
If you are buying a bottled one, it is ought to have chemicals for lasting storage. That means, you are paying more to also consume chemicals in pesto that was packaged months ago.
So, what if I told you that's sheer waste of money and choice?
A good, fresh 50 gm pesto made at home can only cost you Rs 10.
Surprised?! Well, yes, so was I when I began fetching for pesto recipe and ingredients.
Here's how to make –
Buy 200 gm basil from Big Basket grocery app at Rs 14. (100 gm costs Rs 7)
(This is not a promotion for the brand yet am mentioning it because it sells the cheapest Basil. I can tell you after mandi (vegetable market) rounds aplenty, there price is always very high)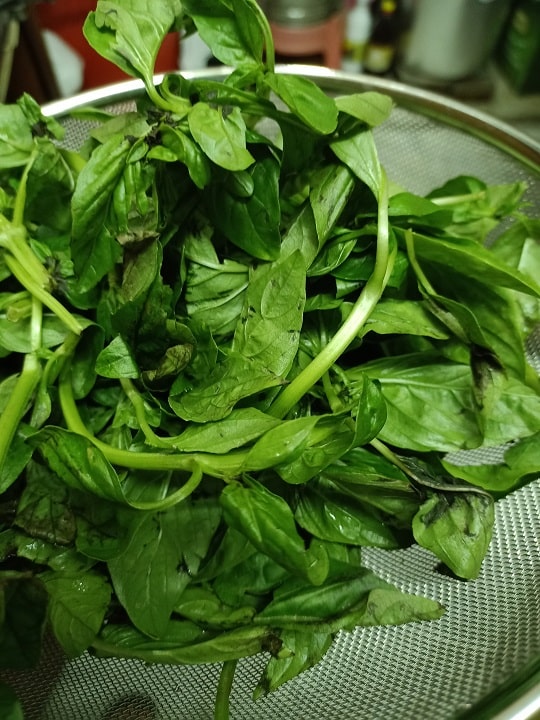 Pluck leaves, wash thoroughly and combine with garlic cloves, salt, pepper in the grinder, according to your taste. Go easy with salt at first because if you add more-than-required quantity in the beginning then there's no way you can take out the excess salt taste.
Now, instead of the expensive pine nuts, add some relatively-cheaper cashew – there isn't much of a difference in the taste.
Add extra virgin olive oil and mix it in the grinder.
Do a tasting and add salt or pepper as per requirement.
Tadan! And, it's done.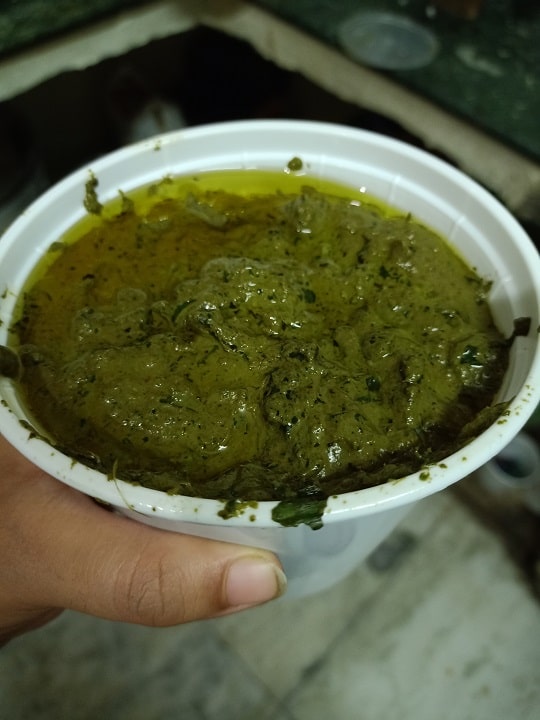 When I made it for the first time, I couldn't believe I made something I have fondly loved at Italian restaurants at such a low cost and it was this easy, also, saves one from unnecessary expenditure and choosing a bottled product.
Make sure you add a little extra virgin olive oil on the top while preserving it in the fridge. Depending on your consumption, it will last you a week but I usually end up using it for a month.
Disclaimer: Price change is app-controlled and can differ from time to time and region to region