I don't want to start this blog by telling you the usual – "Oh! I had a great time seeing Taj Mahal for the first time." And I definitely don't want to make it sound like it was an experience of a lifetime, because it sure doesn't fall in that category.
But you know, what was more interesting was being a part of a FAM (Familiarization) trip for bloggers and visiting Agra's Alberto Torresi – the famous shoemaker in the city. However, what also deserves a big fat mention here is that this journey allowed me to tick off a major to-do from my bucket list. Something I have been calling as an embarrassment to my Indian national eyes – of not having seen the wonder that is Taj Mahal – once before I boast of seeing its counterparts in the other parts of the world. ????
We had set off early for Agra, this time again I was accompanied by Akanksha Dureja. Remember her? I met her for the first time at Hangout With Honda and we are always a great company to each other. 🙂 (Let modesty be damned. :D)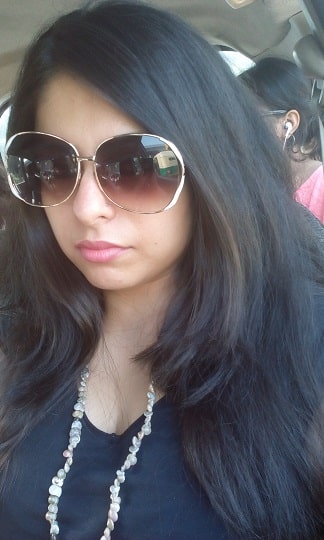 It was of course inevitable and most convenient to take Yamuna Expressway from Delhi. It takes almost three hours to reach but I was totally game even if it had turned into four. I needed a break!! I ain't a fan of travelling by road 🙁 So we stopped half way for snacks and stuff and how could we let the photo-moment get away ????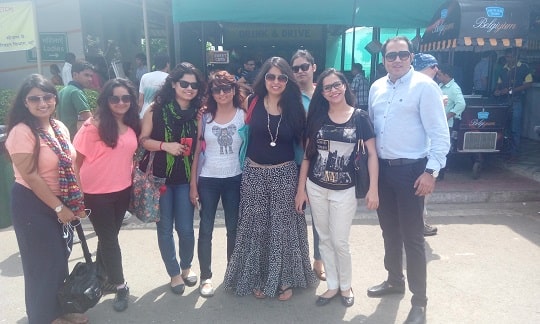 Crossed three toll gates, took a U-turn as soon as we touched Agra and half an hour later we arrived at Alberto Torresi, a brand owned by Virola Shoes Pvt. Ltd company. Here we met its promoter Ishaan Sachdeva for a brief conversation on his brand Torresi and how he aspires to take his baby to the new heights.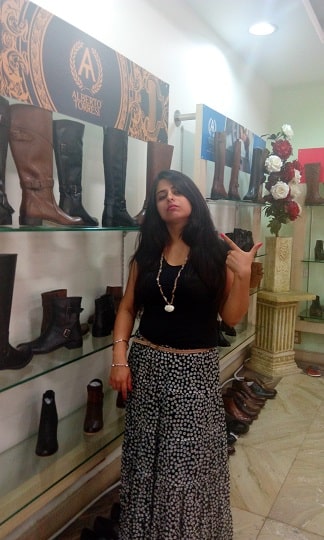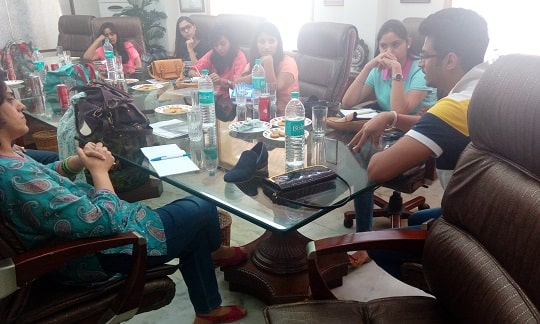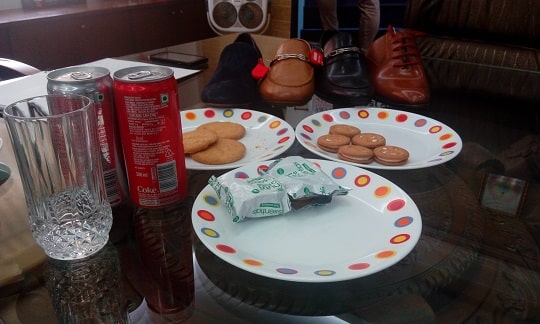 In India, there was a time shoes were given almost no importance when it came to choosing a perfect wardrobe but as times changed, Indians have started to lay emphasis on the right shoe, its style and the comfort it brings along for the feet. According to Sachdeva, Alberto Torresi is the choice its buyer makes when they are looking for style as well as comfort.
Soon after the interaction, we went to see the factory and Alberto Torresi's leather storehouse, supposedly the biggest in Northern India. Seeing and knowing the anatomy of a shoe was exciting to the bits, really.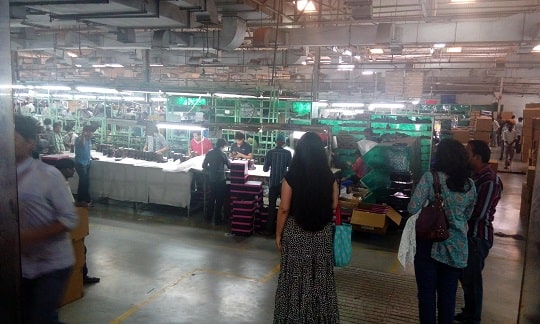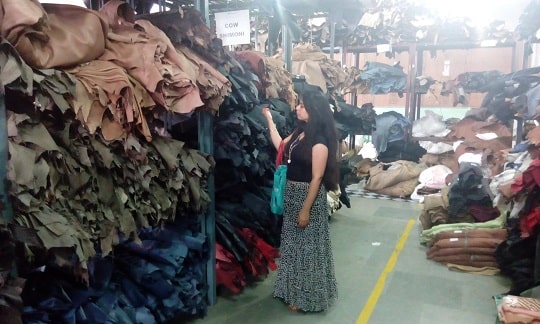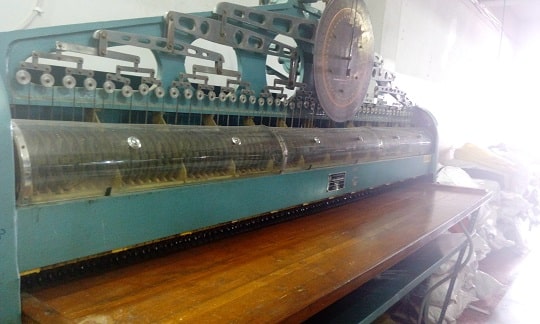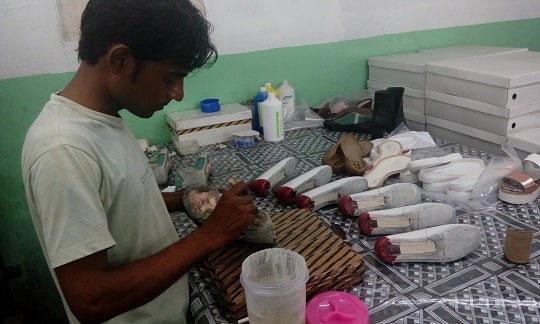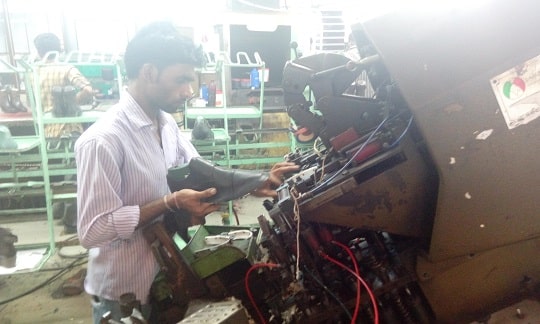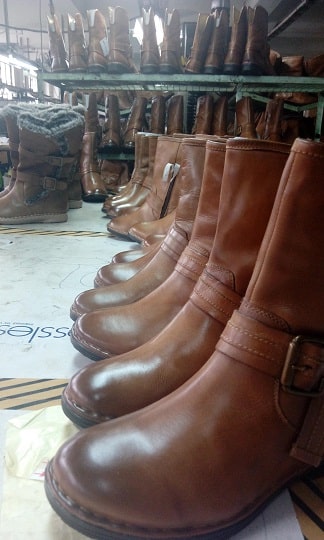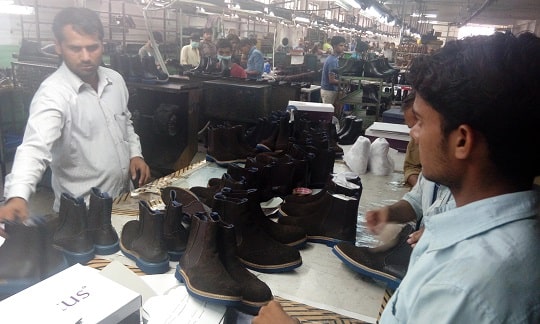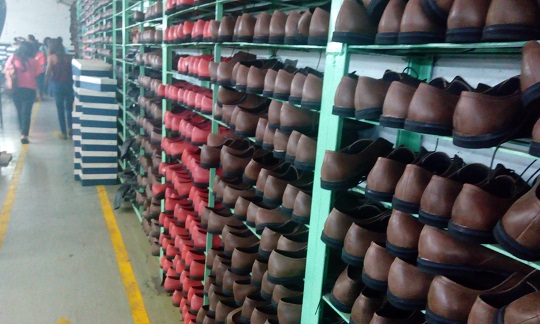 Ya, you think so? You think I'd come back empty handed… Nay! I have happened to pick up one of the pieces for my personal wardrobe and I await its delivery! Yaheeee! If you too want to get one for yourself then visit their website and pamper your feet like I am going to this winters 😉
Ok, so we wrapped up the shoe story on time and started towards the historical monument Barack Obama missed to see this year 😉 (Tch, tch..so sad! :D)
The great great Taj Mahal.
You know, as I was coming here, I was told by one of my friends that it's a place where people fall in love and it's funny that the next thing that struck me was how Mumtaz Mahal (born as Arjumand Banu Begum) died bearing Shah Jahan's fourteenth child and that she used to give birth to a child every year since her marriage with him. All that we had read in our school textbooks and heard stories about this awesomely built monument of love had gone out of the window much before I was to witness this place. So, there wasn't a lovey dovey feeling attached to my visit and I can't help but thank Google for it. Phew.
So, yeah, it had reduced to just one of those things I wanted to experience.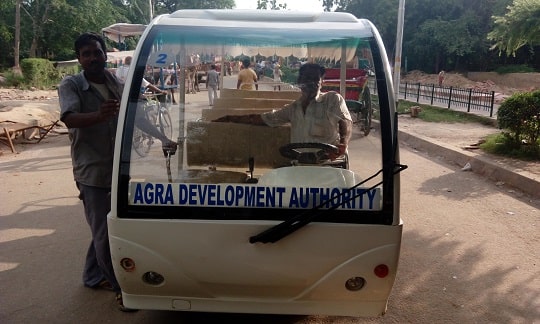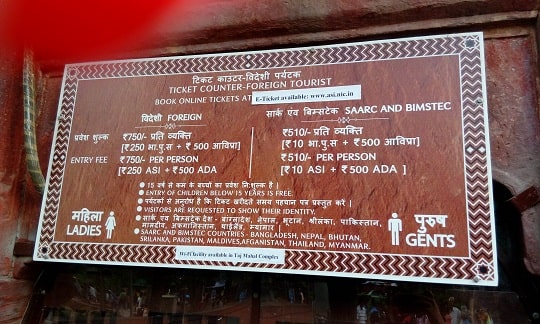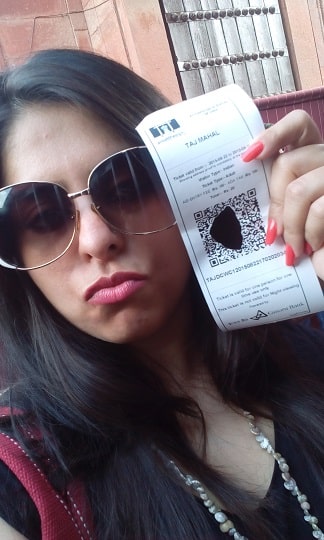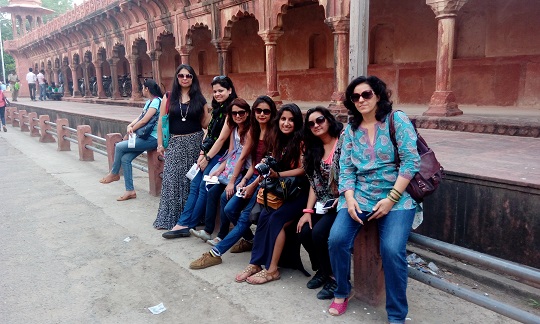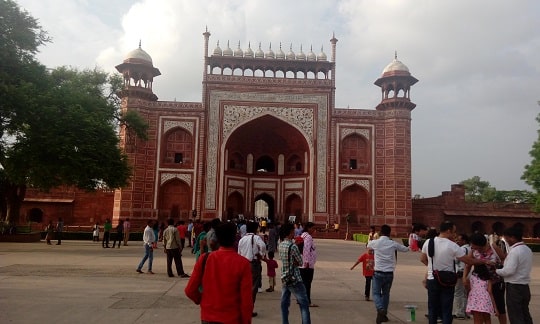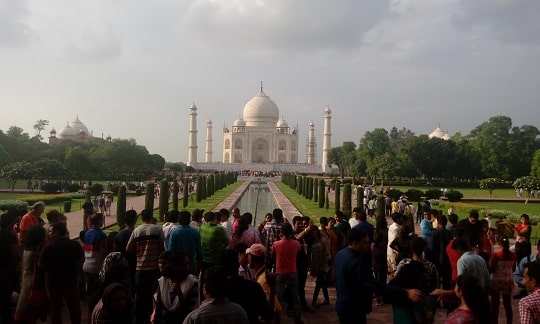 Guys, it's really magnificent for sure and it leaves you in awe. Forget about the real, unreal stories behind it, the moment you will see this beauty you will feel good about your existence in its vicinity. It's peaceful and has a stunning architecture – you have to see it to believe it.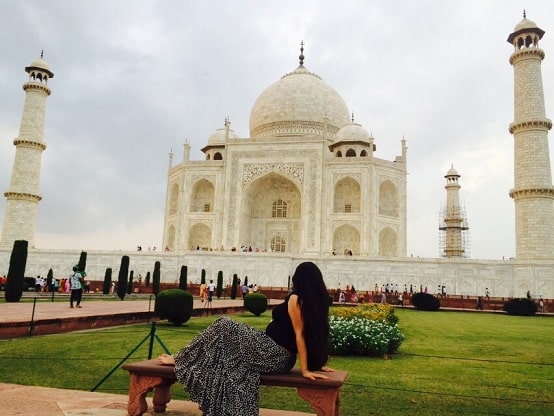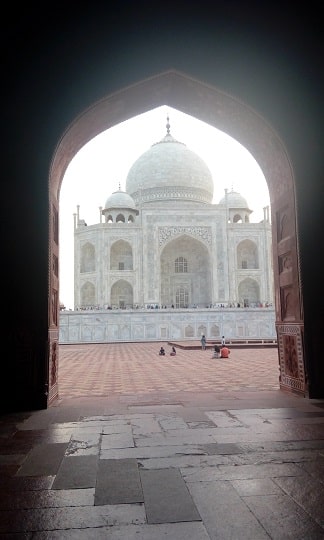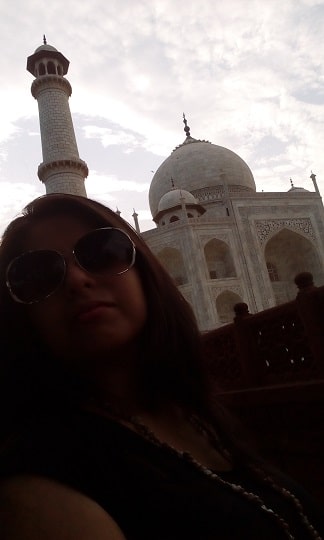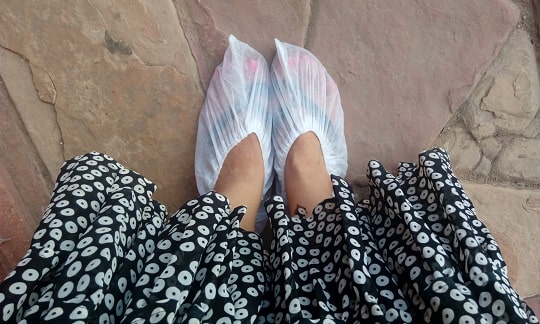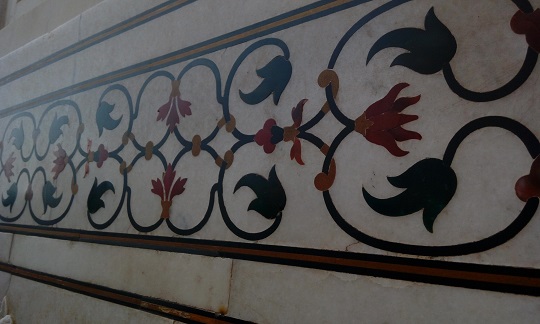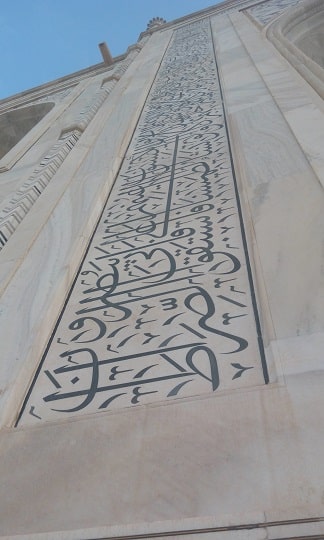 This one has been one of my favourite pictures of Taj Mahal.
You know, it wasn't something that made me go "Why did I not come here all these years despite an easy access..?" and I may not be calling it as once in a lifetime thingy but a first of any kind, truly, has its own charm. And since I am a moments hoarder, going to places I have never been, discovering unseen life elements and experiencing the experience I haven't ever is never a bad deal 🙂
So how could this not be locked in my travel treasure and that too when it is as grandeur as Taj and a shoe story that came along with it.
Super awesome time spent!! x