We all have a travel bucket list. Probably, one of the very few things that is close to our hearts and yet we want to get rid of it as soon as we can. We want to tick off every destination written on it with a heartfelt wish of our travel dreams to come true soonest.
There are quite a few countries that are first to grab our attention when it comes to travelling abroad. But off lately, the trend seems to be changing. Travellers now want to explore in real sense. They want to know and see the unusual.
One of these trends is fact catching up in India where people are headed towards the beautiful and very interesting – Israel. This middle-eastern country is not only a diverse land but a destination rich in its history and culture.
Apart from being amazingly gorgeous, Israel promises to hold unforgettable experiences for the travellers. There's a bonus too. If you have an Israel visa stamp on your passport, you can plan up for a travel to Gulf Countries with it. So, even when you are thinking for a short visit, here's what you can't miss in Israel –
Jerusalem
It's the city of Jesus Christ! He lived and died here, in one of the oldest cities of the world. And today, it is home to people belonging to different ethnic groups, faiths and traditions and is rightly called 'City of Peace'. Considered as a holy destination that envelopes three major Abrahamic religions of the world – Judaism, Christianity and Islam, Jerusalem is primarily divided into two cities– Old and New.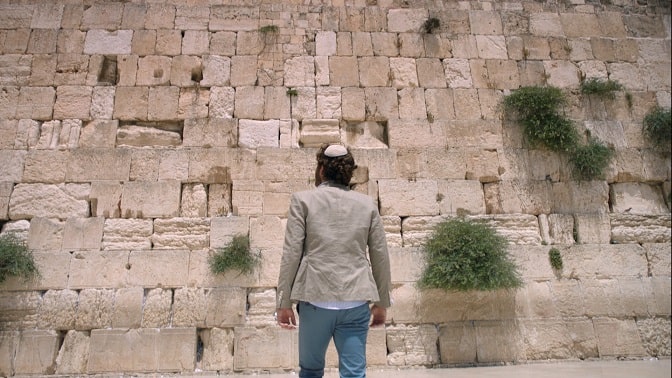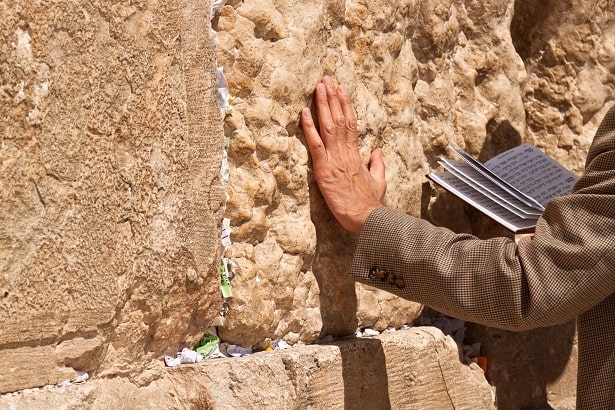 The old city of Jerusalem allows you to dig deep into its history and has residential quarters of Armenians, Jews, Christians and Muslims. Be it the Western Wall, Church of the Holy Sepulcher or the Dome of the Rock on the Temple Mount, the historic places are a charm in this part of Jerusalem.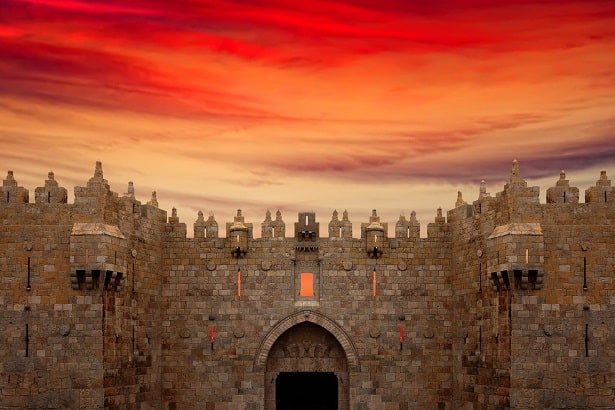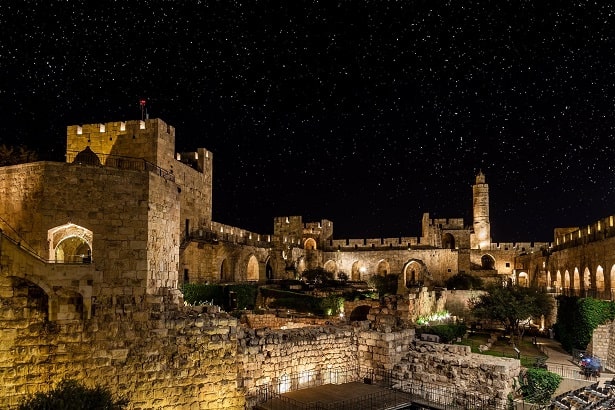 Whereas, the new city can be called modern and young while maintaining its old-world charm. It attracts millennials and music lovers from all over the world to its museums, nightlife and world cuisine.
When it comes to the education sector, Jerusalem is known for some of the most prestigious universities that offer courses in English, Arabic and Hebrew. The Hebrew University of Jerusalem is one of the top 100 schools around the globe.
Tel Aviv
Famously known as the economic and cultural centre of Israel, Tel Aviv can easily be called 'the party capital' of Israel. It is known as the 'city that never stops'. There's much to explore here than one can imagine. It's a place that's loaded with museums, festivals and nightlife like no other place in Israel.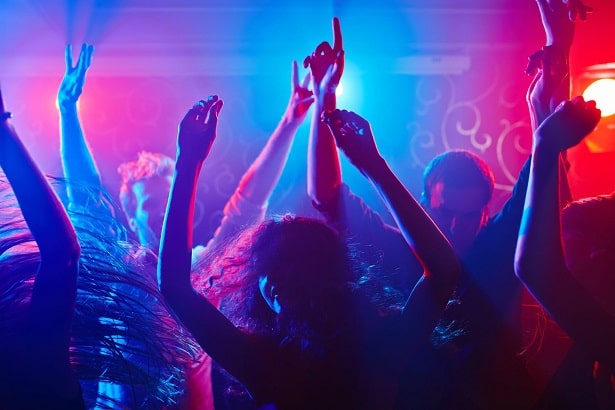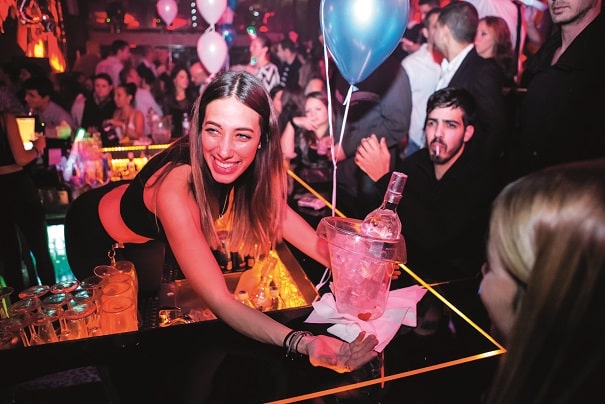 It's where the Israeli Opera Company and Israel Philharmonic Orchestra are located. From architecture to beaches, the city strikes right balance of history with modernism. It won't be wrong to term it as one of the most happening cities of Israel as most of the cultural and entertainment activities are carried out from here.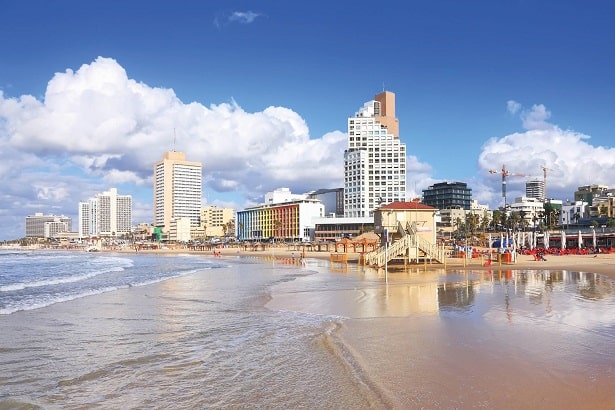 Tel Aviv is also quite a go-to destination for the LGBT community from around the world. It's the host city of Pride Parade – an annual gay parade that registers over 100,000 people every year.
The city is also known for its good food and sumptuous cuisines. One can't leave the city without having tasted a variety of Sushi and Halva ice-cream.
Dead Sea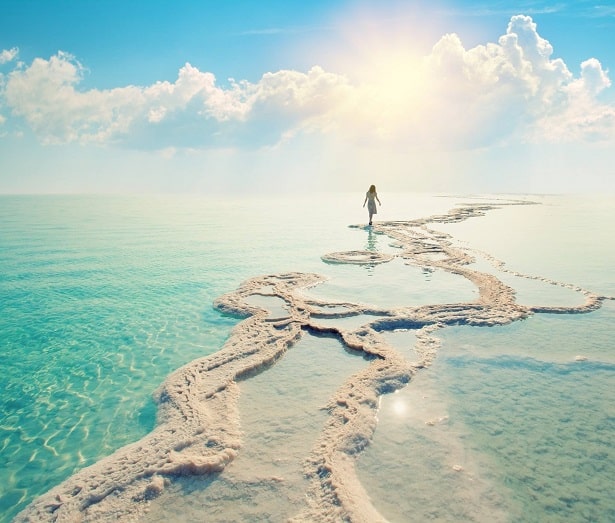 We all have read about it in the geography books at school. But if you ever want to witness what it is like, then you got to head to this natural wonder located at the Israel-Jordan border and Palestine border on its west.  It is world's saltiest water body and earth's lowest elevation on land. Dead Sea has drawn much attention from the environmentalists and has been a case study for decades and thus, it has always attracted researchers and serious travellers.
Dead Sea is also considered similar to the Great Salt Lake situated in Utah in the United States of America.
It's a beautiful sight and indulgence for the water lovers. Dead Sea allows human body to float due to its hypersaline water while the mud here is rich in minerals and is often used for cosmetic purposes at nearby resorts & spas.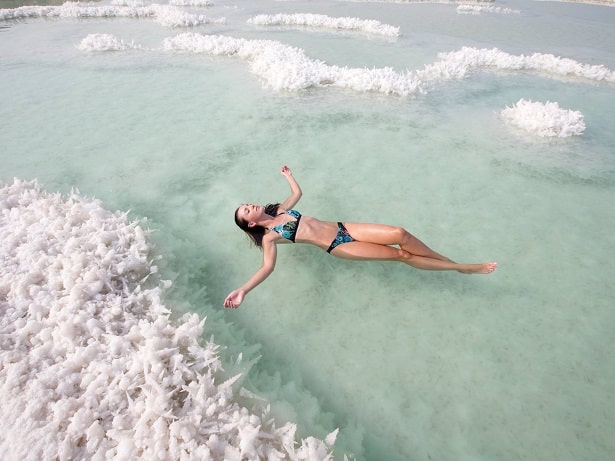 Sit beside it for hours, marvel at it or simply make it a part of your travel memory – Dead Sea is a destination that deserves to be right at the top of the Israel itinerary.
Watch this video and get ready to fall in love with the idea of exploring Israel even more!
Check out Israel Tourism's official website for more interesting facts and info.