You know it's one of the coolest things to happen to you when you have not been to the Indian Formula One Circuit at Greater Noida despite living in New Delhi and one fine day you're sent an invitation to experience it like a boss (how I love this term – 'Like a boss' :D). And then you figure, it's not just another invitation but your passport to an end-to-end VIP treatment, including an opportunity to drive where likes of Sebastian Vettel and Lewis Hamilton have raced to glory – The very famous, India's first and only F1 circuit, the Buddh International Circuit.
The event was all-in-all an exclusive one for it was a pre-launch of Honda's 'Jazz', made available to selected bloggers from India for a test drive at BIC, four days before it hit Indian markets on July 8, 2015. So was I excited? (No, quite sad to be chosen for something as awesome as this…). OF COURSE. I. WAS. DAMN. EXCITED!!!!!
The VIP treatment began as early as 8 am on July 4th. We were sent cars for a pick-up and this one already had blogger Akanksha Dureja sitting pretty in it. We didn't take much time to bond and shared some really good time together while we chatted on our way to the venue.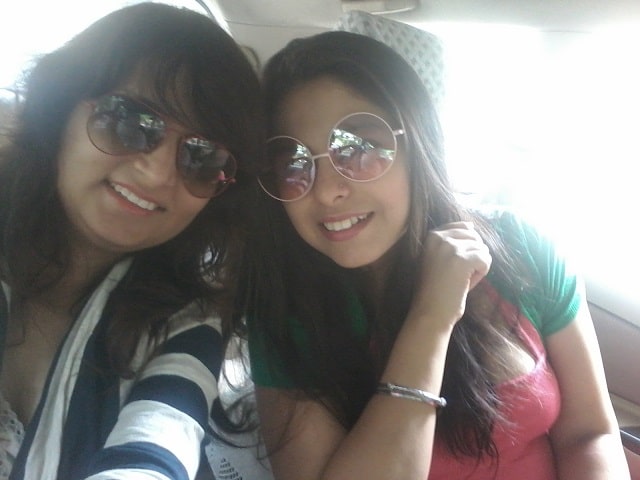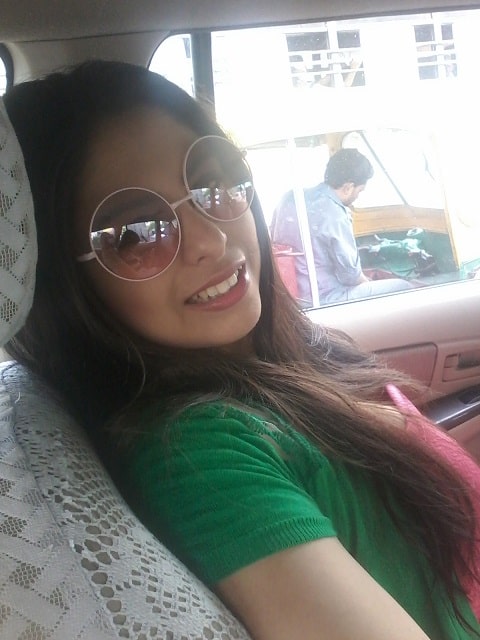 Soon after reaching the venue, we went through the official registration process, met all the bloggers in attendance, had an amazing lunch and slipped into the jazzy blue T-shirts given to us and all of this happened while we made sure the tweets and social media posts kept the buzz alive. After all, it wasn't just another event. It was one of the most premium launches of the year – the pre-launch of the all new Honda Jazz and it was BIG!!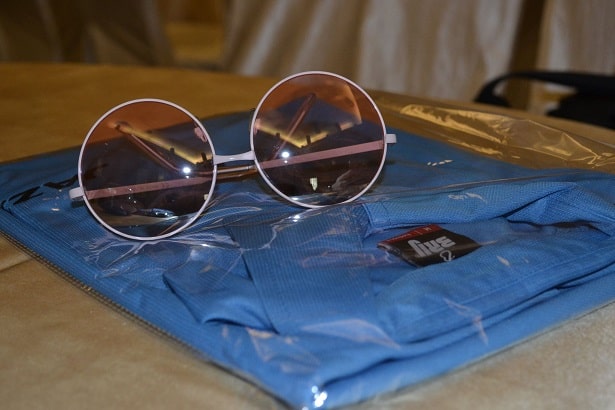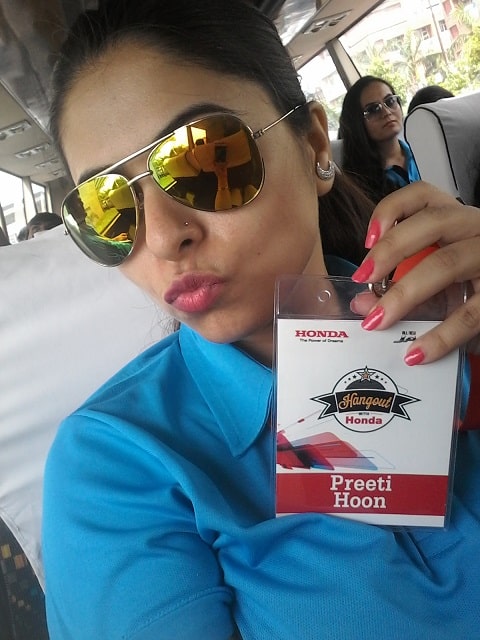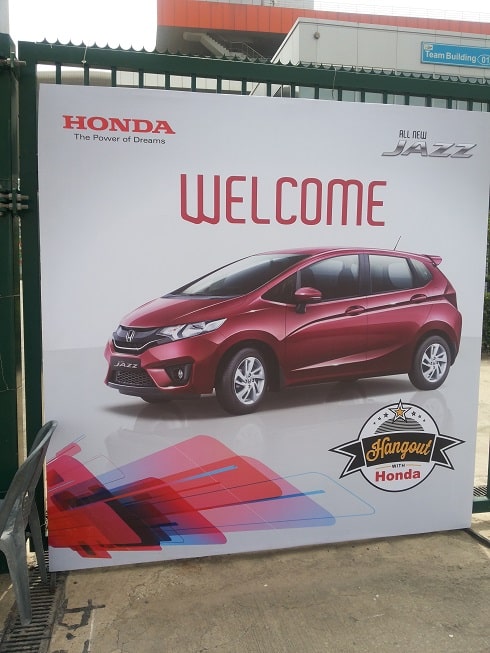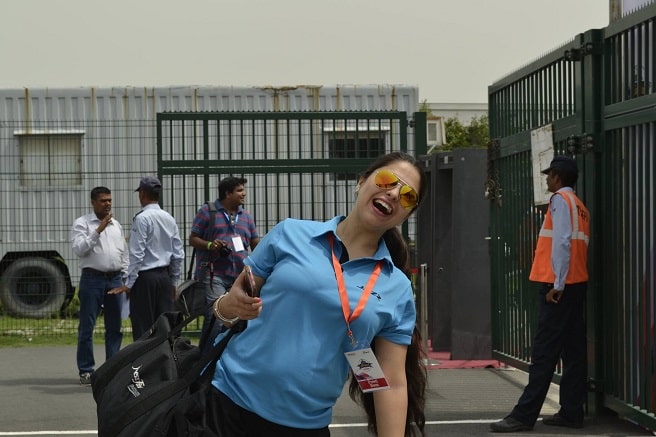 I also happened to bump into two of my industry friends (yet again, guess I can kick start a 'How To Bump Into Cool People Often' course and it'll be such a hit! :P) Prince Khanna, Founder, Eleve Media and Amit Panchal, Brand Ambassador, Blogmint, and we chatted about the car, the super cool event by Honda and how the blogging industry is shaping up. Some great conversations indeed!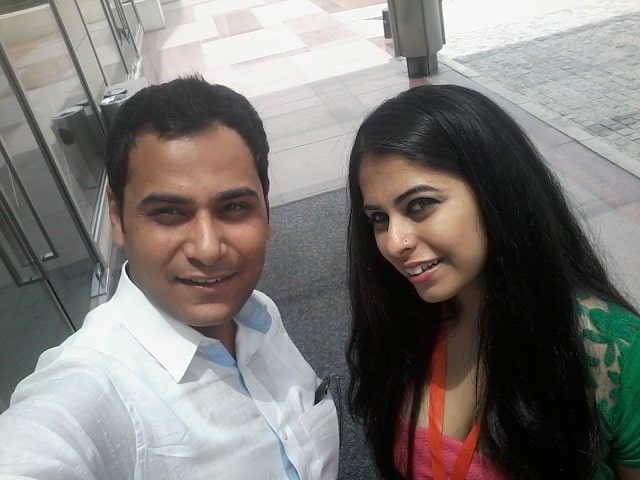 By now, the excitement to drive #JazzAtBIC was killing us and there was no escape. We had to wait a bit more before we could get our hands on the beauty. We, the chosen bloggers, were officially welcomed at BIC by the Honda crew in an event set to be hosted by none other than Yudhishter a.k.a Yudi of Channel V fame. He was SUPERB!! His energy and presence kept all of us on the edge of our seats as he got us involved in quirky quizzes and his awesome one-liners.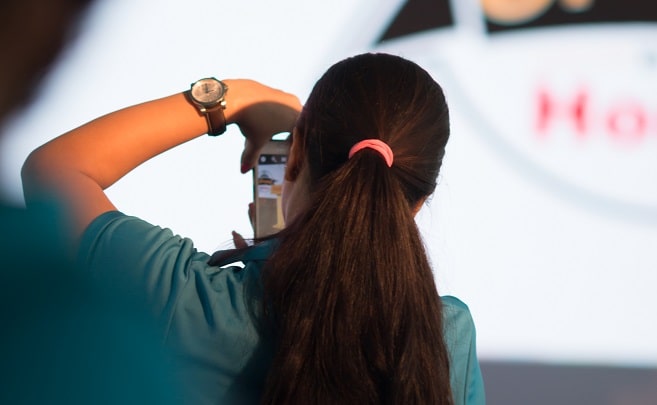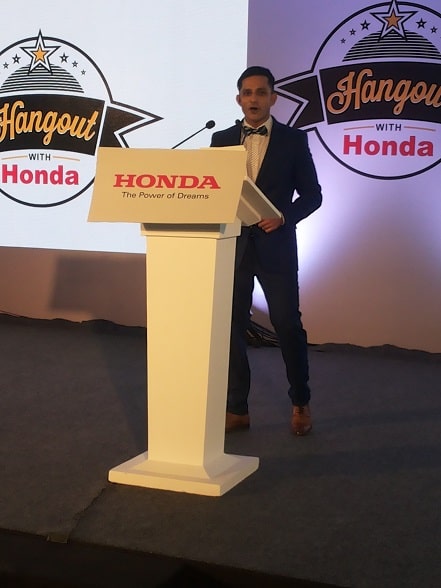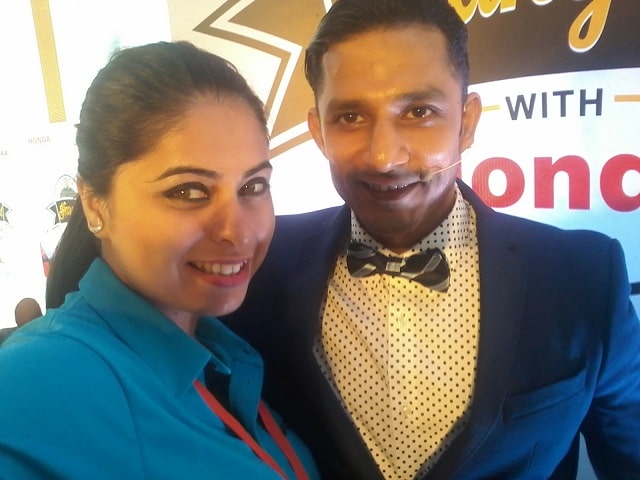 And now we got really impatient. The line-up of cars was too tempting to wait any longer. But before we got going, the official presentation by Katsushi Inoue, President & CEO, Honda Cars India Ltd., gave us a heads up of the mean machine we were to experience.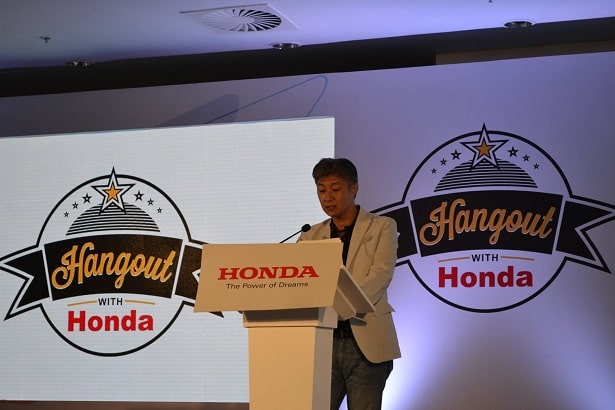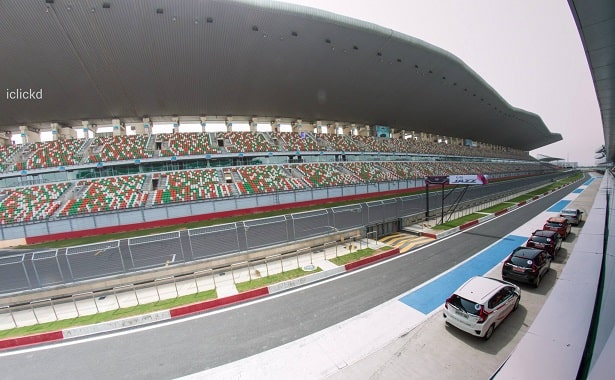 The event was well thought out. We were sent to test drive the cars in groups which also meant everybody gets their own fair time to drive the all new Jazz on the international circuit. But do you think it was all that easy to drive on the circuit meant for professional racers and drivers? No way! Honda and BIC took special care to anoint us with rules and regulations of driving at the F1 venue. So before we could hit the circuit, a special safety class was organized for us to understand what it means to be driving on a race circuit of an international stature.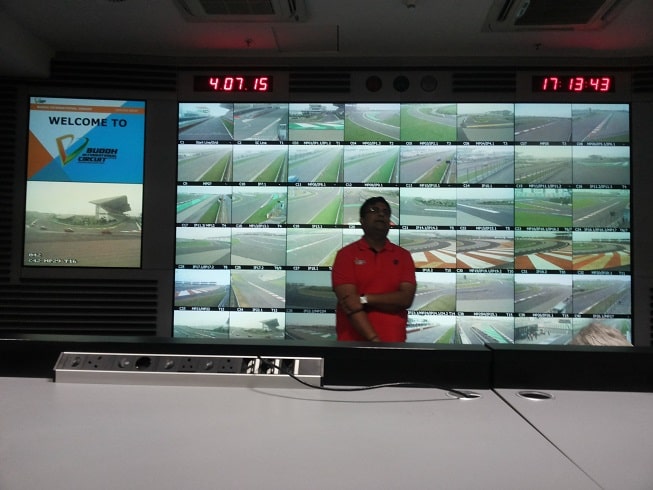 So, now we were race-ready. NOT. (*sob sob*) We weren't supposed to race or even break the convoy of cars, you know. There was a protocol to be followed and that was, ladies and gentlemen, the end of all our dreams to accelerate Jazz with the power of our adrenaline and feel like a F1 driver. However, the attention to that bit was close to zero as we knew we were the luckiest people on earth that day to at least be steering through an international playground of one of the world's richest sports. (I see you make that face, did you just got J ;))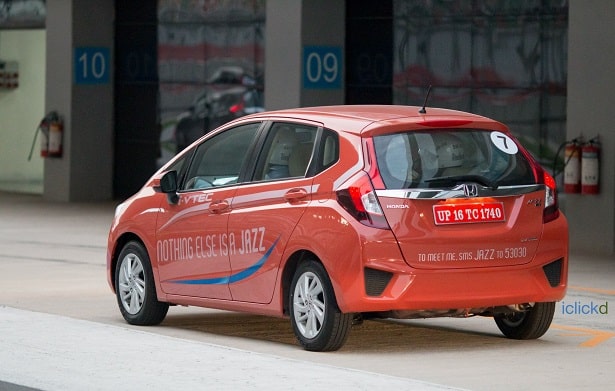 Finally, THE MOMENT arrived! We sat behind the steering, braced ourselves up, and fastened the seat belt while the mandatory helmet completed the entire F1-driver feel. We drove one behind the other and made sure we allotted our focus to the instructions being given from the control room. Ask me the feeling, guys, ask me the feeling! – It was MIND BLOWING!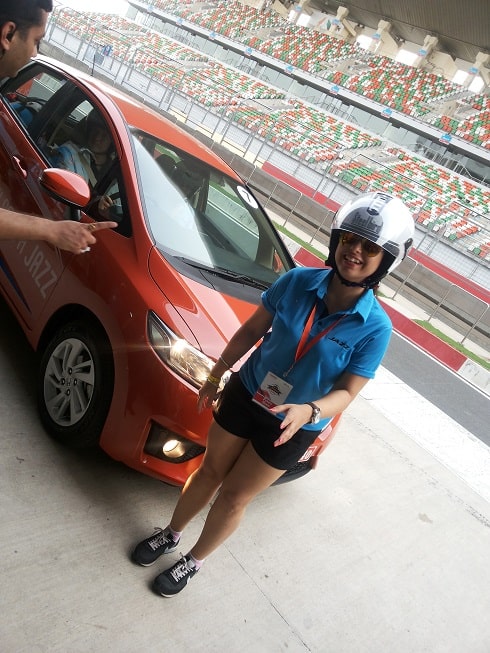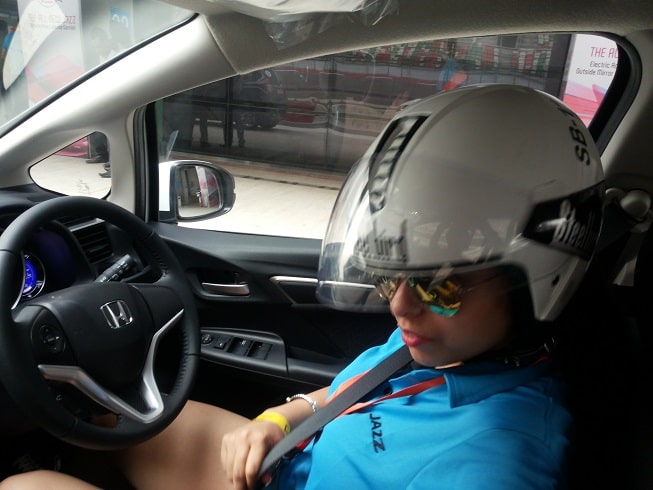 It's smooth, stylish and sexy! The all new Honda Jazz is all this and more. It has a sport crossfade monoform design while side character lines, dynamic alloy wheels and rear spoiler will get you hooked on to it. Jazz is being offered in two variants – Diesel and Petrol. The 1.5L i-DTEC diesel engine is being touted as fuel efficient and the best in the segment, capable of giving 27.3 kmpl and max power of 100 ps. While the i-VTECT petrol engine provides a power of 90 ps and a mileage of 18.7 kmpl in the manual transmission. Let me demystify these technicalities in my and your layman language – BLOODY AWESOME 😛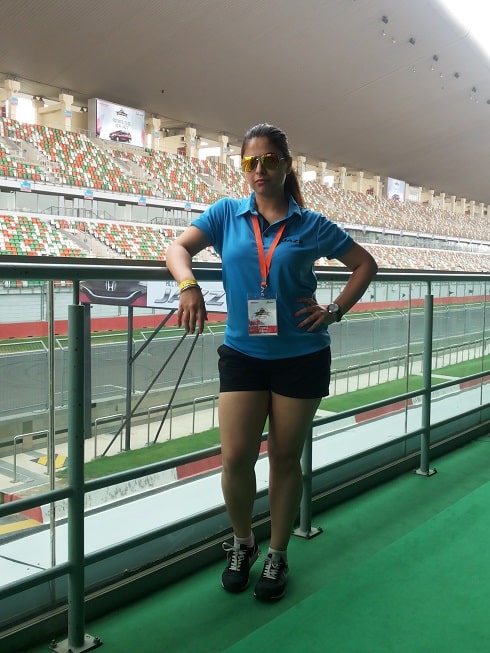 By late evening, the adrenaline to drive at BIC finally settled and we all soaked into some great LIVE music, drinks and much more fun. You know, as I always say, the feeling of meeting and coming together with like-minded people is extremely special. And this was one of those events I love to hang out at and this time, literally so. 'Hangout With Honda' was indeed a special one as I got to meet some wonderful people, drive a car at an international F1 circuit and go back home with lots of love, memories and smiles.
They all were such an awesome bunch of people and it was in all a great event to spend quality time at. One of those days when you look up in the sky and thank your stars up there… Nah, I think some galaxies together are sending down luck and love in loads for me 😉 An event that left me totally 'jazz'ed up and high! Ting : -)