Akhil Kumar stayed in my 'friend list' since the time I was at the NDTV online sports desk in 2009. We have always remained in touch ever since but never really happened to meet except for once when we bumped into each other at a Boxing event in Delhi. This interview wasn't the only reason to meet Akhil, the boxer. He was always a part of the list of people I want to meet and spend time with. His achievements weren't the only reason why I wanted to sit down with him and talk but also his undying spirit of being genuine and grounded that has caught my attention quite often.
So, if you're a sports lover and a hopeless patriot like me, you cannot miss spotting this self-made man whose eyes and speech ooze hard work, humility and passion of a purist. He may have had many titles and awards to his name but those can easily be outshone by his persona itself for Akhil Kumar isn't amongst those who wait for laurels to do what they have to do. They just do it. And do it with their heart and soul.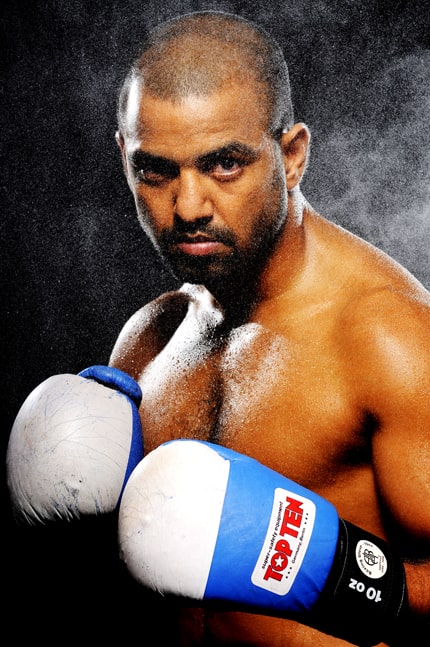 Presently, Akhil is preparing for his Pro debut in August 2017 and also going to launch his boxing academy in partnership with Gold's Gym.
"I used to be addicted to Black coffee, not anymore", informed Akhil, giving me a sense of the no-holds-barred chat we were getting into. "I have reduced it to one cup of coffee a day", he continued as we sat down to chat over a cuppa and eventually I found him ordering two while my coffee score remained nil. It signaled of a conversation that was turning interesting…
It's been 3 years since you represented India in Boxing, what do you miss the most?
I miss the Quarter Finals. I liked History as a subject and my intentions were always to make a name for myself. I had chances to make history but I failed to capitalize on both of my Commonwealth Games (2010) and Olympics (2008) outings.
And it's not a good feeling…
Yes. It's not that my life has stopped. I try every day and work on my game. But those missed opportunities are unforgettable. I have always had positive attitude. Koi baat nahi (doesn't matter). I believe in not giving up ever. People were critical of me when I couldn't get a medal. I just want to say that I don't play to lose. I only like to win.
They think you're arrogant?
Yes I am, they can call me that and it is because I am hard working. I have lived APJ Abdul Kalam's words, "Dreams are not those that we see while sleeping, dreams are those that don't let us sleep." These words were not merely words for me. They had a meaning for me.
What was the moment like when you informed your parents about your love for Boxing?
My parents didn't have any idea about sports. They wanted me to study and earn a living. But I was immersed in Boxing. I used to fight with them and have my way. During my school days, I participated at District and State level Boxing Championships in 1995 and won Gold medals. I still remember, my father, a Police officer, was posted in Gurgaon then and he used to boast about my medals. I had made headlines in newspapers and it was considered a rare feat. This made my parents realize that am on the right track.
Did you ever feel insecure about Boxing as a sport in a country dominated by Cricket craze?
When I started my career, I didn't know what were Olympics, Asian Games or Commonwealth Games per se. During those days, Leander Paes had won Bronze at Atlanta Olympics in 1996 and it sounded promising. I entered Boxing at a time it was nothing but passion for me. Neither my parents nor I thought of Boxing as a career opportunity. If you talk to youngsters today, they won't talk of anything less than Olympic medal. But for us, at that time, even a District Level medal was a big deal. Boxing was like that girl for me I had fallen in love with. Her looks or appearance were immaterial. I am true and committed lover for one. I don't believe in flirting!
Which Boxer inspired you the most?
I think it is Muhammad Ali for everyone and I am no exception. I have followed him a lot and observed his bouts. I had a wish to create a different style for myself. I used to fetch cassettes and learn from his overall personality. He was a champion make. His style of delivering motivation was exceptional. His quotes are exemplary.
You're a police officer, how many criminals have you nabbed till now?
(Laughs) I was just off lately learning the nuances of the investigation and other official procedures. I am in touch with other boxers who are inspectors, sub-inspectors and we discuss our learnings. I am yet to get down to business.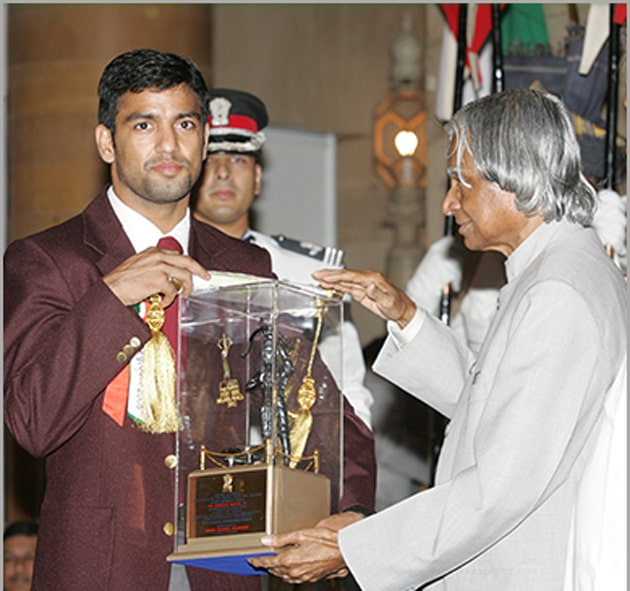 What was your first reaction on becoming the recipient of the prestigious Arjuna Award?
I was in Colombo for SAF Games in 2006 when I received the news. It was a feeling that cannot be described. I had my bout against Pakistan in the final round and I won it. The happiness was only doubled. The welcome in India was heart-warming. It was a great source of motivation for me and sent an inspirational message in the society for aspiring sportspersons.
When have you felt proud the most?
(Smiles) Should I tell you the truth? I think it was when I received Arjuna Award from our former President Shri APJ Abdul Kalam. There couldn't have been a bigger moment in my life.
Yours is a love marriage. What's the story?
(Starts to sing) Har kisi ko nahin milta yahan pyar zindagi mein…khushnaseeb hain woh jinko hai mili yeh bahar zindagi mein… I had returned to India as the Commonwealth Games 2006 Gold medallist then and Poonam had enrolled for NIS Diploma. It was love at first sight. Things weren't as advanced as they are now, if I may say. Dating culture didn't exist then. I approached her with one simple line – "I belong to Brahmin caste, have a job in Railways and would like to marry you." "Will ask my father and tell you", was her reply. Our relation wasn't readily accepted initially because of caste difference (smiles). But I always say that it's one of the best decisions of my life to have married Poonam, a boxer.
Who's your biggest critic?
I feel it is none other than my wife (both share a laugh).
And who's your biggest supporter?
My friends. Of course, my wife is there for me in every which way and plays quite a few roles in my life but nobody can understand me the way my friends do.
You told me you've turned vegetarian. Why is that?
Earlier, I didn't have knowledge about eating right. With time I have come to know of benefits of vegetarianism. I love eating celery, broccoli… Humare liye toh hari gobhi thi.. (smiles)(it was same as cauliflower for me) I eat sprouts as well for its health benefits. The feeling you get post eating greens is something else. And you will feel the difference only after you have crossed 30 years of age because then there's a change in the body metabolism.
What's that one thing you can leave Boxing for?
(Sips on to coffee, gives intense look) Nothing. I have had two surgeries on my right wrist. If I wasn't this crazy for boxing, I would've left it long time back. I am 36 years old now and still raring to jump into the ring again. All I want is the best medical support and that for that I need good amount of money. If I had a huge sum of money, I don't think I would have stopped playing. I have enough for my family but my professional requirements demand a lot. I have gone to temples and asked for just one thing – a good career in boxing – and nothing else. I have worshiped boxing and I still do. Those who know me know it quite well.
Till when do you plan to play?
Till whenever I can. Retirement is something that I have never thought of. I will always be attached to Boxing.
What have been your weaknesses?
I have never got to know. I think if I knew my weaknesses, the scenario would have been different. I would have never lost crucial games if I had worked on my weaknesses (eyes turning wet). Not giving an excuse but I think I did not have the right supporting staff and scientific training. Things I should have done back then in 2008, I am doing them now.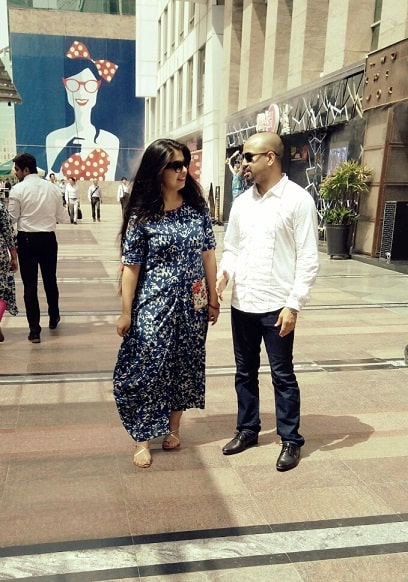 Do you think you can impart the "right training" to the aspiring boxers, something you have missed out on?
Not right now but I can do it in future. In fact, I have started guiding my students on that level slowly and steadily. I have a team of extremely good trainers who have hands-on experience in Boxing. I have sown the seed to train and take along the good and truthful people. My trustworthy friends are the caretakers of my training centres. I am only a mentor. My wife, who is highly educated, is also actively involved. We need huge sums of money to develop world-class centres and thus I can't commit on Olympic medals. And despite not having a world-class set-up, I can assure that whoever comes out of my training centre will have the right attitude and unbelievable guts for glory.
How are you looking to work at the ground level and promote Boxing?
I am the mentor of the Akhil Kumar Boxing Society, registered by my close friends. We have tied up with Gold's Gym for its new centre at Golf Course, Gurgaon and are opening an academy soon. We will be provided with highly-qualified physios and trainers while coaches will be appointed by us. Ultimately, I want Boxing scene in India to change and rise.
Since you're commercializing Boxing in some way, would you call yourself a businessman now?
No, I will always be a sportsperson. Whatever I am doing is for Indian Boxing, boxers and society at large. But yes, If I can earn from my partnerships and help the aspiring boxers in some way, I will be the happiest person. My mantra is – 'To the boxer, by the boxer, for the boxer'.
What's your message for the youngsters?
Swami Vivekananda has said, "Play before you work." Sports help in inculcating healthy habits in an individual. The mind remains stable. It teaches one to take wins and losses in a good stride. A sport has the power to teach you how to live a worthy life.
Interview originally published in The CEO Magazine