Times when you are scouting for outlets that serve light bites and a nice mix of drinks are usually the times you never easily find one or end up at a place that has a limited menu. The spontaneous and experimental foodie in you isn't in for such a place and that's when you try and go back to the last place you satiated your similar craving.
Now, trust me when I say, you'd have a good choice in situations like those if you are residing in South Delhi or passing by and want to do an impromptu eating session. You cannot miss this newest bakery café in the town.
Wander Where?
Honey & Dough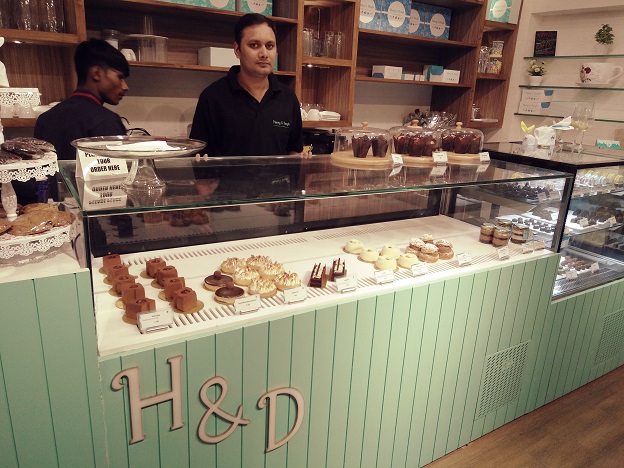 Gorgeous Owners
The husband-wife duo of Aavika & Utsav Chhawchharia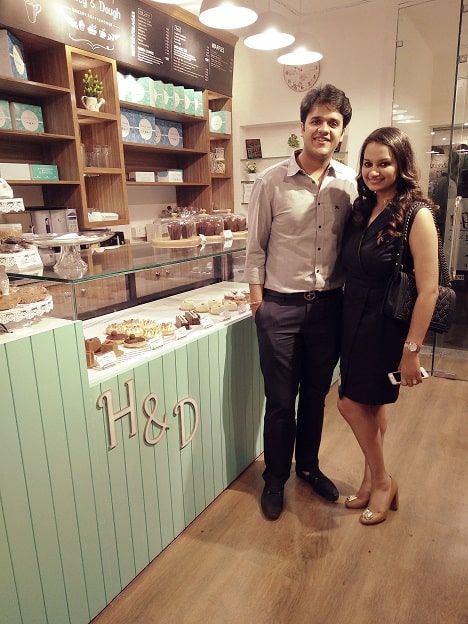 The Team
Raminder Bakshi & Sahil Mehta, Co-Founders, Baking Lab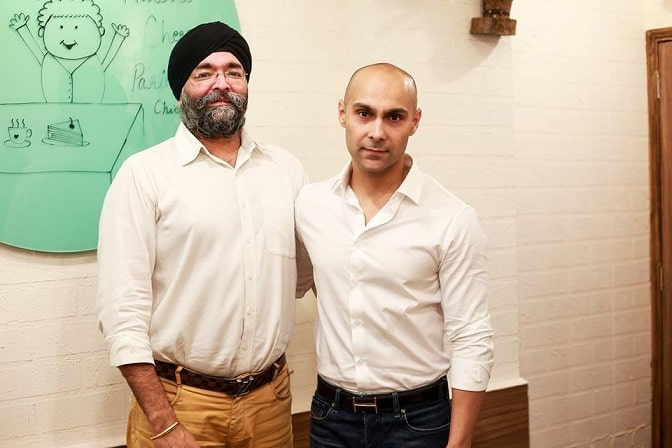 Find Where?
You can find this newly-opened bakery cafe in Defence Colony main market, just adjacent to the park. It is easy to locate as the teal theme stands out in the sea of restaurant brands in South Delhi's hotspot.
Expect what?
Indian recipes with a twist such as Amritsari Chicken Tikka Sandwich, Butter Chicken Quiche, Delhi Pav Sandwich, Potato and Chickpea Patty and Chicken Makhni Patty (baked in flaky puff pastry filled with chicken, butter and cream). Flower based organic teas and nutrition-based products such as oatmeal cookies and gluten-free bread are also available. You'll also find multi-grain, whole wheat and rye bread varieties neatly displayed at the shelves.
No Missing Out
Green Coffee appears to be a unique offering by Honey & Dough. It is prepared with the extract of green coffee beans that aren't roasted. H & D claims it to be an easy choice for the health conscious people as it aids weight loss and provides health benefits.
For chocolate lovers, the Devil's Delight is unmissable. It is a pastry made with the French chocolate nutella and chunks of oreo crumbs placed on a crunchy oreo base.
USP – Unique Soul Point
This bakery has a beautiful aura. The teal colour themes gives a relaxing yet vibrant feel to the entire set-up. It is meant for those who like to spend some quiet me-time and also, for those who want to indulge into rich flavours, enjoy a variety of bites and be spoilt for tasty experiments under one roof.