If you are attending Sheroes Summit for the first time and running behind the stipulated time, there's no way you won't be left surprised as you enter the event venue. You will notice something unusual. Someone who's a regular at corporate events in the metropolitan cities will relate with it.
It is the amount of women in attendance, a sea of women, rather, occupying the seats of aspiration and will to make a difference.
Sheroes, a woman's career destination & brainchild of Sairee Chahal, firstly, has done an exceptional job to pull women out of their households and bring them together under one roof. Its mission to help women secure a livelihood and strengthen their already-existing career choices comes next.
The events conducted by Sheroes aren't like regular corporate events as they are based on focused networking that allow women to meet like-minded women and also get real-time counselling on work and life. "SHEROES Summit is a community event for its members and is one of its kind forum for women. It focuses on connecting women with key trends in business, changing work and workplaces besides creating a space of inspiration for members of the SHEROES Community", Sairee Chahal, Founder & CEO, Sheroes told GW.
At New Delhi Chapter, Sheroes Summit laid focus on how technology is allowing women to experiment in distinguished arenas & also strike a work-life balance at the same time.
The event began with a prayer recital by Sukriti Sen, a classical vocalist. One of the early sessions saw a discussion on women who know how to rule at work. The panel consisted of Vinati Kastia, Partner, AZB & Partners, Mishi Choudhary, Founder, Software Freedom Law Center, Priya Krishnan, Founder, Founding Years Learning Solutions, Emilie Moulard, Managing Director India, Medela and Faisal I. Farooqui, CEO, MouthShut.com.
It was followed by a poetry recitation by Sabika Abbas Naqvi. She managed to create an aura powerful enough to get the audience glued to their seats. Her expressions were as piercing as her beautifully written poems.
There were two inspiring TED style talks by Cindy Gallop, the Founder of MakeLoveNotPorn and Ritu Kapoor, Director, Quintillion Media Pvt. Ltd that saw both the eminent entrepreneurs speak on their nature of businesses and how they overcame hurdles to succeed in life.
While singer Sonam Kalra and the Sufi Gospel Project stole the show with their performance as 'Bolo Ek Awaaz Hain Hum' echoed in everyone's hearts and souls alike. The song, inspired by renowned poet Faiz Ahmed Faiz, was done justice to, all thanks to Kalra's melodious voice that filled the air with compassion and oneness.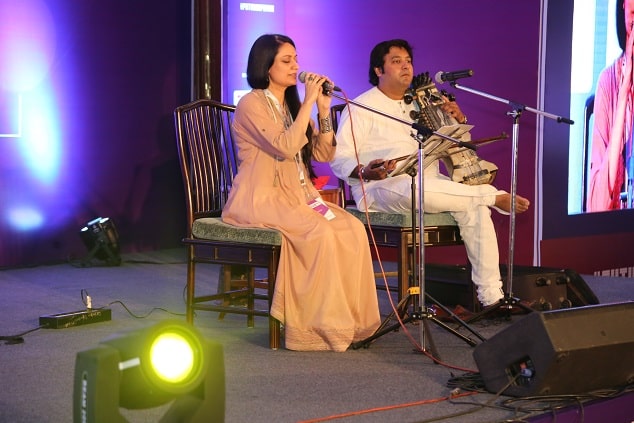 More such events are on the anvil. The Summit will travel to Bengaluru (July 29), Kolkata (August 5) and Chennai (August 19).
SHEROES claims to have built the largest ecosystem for support and growth for women and has its presence across the country via the SHEROES app, website and the helpline.
On being asked how Sheroes is enabling women to take charge, Chahal replied, "SHEROES offers a circle of support besides the most diverse set of resources for its members, which include over 300 new jobs every day, learning resources, mentorship and connect to other members. Over a million women have successfully taken charge and over 15,000 companies are part of the ecosystem besides other partners from learning and entrepreneurial channels."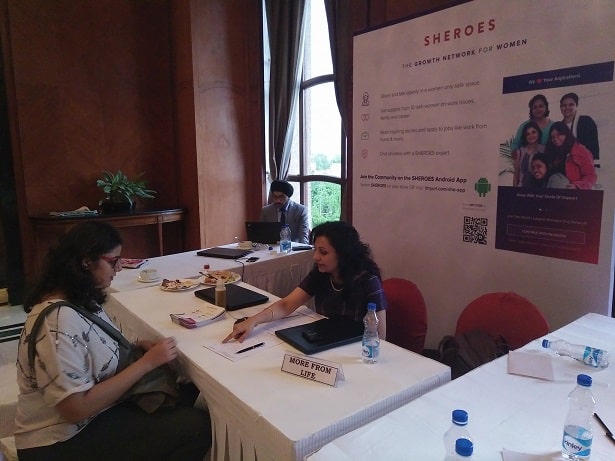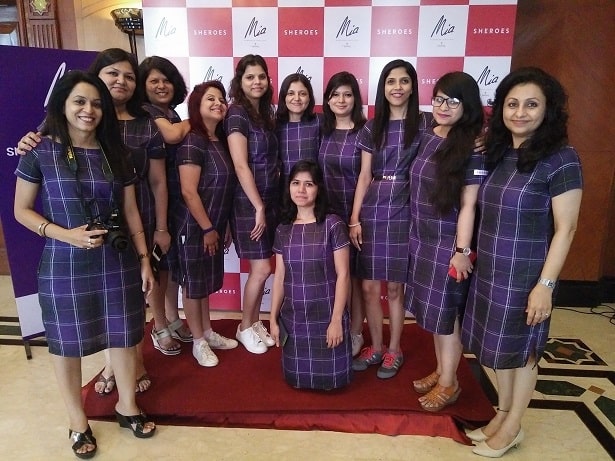 "We consider our work as culture and trend changing and want to see women's potential and aspirations become a national priority", she concluded.