We go to expensive restaurants, order food, pay for it and come back. We go to lavish parties with extensive menus, feast on, sometimes play a critic and come back. Rarely do these meals last in our memories unless there was something special about or around them. Either, it is the sumptuous taste, delightful moments or the special company with whom we nibbled on that makes our meals worthwhile!
But, how often do we go to places where we are served by students who are studying the nuances of the trade for a career in hospitality. Ask and I can tell you that I haven't been in a situation like that even for once! Thus, I couldn't have denied being at the Ansal University, Gurgaon, that hosted its first food bloggers meet at their resident restaurant by Vatel Hotel & Tourism Business School.
Now, at the onset let me clarify that I'm not a food blogger and neither do I pretend to be one. I love food and I write. And, I'm definitely not a critic. The reason for Ansal University to have me, I am guessing, was because of whatever, small or big reach and name I have earned and I honour that thought.
As I arrived, I was given a warm welcome by the fraternity and students at the Vatel Business School.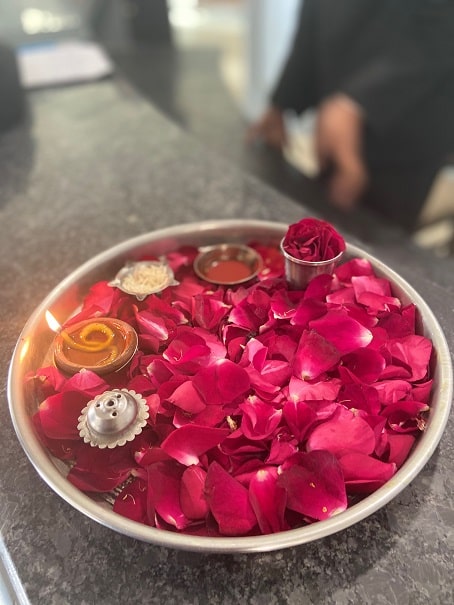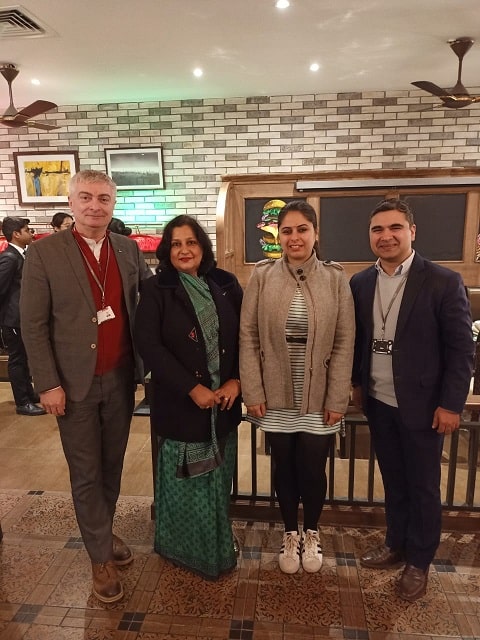 Vatel has an international education network and has 50 hospitality management schools located in Europe, in the Americas, in Asia and in Africa. The Hospitality Management school, with its roots in France, has its presence in Delhi NCR through its only Indian association with Ansal University.
I checked out the Vatel restaurant and facilities built for the hospitality students by the Ansal University at its Gurgaon campus.
As I sat down for my special meal, the restaurant was beaming with exciting students ready to serve us. I was a bit under the weather so I chose to skip the welcome drink and waited for my soup and starters. Also, I've stopped eating non-vegetarian food since a few months now. Hence, my menu was restricted to vegetarian.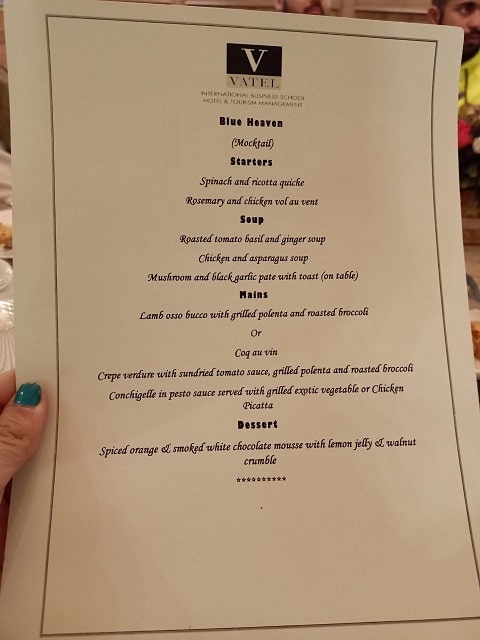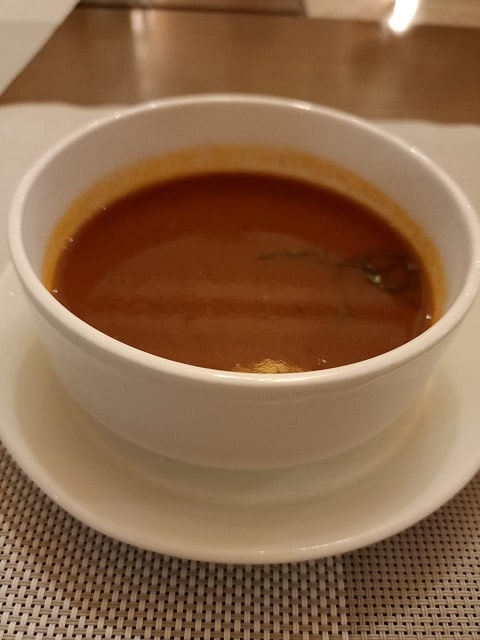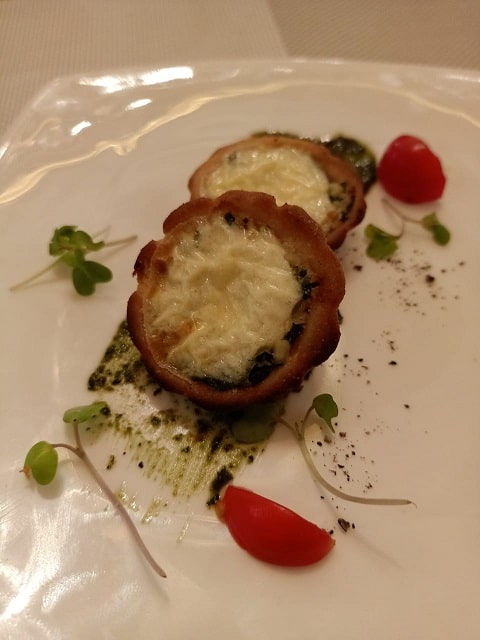 I really enjoyed the close attention being given by the students and how they were upbeat to understand my reactions on their dishes.
The main course was delectable. For me, the dishes tasted of love and care more than its ingredients!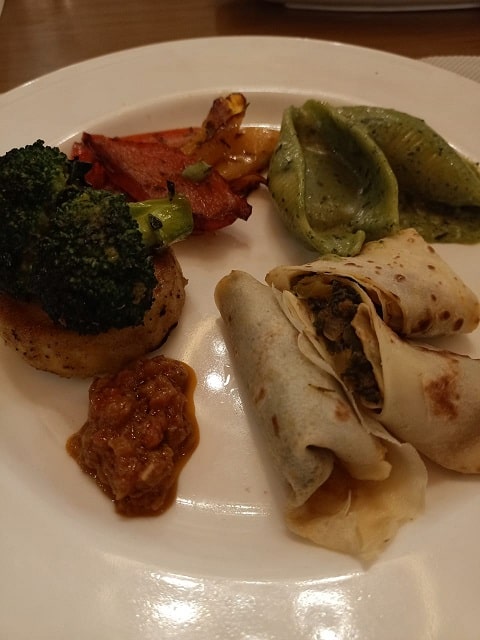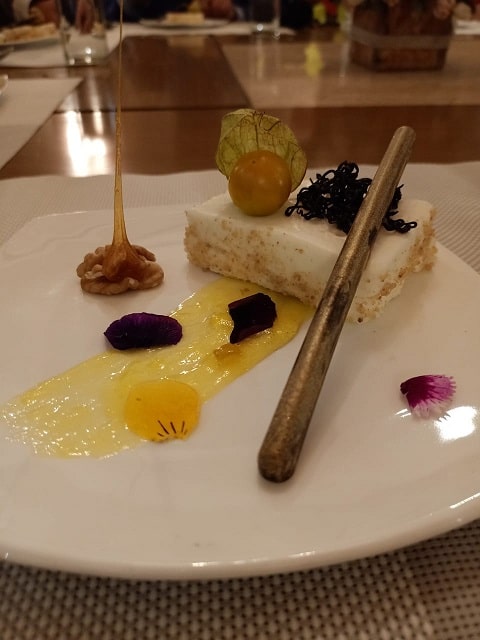 As a token of gratitude, the students presented a pudding jar to the guests. It was neatly done and delectable.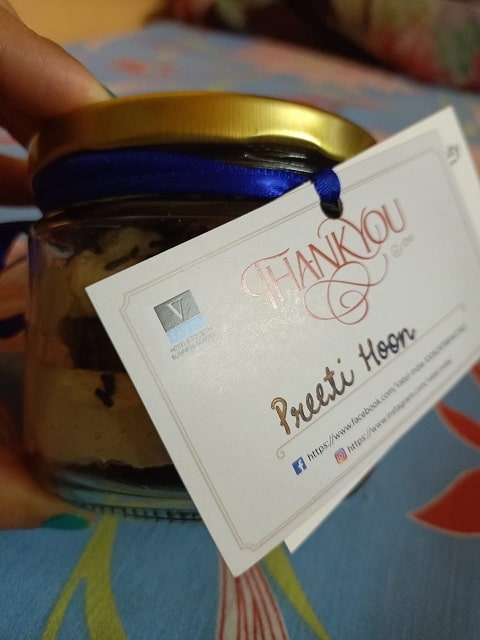 And, then the moment arrived, the one I had gone to the University for – meeting the students in the kitchen and talk to them about their journey, dreams, aspirations and their classroom fun!
I couldn't help but reminisce my college days. Be it for a cultural activity or volunteer work, I always used to be up for the new and exciting tasks. I was so keen to learn and make my mark that I always made efforts even when I was the only one to do so. I wanted to make every minute of my college-time count and grow towards greatness.
Going back to colleges and universities takes me onto a nostalgia trip easily and brings back not just memories but all the feelings of being a learner and getting up every single day just to learn and perform.
Thus, meeting the hospitality students was special.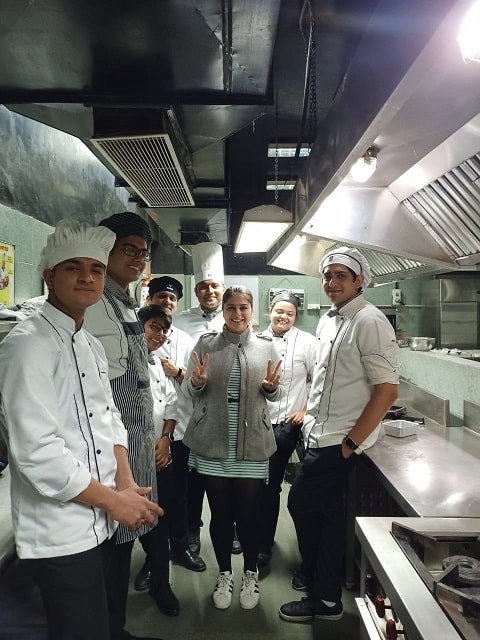 What matters is the effort and feelings that go behind preparing for an industry event where various food connoisseurs and stakeholders are invited and given all the freedom to judge and point fingers. It is when students are being exposed to those who have earned a say in the society and that is exactly when our responsibility, as the privileged one, turns even more sacred.
So, when the Ansal University students cooked to impress, they didn't know that I was impressed already!