You know why a baby cries when he's born?
A baby spends nine months in his mother's womb eating and breathing through her. The moment he takes birth, it is his first challenging moment to breathe all by himself. It's the point where life welcomes him and says, "Hey! It all begins from this very moment…nothing is going to be easy."
To think a little further deep, when has the God himself let his child face it all alone?
Well, mothers have been the supreme power's answer – A beautiful, selfless & purest one. It's like the universe casts its spell and the magic that a mother is – happens. Other than being protectors as a nature's law, kids are only left to wonder what their do-it-all ninjas cannot do really.
But then where was it written anyway that women become mothers to end up being mothers and nothing beyond really?
Call them supermoms, mompreneurs or the classic homemakers, they care less about what tag you give them because mothers in their role are naturally flawless, as if, they always knew how to be the best mommies.
And as caliched as it may sound, we really don't need a special day for mothers to say we love them, do we? But we all know that the world comes together all at once to celebrate motherhood on this day and that's a hell lot of celebrations and happiness combined. So why not!
Call it a worthwhile excuse if you have to, but this Mother's Day, I tried to figure how some of these very 'supermoms' defined motherhood their way, broke myths and chose a kickass life they are so proud of.
Born Fighters

They are not just full-time mothers but also successful entrepreneurs and homemakers round the clock. The new-age moms don't find it easy but continue to rock their double role.
"Nothing good is easy, and this isn't either. It is how easy you can make it seem to yourself and do it. Even for people who do not have kids, they might have other responsibilities – parents, pets, elderly etc." says, Sairee Chahal, Founder, SHEROES, a community helping women stay connected with their careers on an everyday basis.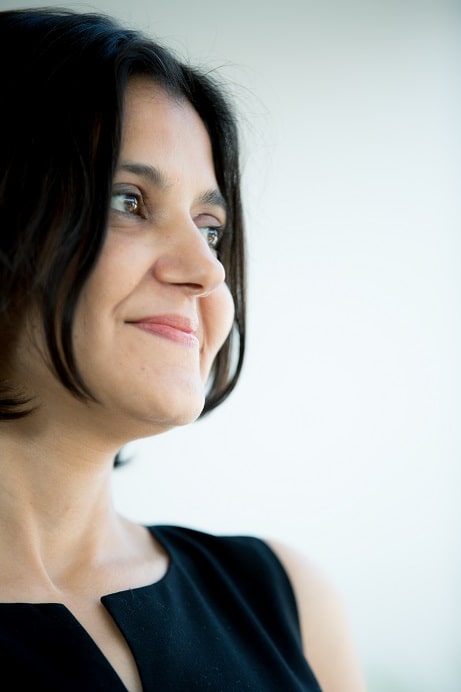 While Rakhee Vaswani, a celebrity chef & television host, too thinks it isn't a cakewalk to be a mompreneur. "It's tough! My home gets neglected many a times because running the studio involves crazy amount of work like taking care of ingredients, equipment, administration, teaching, branding, marketing etc. It's a lot to handle. Whatever time I spend with my family, I make sure it is qualitative."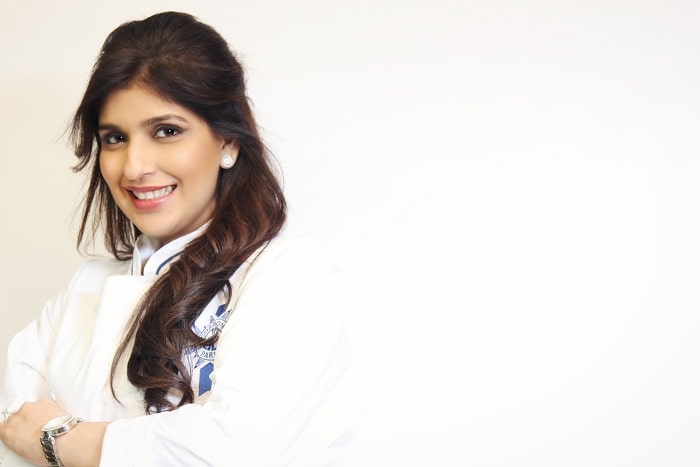 However, it didn't go as per the plan for Rajni Mehta, Former Principal at a Dehradun-based institute, a mother of two daughters, who called it quits after 27 years with much pride. "I started teaching in the year 1990. I was designated as the principal after a decade of working and started my own coaching institute by the year 2000. But in 2012, my husband had a brain stroke that made me count and realize my priorities, that's when I decided to let go of the flourishing career."
Challenges, Say What?
Struggles never isolate those who choose a way of life on their own. And with mothers, its tad bit too much to handle but they manage and how.
"The challenges are plenty if one tries to be a martyr and trying doing everything yourself. I decided very early on, to have an inclusive style of parenting with every member of my inner circle acting as a pillar", says, Geetajali Khanna, Founder & COO, Fastudent, an e-commerce portal that delivers education & related products at your doorstep.
Similar thoughts are echoed by Vaswani, who believes, "If you can balance, you're good at your work, a fabulous mother – then it's all good and doable."
While Chahal puts it this way, "I don't think it is about easy or difficult but every now and then you will come across sexist morons or folks who think that having children could have killed your brain cells."
Myths! Oh, Well!
Indian working moms still have to face a lot of stereotypes when the world, that has nothing to do with their ups & downs, comes to know of them being mothers and working.
"People assume I must be working with my husband and piggy banking on his fictitious business. They also think I must be working from home, since I have kids. And it is amazing how most people's supply of conversation points runs out (especially men) when they hear that you have kids. It is seriously amusing", quips Chahal.
Out of all the myths, the oh-she-must-be-working-from-home presumption always takes the centrestage. Khanna affirms, "The question always is whether I do come to office or is it a work from home always. It's a funny question, considering a startup cannot become successful until you give it the time and energy it needs."
"They think it's impossible to balance and be perfect at playing both roles with perfection and ease. I have gone backwards and restarted at a later age by training formally. Nothing is impossible, especially for a woman", believes, Vaswani, who went on to achieve her dreams after her kids turned teenagers.
Supporting Soulmate
A woman finds comfort in her better half when she is supported unconditionally and made to reach the zenith of her capabilities. It wouldn't be wrong to say, behind a successful woman too there's a man who believed in her decisions and backed her to go that extra mile.
"My husband is my rock. He's a concessionaire, my biggest critic, my favorite motivation and my all-time support system. Without him as a pillar, I wouldn't be where I am today!" exclaims, Vaswani.
While Chahal has much clarity when it comes to leading a life of her own with a partner. "I am not a permission seeker and believe in partnerships – both at work and home. My husband is part of the home team and a great one at that. Ones that propel you and make things happen."
And it's not too bad when some find kitchen buddies in their husbands.
"I'm extremely proud of my husband who's supported me with the extremely difficult transition and has given me pep talks and a helping hand in the kitchen whenever required," shared Mehta.
Happiness Isn't Defined
However they want to be at the end of the day, they are totally happy and rocking it. The unhealthy mindsets that define happiness for mothers – be it working or non-working – doesn't mean anything for those who define lives themselves, know what they want and how they want it.
"I come from a lineage of working women, it was never a challenge in my mind. I always wanted to balance work and home just like my mom did", shares Khanna.
On the contrary, becoming a mompreneur doesn't fancy Mehta. "My husband and I always dreamt of raising happy, content and confident daughters. It was our ultimate goal in life," she confides.
"I would wilt away and die if I had to be a homemaker only!" jokes, Chahal.
YOLO! Why Think
You only live once then why not give it all?!
Since Vaswani has been there done that, her words only depict conviction. "It is never too late to start or restart your career. If your passion is strong enough, you can shake it and wake it to make it your new goal ANYTIME! Age no bar!"
"There is no merit in waiting up for the right time. Don't wait up!" suggests Khanna.
And Chahal keeps it simple. "Go for it. You live only once."
Indeed.
A woman is a born powerhouse of everything this universe is. If she can give birth to a life, she sure can do anything in this world.
As Former Miss Universe Sushmita Sen rightly says, "A girl's father is a blessed man. He has the womb of the universe."
It will never be enough to celebrate mothers in a life; after all, they are the life and celebration themselves.
(Featured image courtesy: chicago.cbslocal(dot)com)