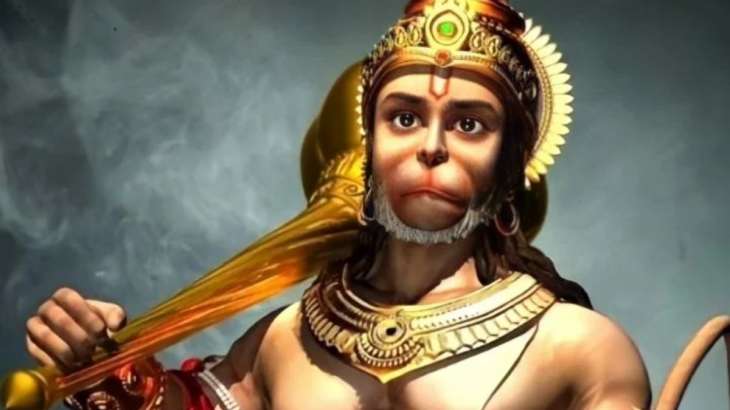 It is Hanuman Jayanti today – Lord Hanuman's birthday.
It reminds me of a moment around Hanuman ji's presence in my life. 15 years ago, during my depression-like phase, I was down and out in life. (I have written about it earlier in a blog, here it is if you want to read more.)
When I found no one around to discuss my pain with and felt my mind was sinking into dark, from nowhere I found Hanuman Chalisa and listened to it, one day. Without being suggested or told so, I used to play Hanuman Chalisa and listened to it with earphones on loop, dedicatedly. I followed this practice until the day I no longer needed it and I don't even faintly remember when that exactly happened. I absolutely don't remember when I got out of that dingy zone to not feel the need to listen to Hanuman Chalisa as vigorously as I did, as if, Hanuman ji rescued me out of it and took me to a safer place in my mind, like the Sankat Mochan pulled me out of darkness like a superhanuman.
Having experienced the power of the mighty words by the great Hindu saint and poet Tulsidas, I can tell you Hanuman Chalisa is as powerful as it has always been said to be since its inception.
One of the versus that touched me differently –
Sab sukh lahe tumhri sarana, tum rakshak kahu ko darna…
Means, the one who takes shelter in you finds solace, when you are the protector who can be afraid.
And, here's an authentic nugget of information on Lord Hanuman's birth from my sources –
As per astrologers' on-point understanding and calculations, Lord Hanuman was born 1 crore 85 lakhs 22 thousand and 112 years ago during Chaitra Purnima on a Tuesday in Chitra Nakshatra & Mesh Lagna Yog in morning at 6:03 am in India. He took birth in a cave of a small village named Aanjan of Gumla district in today's Jharkhand.
Leave aside any kind of politics associated or not, the greatness of Hindu culture and dieties cannot just be explained in words and time. Those who are closer to truth are lucky to experience their presence in some form or the other. For God to make his presence felt, existence of truth is inevitable.
Jai Bajrang Bali, Jai Shree Ram!
Image Source: Instagram jai_shree_ram_official_20